Ah, New York, New York. A fast-paced city bursting with a natural energy that seemingly oozes from every street corner. With its enticing entertainment, beautiful parks, an abundance of shops and a vast choice of eateries serving food from all over the world, there is a softly whispered promise that floats around this city that there will never be a dull day in New York! The now thriving metropolis that is always a-buzz with a hive of activity was actually built at the mouth of a river, allowing easy access to the Atlantic Ocean as well as inland water resources.  Also home to an assortment of beautiful lakes, naturally the city has a rich boating history, so let's take a look at three of the best places to enjoy a spot of messing about in boats in NYC. Anchor's away!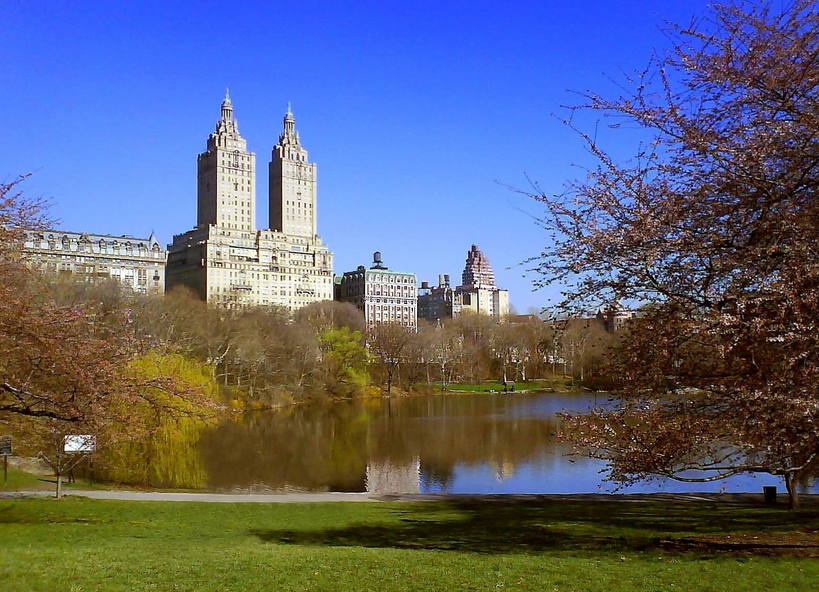 Central Park Lakes
It should be full steam ahead to Central Park, where keen boaters will find a choice of seven manmade lakes to enjoy. However, if admiring the lakes from the shoreline is too much for you and you want to jump on board a boat, the aptly-named Lake, which is the second largest lake in the park, is the best place to go. You can enjoy views of the nearby skyscrapers yet feel a million miles away from the hustle and bustle of the city. Boats can only be rented during the daytime, and it is possible to rent a boat from April to October, depending on the weather, for an affordable price of approximately $12 per hour.
Hudson River
Boating on the Hudson River is one of the best ways to take in the awesomeness of the city's architecture. It provides a viewpoint that is located a few strides back from the busy streets, allowing visitors to take in entire buildings from afar rather than stretch your neck upwards from the ground floor. Taking a boat trip on the Hudson River as part of a guided tour is a great way to learn about New York's architecture. It is a good way to go sightseeing away from the hubbub, and at around $22 for adults and $14 for children for a two-hour narrated cruise, it is an affordable way for families to see the city from a unique watery base.
Finger Lakes
 The Finger Lakes are located a few hour's drive to the west of New York City and are so-called as they resemble sprawling fingers with their long, thin geography. Breath-taking natural scenery awaits boaters here, and as the set of 11 lakes are situated away from the city, they provide a quiet getaway that is great to explore as part of a guided tour boat, on a dinner cruise, in a kayak, in a pontoon or in a powered row boat.
Would-be water lovers can enjoy a variety of boat excursions around New York. With a choice of guided tour trips on ferries, dinner cruises on sail boats, casual trips on personal row boats, kayaks and canoes; it's easy to see why so many people come to the city for a boating excursion in between shopping trips and admiring art galleries.