My favourite places to take photos in the capital of the UK
Cities are some of my favourite places to take photographs. I love being able to step into the mix and start snapping. Something that's great about cities is the ability to snap photos of people that aren't quite portraits, aren't quite landscapes: I guess you'd call them city landscapes of something like that.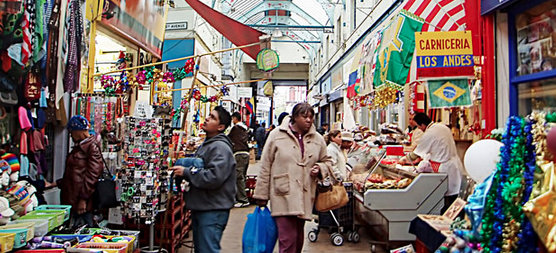 But big metropolises and major cities are excellent places to catch human beings in groups, take candid photos and the kind of blink-and-you'll-miss-it snaps that can really reveal something about the place you're staying in.
London is one of my top places for those kind of photos – like New York, it's a huge, old yet modern city that has that myth around it, and that edge and drive to be bigger and better all the time. It gives the place an energy that's so different from that which I encounter in my travels in other parts of the world.
The tourist sites that give tips on top 10 places to take photos in London are not worth bothering with – if you want a bunch of same-old photos of the same-old places, then fine. But if you'd like to catch the city unawares, you need to do a bit more exploring.
Hotels in London can often be pretty expensive and difficult to get into – I usually stay somewhere cheaper, or with friends, to keep costs down. But you can find some bargains – I was surprised – if you go through these specialised discount hotel sites that seem to be popping up, which seem to have a sneaky line on the rooms and suites going for cheap.
Top snap sites
But onto the photography. One of my top tips for getting a flavour of the city's mix of locals and tourists is to visit its markets. Markets are full of colour and an excellent place to take photos.
Many would suggest starting somewhere like Borough Market, under London Bridge, probably the city's most famous, and definitely the most populous. However, you'll get caught up in the crowds of visitors and lunching City workers. My tip is to head a little further south – or way north.
Down in Brixton, you can take some impressive snaps of the area's strange mixture of gentrified restaurants and still-going-strong hot food stalls and salted fish at Brixton Market. It's great for food and for meeting people – some amazing portraits to be had.
Alternatively, East Street Market near Elephant and Castle shows you another long-standing, definitively not tourist spot. You won't find any visitors here but you'll get plenty of life and some great shots at the end of the day.
Same goes for Ridley Road Market, up further north, over the river, just behind Dalston Junction overground station. It's like a mini-Africa – people come from cities as far afield as Birmingham just to get to this market, which has so much amazing produce from Africa and the Caribbean, as well as the odd clothes stall, and egg stall and textiles.