NYC – the city that never sleeps. What a place, this was one of the first cities I ever truly traveled through and what a time I had (lost my wallet, passport, phone, camera and bag in a drunken stupor thanks to an insane happy hour promo in manhatten but that's another story!) Ok stop digressing Johnny boy…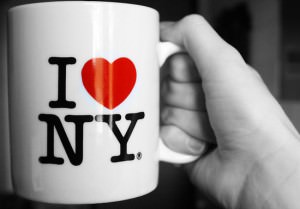 There's enough stuff to see in NYC to keep you occupied for months but realistically if you're backpacking through you'll probably only have 2 or 3 days. So prepare yourself for some rapid fire backpacking and use this itinerary to make sure you make the most of the limited time you have here!!!
 Friday Night: Let's say you land on a weekend (lucky you!). Shake off the journey and refresh yourself with a couple of slices of New York Pizza (available from almost every corner) and head to the empire state building for an endearing view of New York City at night – it will blow your socks off.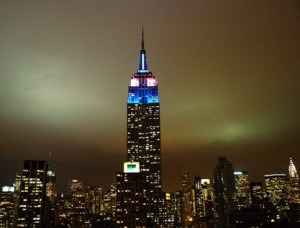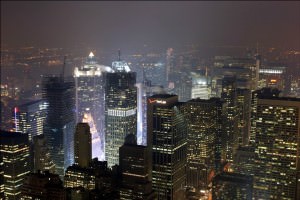 Saturday Morning: Up early and head towards the Central Park in the morning. You can check out the Zoo and Conservatory Garden en route. After breakfast check out John Lennon's House where Yoko still lives (and, morbidly, where he was killed) and then take a tour of Greenwich Village, in Manhatten. You can soak up some of the real New York atmosphere in the lower east side for the rest of the AM.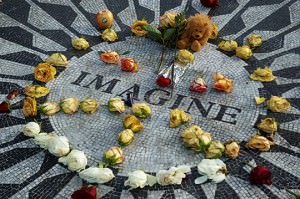 Saturday Afternoon: Make your way towards the Statue of Liberty and Ellis Island. Take a ferry tour ferry tour from Battery Park. The Statute of Liberty is one of those iconic sights that you have to pinch yourself that you're actually seeing it in real life, a cool experience! After, make your way to Times Square to feel the chaos of NYC in full flow. Try to score some cheap Broadway tickets from the ticket stand in the centre of Times Square too.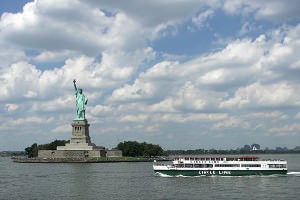 Saturday Night: After some over-priced drinks and a light dinner at Times Square head for your Broadway show and you'll really feel like you're visiting New York now – this place buzzes at night.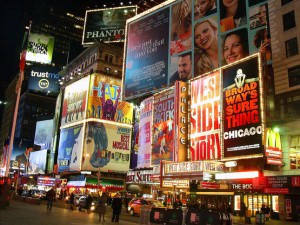 Sunday Morning: Get ready for a shopping spree. New York is known as a shopper's paradise. Head towards Macys and Bloomingdales and indulge yourself in some endless shopping. Gentlemen, tell the ladies that the credit card is off limits or you'll find yourself in some serious trouble, I promise you that!!
Sunday Afternoon: After lunch make your way towards the Rockefeller centre and the Museum of Modern Art. Feel humbled when you think how rich Rockefeller was and then redeem your negative emotions by feeling so very civilized and cultured as you walk around the Museum for an hour or two.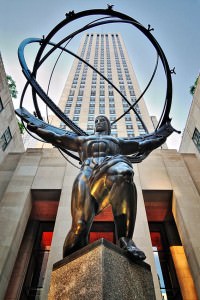 Sunday Night: Head back to the hotel after and prepare yourself to bid goodbye to New York City. Whether it's a flight out of there or a Grey Hound bus, get ready to say goodbye to one of the world's most interesting cities. Love it or hate it, it's one in a million.
OK guys, this itinerary should keep you covered for a couple of days, if you find yourself in town for any longer fear not – there's a multitude of things to do to keep you occupied. There's no end of cheap flights to New York now so you have no excuse for not getting our ass here asap. I love NYC, I hope you guys do too. Happy  Travels!