For all those who travel to Lisbon who would like to enjoy watching or practicing sports, games or leisure activities, here are a few ideas of what one can do to entertain oneself during a visit to the beautiful Portuguese capital.
Lisbon is a city that has many activities for all those who wish to engage in some sports or leisure. The Portuguese capital is big on sports and has many places where to engage in them as well as many options for different leisure activities for those who don't like to break a sweat.
The city of Lisbon is huge on football, or soccer as the Americans call it, with two main teams and one smaller one sparking the passions of all locals. The two big teams are Benfica and Sporting, also two of the three biggest football teams in Portugal. Benfica is the more working class team with its origins in the homonymous Lisbon district. They play in red and stage their home matches in the brand new state-of-the-art Estádio da Luz, with a capacity for over 65, 000 people, which fills up whenever they play their city counterparts or the other big team in Portugal, FC Porto. They are the most successful team in Portugal and football legend Eusébio played for them in the 60s. Sporting however are the more upper-class team of the city, playing in green and white hoops. They play their matches at the compact and renewed Estádio José Alvalade, in the Alvalade district in the city. Players such as Cristiano Ronaldo, Luis Figo and Nani came out of Sporting and their fanbase is one of the most vociferous in the country.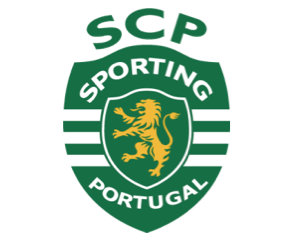 If football is not your thing, you might be interested in something more relaxing, such as golf. Portugal is an ideal place to go and play golf. In fact, the country is famous amongst golf fans for its courses. Around the Lisbon area, the best golf courses are between the towns of Sintra and Estoril, some 30 minutes outside the city centre. Because this is the Atlantic coast, the courses receive the right amount of rain and are beautifully kept. Perhaps the most famous golf course is Penha da Longa, which hosts the Portuguese Open and it's located just north of the town of Alcabideche. Also famous and hosting international golf tournaments is the Estoril Golf Club, which is just north of the city centre of Estoril.
When it comes to water sports, few places in Europe are as good as Portugal. The Atlantic sea provides amazing waves for surfing, and certain towns around the coast are dedicated almost entirely to surfing and surfers. Some 40 minutes from Lisbon is the town of Ericeira, the mecca of Portuguese surfing and a town dedicated entirely to this sport. Another great place to practice surf is Cascais, some 25 minutes from the capital. Cascais is a protected coast and a natural park, ideal for surfing and filled with lively little towns. Lastly, 60 miles north of Lisbon is Peniche, another surfing centre of Portugal that hosts international surfing tournaments. It's also a very cheap town and there are many surfing schools for beginners.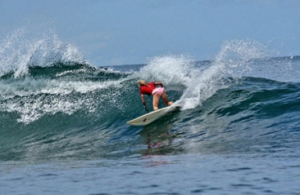 Lastly, the nearby town of Estoril is the home of a famous casino, where you can go and have a few hours of fun spending your money (responsibly) and winning some if you're lucky enough! Also, Estoril has a famous circuit that's home to motor racing, cars and motorbikes, such as MotoGP.
If you like sports and enjoy practicing them or watching them, find short term apartments Lisbon to rent and use it as your home from home to visit and play all the different sports that the Portuguese capital and its surrounding area have to offer.