One thing that can help to make around-the-world travelling easier is staying connected. Being all around Italy can be a great experience, not only because of the sites and the climate in this Mediterranean country; but also, due to the technology.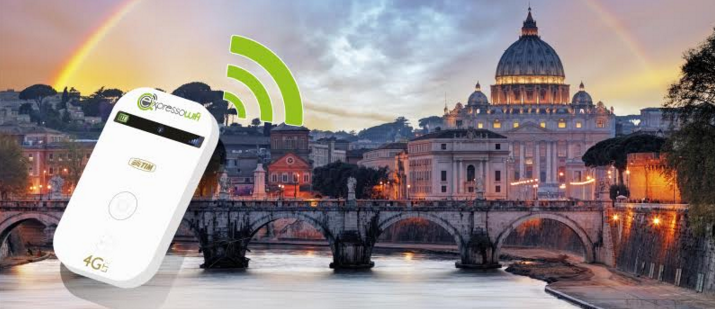 ExpressoWiFi in Italy is the new solution for mobile accessories to get connected everywhere in Italy. Just rent a Mobile HotspotWifi for a laptop, tablet, smartphone or even a video game console, and go anywhere with the High Speed connection, which the WiFi has to offer.
This technology is for everyone; gratitude to its ease of use. One will not need to have a credit card because it is a pay-as-you go service and with a fixed rate of 4€ per day, if you rent it for more than 20 days. Consequently, it is 5€ to 6€ per day for less than 20 days of rent.
One may ask, "Why this WiFi?" Well, as a good and famous Espresso Coffee can be found in all Italy, this internet technology can be carried to all parts of Italy where it will offer a high speed and reliable connection. Gratitude is also given to its 4G / LTE Connection which also will not incur into extra costs because it does not charge any roaming rates.
The WiFi was designed for lone travellers or for those who love to travel with companies, because only one of the Mobile HotspotWiFi devices can be used for up to 10 devices. So, everybody in the party can enjoy all the benefits of the unlimited internet the WiFi has to offer. They include sharing their travel photos, get logged to the social networks, get information of where to go, where to eat, where to sleep in Italy, and much more.
How do you get this WiFi technology?
First, book online the Pocket mobile WiFi in Italy and use a regular and safe method of payment such as PayPal or any debit or credit card. Just visit the website of the company book.
After that, check and choose the place where you want to get your device. One doesn't need to go to a store or a particular place, because people will take the Mobile HotspotWiFi to you at the hotel, apartment or even at the airport.
Finally, just when ready to sign out of Italy, remember to take the device back personally or by post. The best of all is that it is for free and you don't have to take it to the same place where you got it the first time.
It is quick and easy as an Espresso Coffee, high quality and speed of service and the client will actually save money. It solves the inconvenience of consistently hunting for a WiFi signal everywhere one goes, avoids the connection to insecure public networks and protects your information. Additionally, it offers the user a reliable web-surfing all the time, everywhere.