There's just something about a destination that is renowned as a surf hot spot. Whether you surf or not, there's guaranteed to be a relaxed vibe, a cool crowd and a decent music scene. So, it's no wonder a plethora of festivals has sprung up combining catching the waves with catching the latest music acts. Here are some of the unmissable ones this summer:
Roots Surf Fest – Santander, Spain
16 – 22 June 2014
Source
A week-long surf, music and yoga festival, Roots Surf Fest on the north eastern coast of Spain is one of the most laidback events in the surfing calendar. Running for the week up until June 22, it features live music, yoga, air guitar, an-open air cinema, snail racing and ping pong tournaments. It's an event which doesn't take itself too seriously, and, with the Latas Surf House accommodation just a three-minute walk to the sea, you don't have too far to carry your board.
Details: http://www.rootssurffest.com
Surfer Joe – Livorno, Italy
20 – 22 June 2014
Italy may not be as renowned for its surf scene as, say Sagres in Portugal or Cornwall in England, but that doesn't stop the Surfer Joe Summer Festival from bringing together some of the best surf culture musicians in the business. Held from June 20 to 22 in Livorno, the festival is a three-day immersion into instrumental surf music. There's also the chance to see a huge private Fender guitar collection with instruments made from the 40s to the 70s. While there isn't accommodation on site, the Hotel Granduca, with its outdoor veranda for watching the world go by, is a good mid-budget option.
Details: http://www.surferjoemusic.com
Goldcoast Oceanfest – Devon, England
20 – 22 June 2014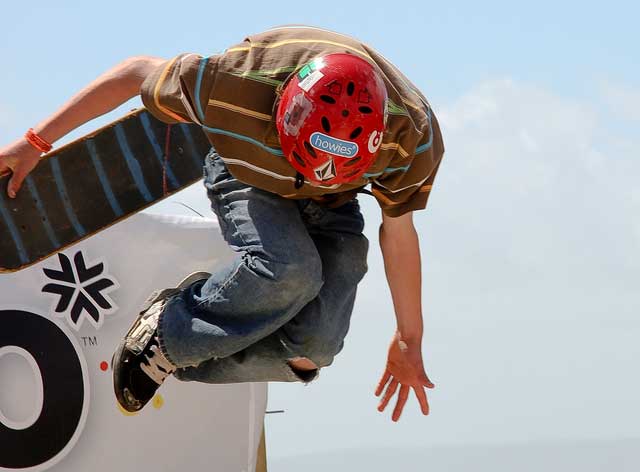 Source
Surfing and music is what makes Goldcoast Oceanfest in Croyde, Devon, tick. Taking place for three days from June 20, the event is famous for presenting an eclectic mix of musical talent along with adrenaline-fuelled surf and skating contests. This year, there'll be performances from Newton Faulkner, Josh Record and reggae artist Natty. You can also learn to surf, or just watch some of the skilled competitors skimming across the waves. There's no camping on site, but Parkdean's Ruda park site, right by the sands of Croyde Bay in north Devon, is just steps away from all the action.
Details: http://goldcoastoceanfest.co.uk
Sea Sessions – Donegal, Ireland
27 – 29 June 2014
Source
If you haven't had enough of the surf-music combination at Goldcoast, then Sea Sessions is due to be held the following weekend across the water in Bundoran, Donegal. Billed as the beach party weekend of the year, the event is strictly for over 18s, featuring a line-up that includes Hudson Taylor, The Dandy Warhols and rhythm and blues band The Strypes. Along with the music, there's a raft of sports activities to get involved in, or just watch. You could try your luck at barefoot beach soccer or see surfers from as far afield as the Caribbean and Portugal in action. The on-site camping is good value at just 20 euros for the whole weekend.
Details: http://seasessions.com
Glass Butter Beach – North Wales
13 – 16 August 2014
<iframe width="560″ height="315″ src="//www.youtube.com/embed/tu1wK1QssCY" frameborder="0″ allowfullscreen></iframe>
Taking place on the charmingly-named Cardigan Bay in North Wales from August 13 to 16, Glass Butter Beach has one of the best line-ups of the summer. There'll be epic vocals from legendary British group Soul II Soul, tunes from award-winning DJ Roger Sanchez and you can catch up-and-coming girl group Neon Jungle, who were recently called upon to perform at the Victoria's Secret catwalk show. Surfing takes place on the infamous waves at Hell's Mouth break, with an amateur event for those who fancy trying to win a bit of cash. There's a campsite where you can bring your own canvas or opt for a pre-erected tent if you want someone to do the hard work for you.
Details: http://www.glassbutterbeach.com
Whichever event you opt for this summer and wherever you're travelling, combining surfing and music, is a sure fire winner when it comes to choosing which festival to go to.