For many the idea of moving to a different country is a scary thought especially if you have to sell your property and leave your job in the UK.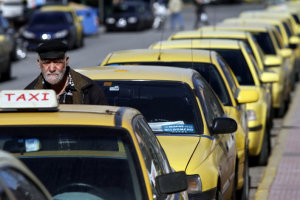 If you are thinking about uprooting and starting a new life somewhere then why not consider Australia? Many believe that it is just a hotter, more laid back version of England, so what is stopping you? I can already hear you shouting back at me, "stability of a job!"
I do understand that the unknown of not having a way of supporting yourself when you get to the great old outback can be daunting but why not do something you know you are good at while you are looking for a career for yourself?
Popular choices of jobs for those who are travelling around the world are bar or restaurant jobs, even being a nanny and labour work but if you are looking to settle down one alternative could be becoming a taxi driver. As with any job working abroad there will be the necessary paper work to go through to ensure that you aren't breaking any laws unknowingly or knowingly for that matter!
Even if you are a taxi driver here in the UK there will be some differences in becoming a driver in Australia, for starters they drive on the wrong side of the road! It is essential that you are aware of all road and business laws so you have the right taxi insurance among other things.
The first thing you need to consider is which state or territory that you are going to be driving in. This is because each state has different rules this is because some have their own government which means that laws can differ.
There are also some eligibility criteria that you will have to meet, again depending on what state you are in this might differ. You will also need to take a driving test in Australia to gain a valid driver's license. As well as this there are also health assessments as well as an English Language assessment.
Once you have decided on your job, next is to consider the cost of everyday items and if you have children look into local schools. It is likely that you will bump into a fellow Brit in Australia so you will be able to get some handy 'local' tips from them too.
There is a great deal to think about but if you research properly then moving to Australia just might not be as scary as you think it is going to be. After all, if three boys can travel the world in a taxi, you can definitely become a taxi driver in Australia.