Teletext Holidays have been in operation since 1993 helping thousands of Brits plan the holidays of their dreams without the huge price tag. They manage to find the the best package holiday deals from only the most trusted providers around today. There Top 5 destinations are Majorca, Greece, Turkey and the Canary Islands.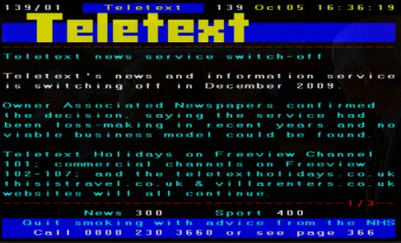 People look forward to there holiday all year round and expect to have a great time when they jet off to their destination. Teletext Holidays have an excellent customer service record and create a free process when booking so you can get a great deal on your holiday.
The importance of a good trip shouldn't be underestimated. You want it to be memorable for all the right reasons. Great hotel, cheap deal, good food, hassle free booking.. These are all factors that contribute to a great holiday (sun and the beach also rank highly!).
With Social Media playing a major role in peoples lives now, Teletext Holidays has jumped on board and created a cool App to help individuals decide where there ideal holidays destination would be.
To make this happen, they have started a Facebook questionnaire quiz on through their facebook app which requires each potential holiday maker to answer six easy questions which will help them decide where is the best place for them to holiday. This only takes a few minutes and you could be matched with a dream destination which you might not have even though of going to before.
To make it even more interesting, Teletext Holidays are even giving away one spectacular holiday to either Barcelona, Canary Islands, Egypt, Majorca, Mexico or Las Vegas as a prize for signing up for the App on Facebook.
They work really hard to ensure that they provide the perfect holiday at a bargain price. The Advertising Standards Agency (ASA) also makes sure that all Teletext Holidays are as accurate as possible, so you won't receive any nasty surprises when you land or at check-in.
This attention to detail is what makes Teletext Holidays great, and while their teletext service might be from the past, their teletext holidays homepage certainly isn't. Their commitment to putting the customer first ensures great reviews which has helped grow the company over the years.
Try there holiday personality quiz to find out. Just answer six simple questions and they will match your holiday personality to your ideal destination.
So whether you want a cruise, ski holiday or some time on the beach, Teletext Holidays have you covered with the best and of course cheapest holiday deals out there.