Playing the guitar is one of the best skills you can have when you travel. I'm sure if you've been on the road before there's been more than one occasion when a guitar has come out and everyone starts singing for the whole evening. When the music starts playing around a campfire on the beach the whole atmosphere changes and the experience becomes so much more special. But have you been there wishing you were the one playing the guitar? I know I have. There's no jealousy just a real appreciation for the talent that others have learnt, so why not learn?
Make New Friends
When you're learning you can use online resources such as Musician Authority or you can learn from someone with more experience. When you're travelling, you'll meet lots of different people in various places, sitting down with them and getting a lesson from travelers will create a bond and you will of course make new friends. Then once you know how to play it's easy to make new friends. If you're sat in a hostel playing the guitar in the evening, I guarantee that other people will come to sit with you and chat.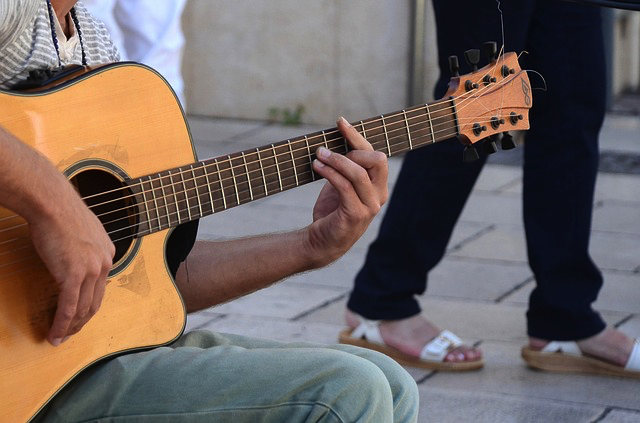 Learn A New Skill
Learning doesn't have to finish when we leave school or university. When you travel you have plenty of time to learn a new skill and there's no better skill than learning the guitar, like I said above you'll meet new people. The skill of learning the guitar is something that you can keep developing even after you finish your travels, set yourself goals and certain songs you want to learn – you'll feel like you've really achieved something by the time you get back home.
Passes The Time
When traveling you will often have a lot of downtime especially if you're backpacking for several months. There'll be times when you have free days or days when you're trying to save money and staying at the hostel. There's only so long you can spend on social media or watch Netflix, and let's be honest you're kind of wasting your time when you could have passed the time learning the guitar.
Have you learnt the guitar or have you played in the past? I would love to hear about your experiences and why you started learning to play. All you have to do is put your comments in the box below, thanks for sharing guys!