Traveling is undoubtedly awesome but who wants to fly from destination to destination, missing everywhere in-between!? Surely the best mode of transport has to be by boat, it's certainly my favourite. You get from A to B in comfort, can walk around, sleep in an actual bed, even order a beer from the bar and watch a movie – luxury! And now, with prices of cruises plummeting in recent years, you can easily find some great cruise deals with just the smallest effort.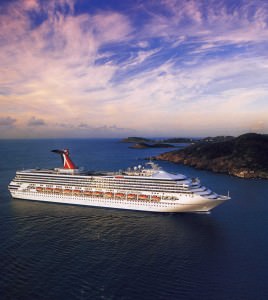 The term 'cruiseship' does carry some unfair connotations however – the general consensus is that they are holidays only for the filthy rich – wrong wrong wrong! Times are changing and now even backpackers can jump onboard and have the time of their lives. Caribbean holidays have never been so accessible.
I have always been interested in working on cruise ships so I've spent a fair bit of time online researching the ins and outs of the industry – but my searches began to bend in the direction of enquiring about actually being on the receiving all that luxury and lo and behold, it's not half the price people think.
As you backpack across the developed world – USA, Europe, Japan etc, generally the budget is in and around $50 a day for most people. Imagine if you take that budget, hit a port, jump on a 5 star cruise liner and chill for a week or two with money left over at the end of it – that is literally the possibility….
Obviously if you have the budget you can splurge out and spend thousands but if, like me, you're on the other end of the financial spectrum you need to be smart and find the right deals. Far flung destinations in the Caribbean, Mexico, Alaska, Europe are all feasible and for as little as $250 for a week, seriously! I wish I had known about it earlier and I could have been sipping Mojitos on the top deck around panama instead of staying in a dingy hostel in Los Angeles 😛
Anyway, now I know so that my next trip is taken care of! You can even jump on one, stay for a week or so at  a discounted rate and jump off on another port in another country and carry on with your backpack, now that's cool.
There are a whole host of different companies which have prices that vary drastically. This is mainly because there are different boats, different types of cruises that are available. If you are traveling on a budget, there are many discount cruises to be found online. As wonderful as the internet is, it is a labyrinth when you are trying to search for that sort of thing so when I came across discountcruises.com I was delighted =) everything you need to sort out your trip and cheap as chips. Choose your budget, your country, your length of time and you're good to go.
Throw your rucksack in the hull, get your sailing hat on and happy boating- see you there!