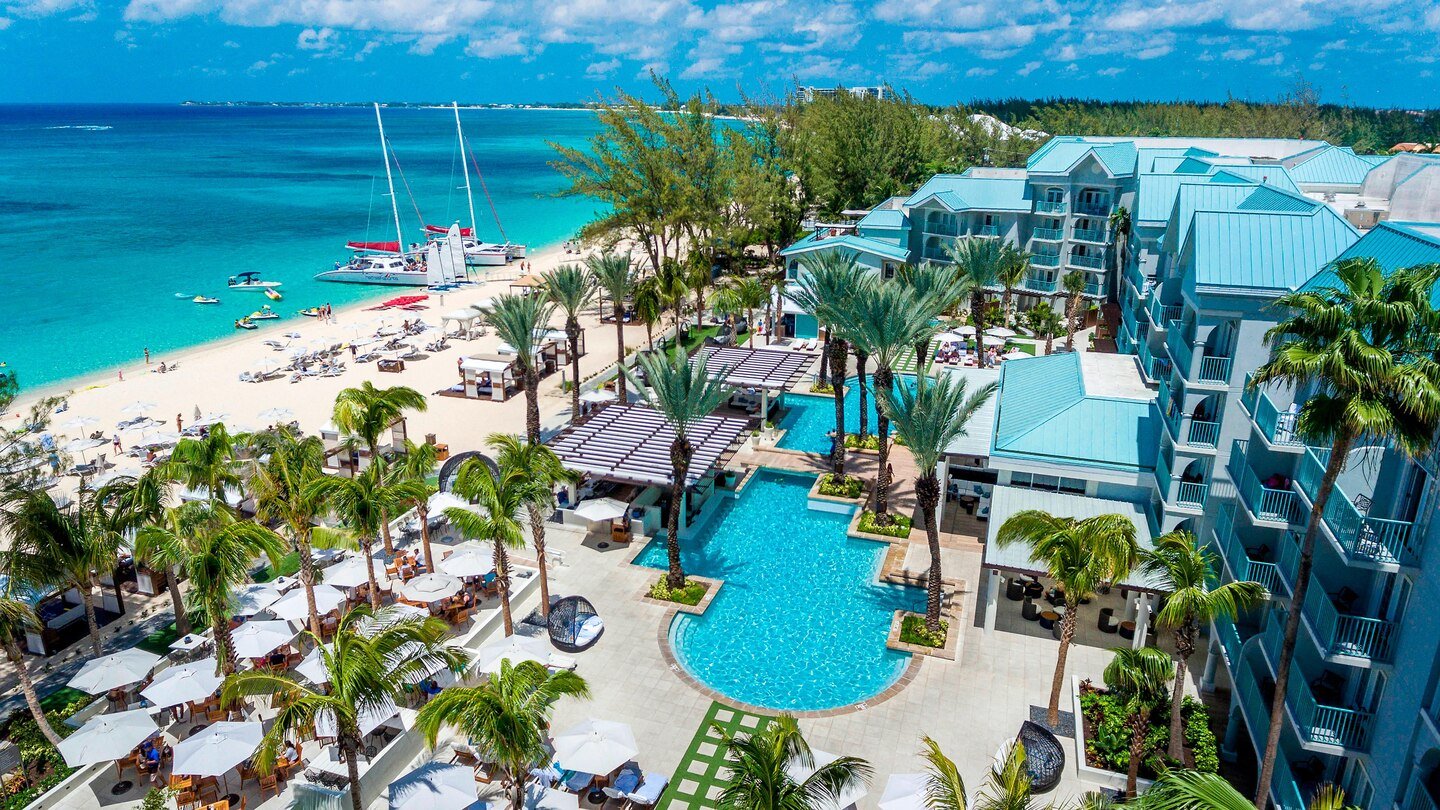 There are many things to do in Grand Cayman, but not all activities are equal. In this article, we break down the very best attractions for tourist itinerary for Grand Cayman On Holiday.
Bioluminescent Bay
The Bio Bay in Grand Cayman is one of the most unique attractions in the Cayman Islands. This is a man-made bay that was dredged out by developers over 30 years ago. It was created as part of a real estate project but turned into a bioluminescent bay by accident. There is a very high concentration of single-celled plankton in this bay. As a result, the water glows blue at night. Over the last 5 to 10 years, this has become a popular tourist attraction.
Stingray City
This is a shallow sandbar in Grand Cayman, Cayman Islands. Every day, boats full of tourists visit this spot to feed wild stingrays. The first boats started bringing people here about 50 years ago; now, it is the most popular tourist attraction in the Cayman Islands. The stingrays are very safe; all companies have trained guides who will show you how to safely interact and feed the rays.
Turtle Center
The Cayman Turtle Center (also known as the Turtle Farm) is a facility that breeds sea turtles in Grand Cayman. Hundreds of tourists visit this area every day; this is especially popular with cruise ship passengers. The Turtle Farm sells some turtle for their meat/shells to the local population, but they also release some turtles into the wild. Some people don't like the fact that they kill turtles, but this is a better scenario than the locals poaching the already endangered wild turtles.
Snorkeling At Paradise
Paradise is a restaurant in George Town, Grand Cayman. There is great snorkeling here; there is also easy access to the water and freshwater showers.
There is a lot of coral and fish directly offshore here, making it a popular spot with tourists. Most snorkeling spots in Cayman require a boat to reach, but not this one. A lot of cruise ship passengers pay for snorkeling tours, but paradise is a great free alternative. The quality of snorkeling at Paradise is just as good as a lot of paid tours. There are a lot of tarpon in this area since many restaurants feed them at night. Tarpon is large fish that are found throughout the Caribbean. They are very safe and don't have teeth.
Macabuca
This is another snorkeling spot in Grand Cayman. Found in West Bay, on the west coast of the island; there is a restaurant and bar located on the water. There are lots of different species of fish and coral found off the coast here, and there is free access as well. This spot is located opposite the Turtle Farm and about a 15-minute drive from the cruise ship port in George Town. A lot of people like to eat at the restaurant after snorkeling for 1 to 2 hours. If you are a cruise ship passenger, then you can take a bus or taxi back to the port after your snorkeling.
Seven Mile Beach
Seven Mile Beach is the most popular and famous beach in the Cayman Islands. This beach is located on the west side of Grand Cayman. The majority of resorts, hotels, and condos are situated along Seven Mile Beach. The main reason why this beach is so popular is because of the white sand. There are also crystal clear warm waters that people enjoy. People travel from all over the world to vacation here. People like the fact that it is very safe here; you don't have to worry about any security risks when relaxing on this beach. If you are a cruise ship passenger, then you can take a taxi to "Royal Palms" which is a restaurant and bar on Seven Mile Beach. This is a great place to spend the day and is only a 10-minute drive from George Town cruise ship port. The Kimpton Seafire and the Ritz Carlton are the two nicest hotels on Seven Mile Beach.