The capital of the United States of America and the postal address of the President of America is Washington D.C. With its rich history and cultural heritage, Washington D.C. attractions is one of the most visited tourist places in the USA.
City Buzz: Things to Remember
Public transportation is excellent, hence, use them.
Keeping a charged Metro Card might be a good option as they can be used both at metros and busses.
Though outside can get quite hot, indoors can be chilly with constant air-conditioning. Hence, it is advisable to carry a sweater.
Choose the museums you would like to visit as there are a many.
On the metro escalators, stand on the right and walk on the left, as it will lessen commotion and make way for the office-going crowd.
Fall and spring are the best time to visit.
While dining out, 18-20% tip is expected
Bikes from Capital Bikeshare, offers bike on rent for a leisurely travel around the city. The best part is the bikes are free for 30 minutes.
Little Cautions
Though taxis are available all day round, as most of the drivers are not locales, carry a map
Places usually open up after 9 or 10 a.m.
Must Visits
Smithsonian Institute Building: The trip to all the 19 museums starts here as this is the point where you pick up the map and information on all museums. The entry to Smithsonian museums is free. American History Museum or National Air and Space Museum, choose whichever field appeals to you and enjoy the exploration.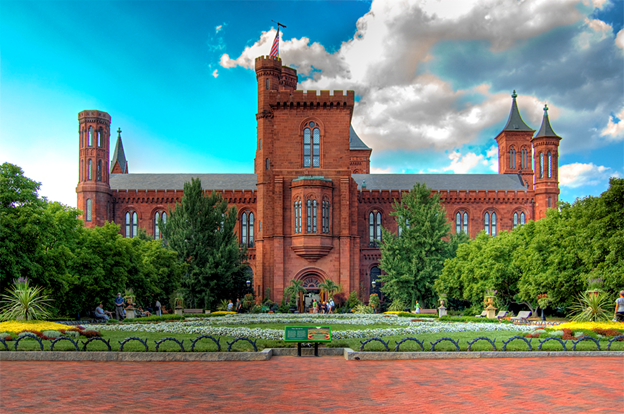 Smithsonian Institute Building, Washington DC, U.S source by Victor
National Monuments and Memorials: Taking a guided tour around the city savouring the site of magnificent museums is both educational and mesmerizing. The places worth a see include Washington Monument, World War II Memorial, the Jefferson Memorial.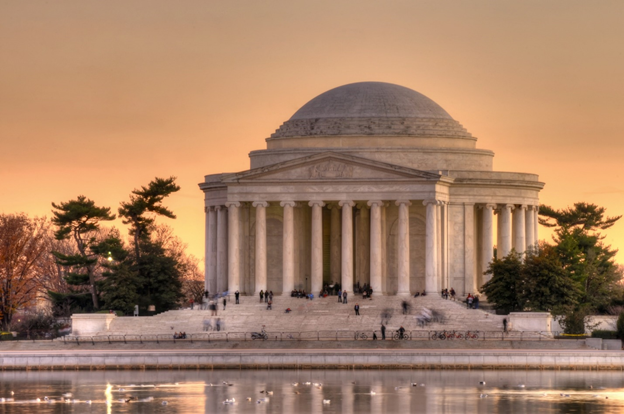 Jefferson Memorial, Washington D.C. U.S  by Brandon Kopp
The White House and the US Capitol: The house of the President of the United Nation can be visited with an advanced tour request through one of the congressional members. If missed, the White House Visitor Centre allows a glimpse of Presidential functioning. The Capitol is available through guided tour conducted from 9.00 a.m. to 4.30 p.m.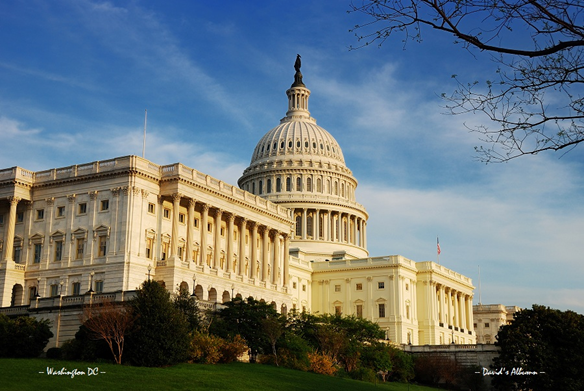 The White House and the US Capitol by Songquan Deng
Kennedy Center: For art and theatre lover, the Kennedy Center is a must visit. This centre hosts the handpicked musical concerts. Moreover, free guided tours are available every day in a week, timings being 10 a.m. – 5p.m. on Monday to Friday and 10 a.m. – 1p.m. on Saturday and Sunday, showcasing the art work.
Washington National Cathedral: The constructions commenced on 1907 but it was 1990, a whopping 83 years before it was finally completed. It is worth a visit owing to its architecture and history.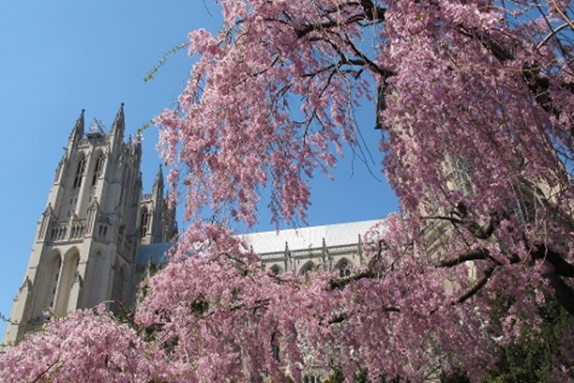 Washington National Cathedral, Washington DC by Inspirock
The Great Falls Park: Open from 7 a.m., the Great Fall Park offers a range of adventure activities, including rock climbing, kayaking and horseback riding.
National Zoo: A house for 2, 000 animals from 400 different species, is a destination go to for with or without kids. Wide pathways give it a serene aura. Rain forest pavilion is one of its kinds in this zoo.
Washington D.C tour is a place filled with history in its every nook and corner worth exploring. Even the metro stations are worthy a look because of its infrastructure. A traveller's paradise has a plenty to choose from. Some places like Alexandria and Mount Vernon definitely deserves a mention.