THE WORLDS' MOST LUXURIOUS VACATION RENTALS
From a Villa with its own professional recording studio, solid gold bathrooms and a fleet of Harley Davidsons to to a villa so exclusive that some of the world's most famous people have stayed there, we present the best of the best.
In the case of luxurious vacation rentals, sometimes more is more!  And that is definitely the case with these luxury villas and private islands. Staying in one of these palatial homes is a fabulous opportunity to live like a Billionaire even if you are not one! One thing is certain all of these properties are definitely owned by Billionaires.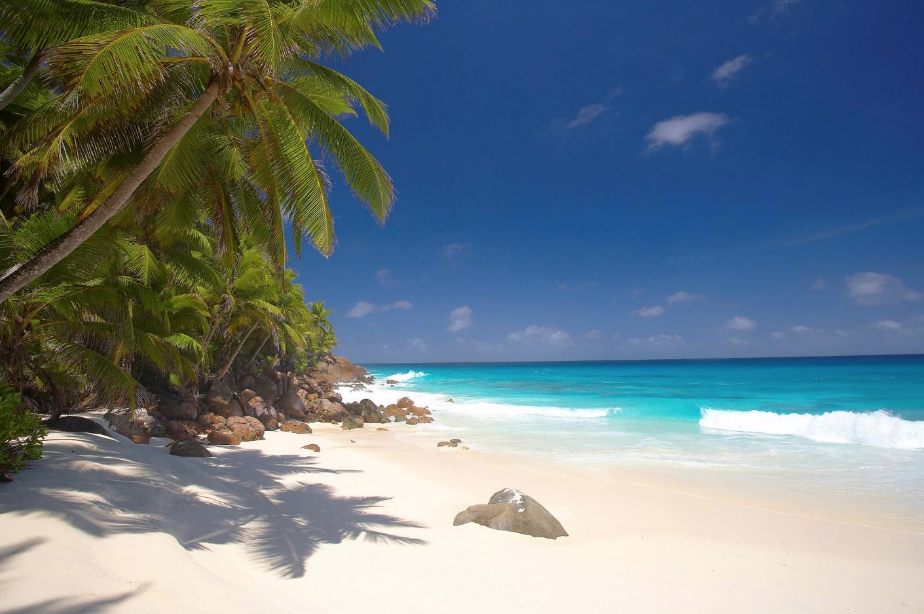 Figure 1 Fregate Island Beach
Each of the most luxurious vacation rentals in the world are guaranteed to come with a ful team of staff including the best butlers, Michelin standard chefs and property managers to look after your every need. These homes are also sure to have the best locations, most stunning designs, offer complete privacy, provide an abundance of space, priceless artworks and of course toys galore.
Compiled by the owner of Exceptional Villas, one of the world's most exclusive and luxury vacation rental providers, here is their list of the World's most exclusive vacation rentals.
VILLA ROCKSTAR ST BARTS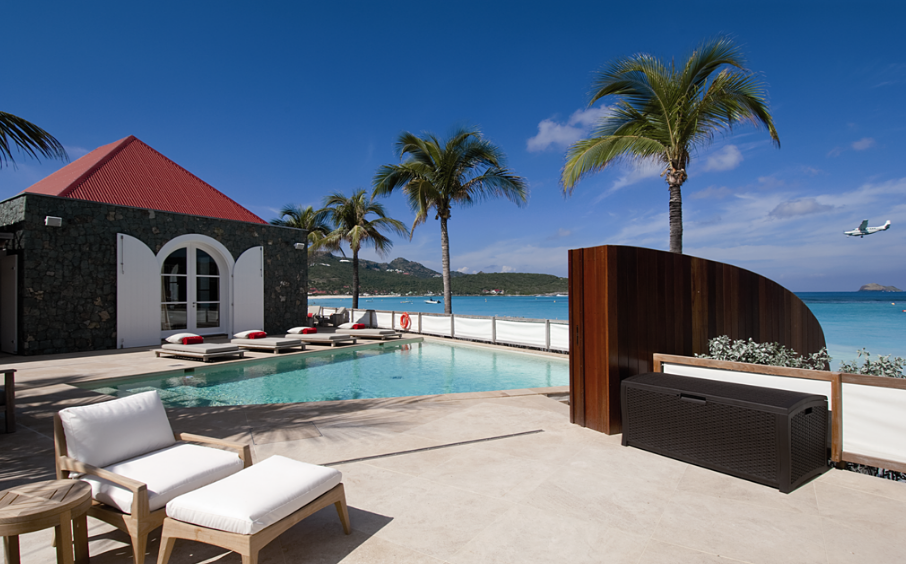 Figure 2 Villa Rockstar St Barts
Villa Rockstar is an ultra-luxurious beachfront vacation rental set over a huge 16,000 square foot of living space. The all white décor of the villa is incredibly chic and opulent. So much so that the tiles in the master bedroom are made from real gold! The huge open plan living space is perfect for massive parties, and the villa comes with your own highly trained butler and a posse of other staff to ensure your every whim is catered for. There is even a mini cooper and a Harley Davidson to help with your rock cred!
As the name suggests, this is where you will live like a Rockstar or even become a Rockstar with your very own professional recording studio. In fact, the mixing desk is the very one that John Lennon used to record the huge hit song 'Imagine'. The studio even comes with electric guitars and a drum kit. It simply doesn't get more rock n' roll than this.  
NECKER ISLAND IN THE BRITISH VIRGIN ISLANDS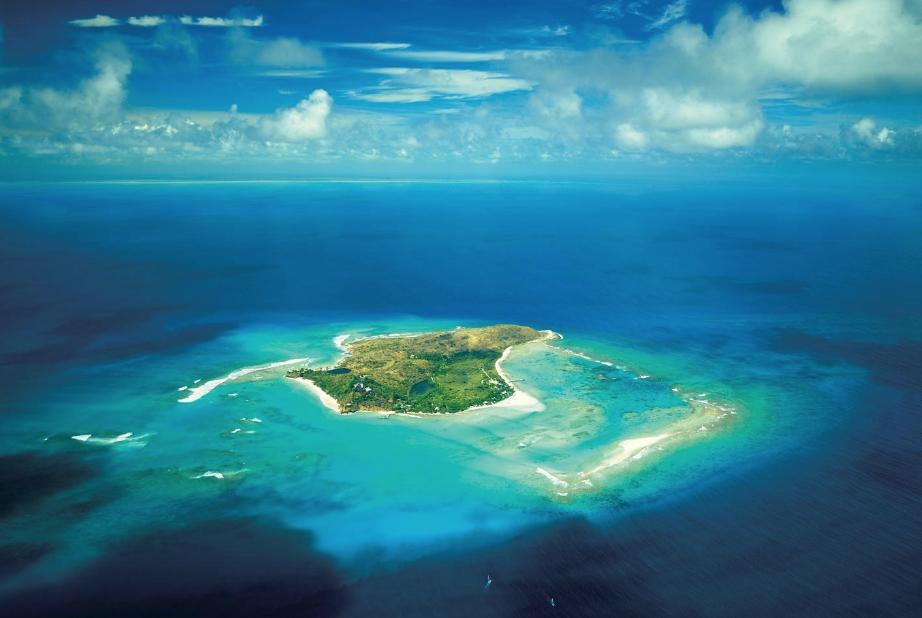 Figure 3 Necker Island the British Virgin Islands
Necker Island which is owned by Billionaire businessman Richard Branson has had more than its fair share of celebrity visitors. Barak and Michelle Obama famously visited when they finally left the oval office and were in need of the perfect place to have some R & R.  Kate Moss has visited more times than I can remember and Kate Winslet famously recused Branson's mother during a fire on the island in 2011. Even World leaders Nelson Mandela and Kofi Annan used Necker as a neutral meeting place.
But the best bit of all is you don't have to be a celebrity or a world leader to stay at Necker.  You can rent the island in its entirety and bring up to 30 guests with you. There is plenty of room for everyone. The Great House is the perfect gathering space for your guests, and there are 6 Balinese style one-bedroom villas dotted throughout the rest of the island. Most people book Necker Island in its entirety, but if you don't mind sharing this piece of paradise, you can book to go on one of the celebration weeks which allows you to have your own villa but share the island with other guests.
So, what is the appeal of Necker?  It most certainly is the blue skies, powder white sands breathtaking views and gorgeous turquoise seas. But Necker is more than that. It has a special laid back yet extremely luxurious vibe. It's the type of place where you can go for a whole week without wearing shoes yet experience some of the best food and service on the planet. It is the perfect place if you want to escape from the pressure of the real world and spend some time in gorgeous nature recharging your batteries.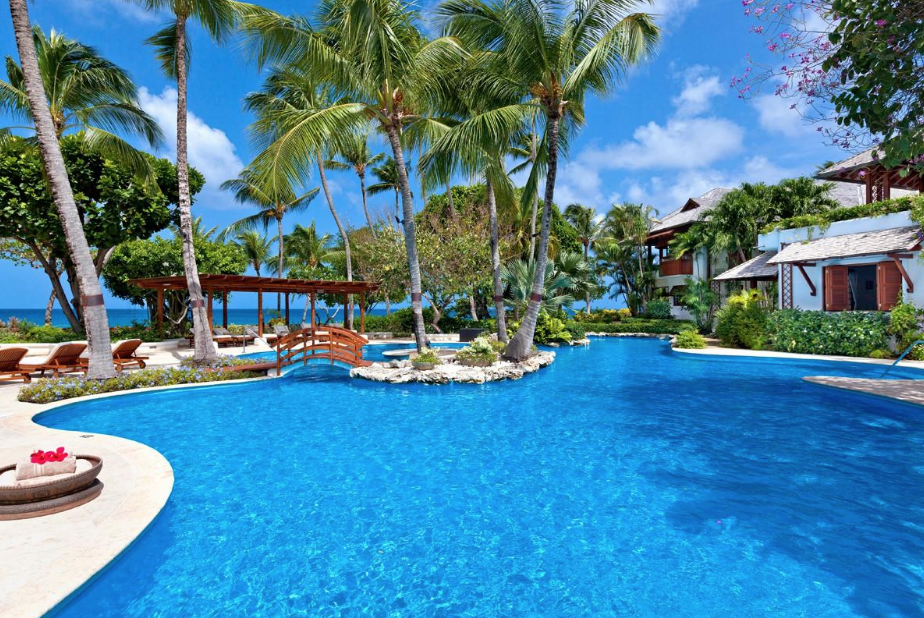 Greensleeves is one of the most beautiful beachfront estate homes I have ever seen. If you like the idea of unwinding in 11 acres of your own exquisite tropical gardens with direct access to two of the islands best beaches and 7-star luxury accommodations, then Greensleeves is the place.
The second the giant electric gates slide open you will know you have arrived somewhere very special.  A pretty wooden bridge crosses over an exquisite Japanese water garden to the main area of the house where you will get to experience the spectacular views for the first time.
There is a huge freeform swimming pool, a swim-up bar, a fully equipped fitness centre, tennis courts, a cinema room and lots of play areas for kids.  But the best bit is the master bedroom. It is palatial with views to die for. If you are the organizer of the group, you should snag it quick before someone else does!
Greensleeves is without a doubt my favourite Barbados Villa. I cannot think of anywhere on the island that is more special to have a small wedding, birthday or anniversary party. Greensleeves sleeps 18 people, but it may be rented with the next door villa which is called Blue Point for extra space.
CALIVIGNY ISLAND IN GRENADA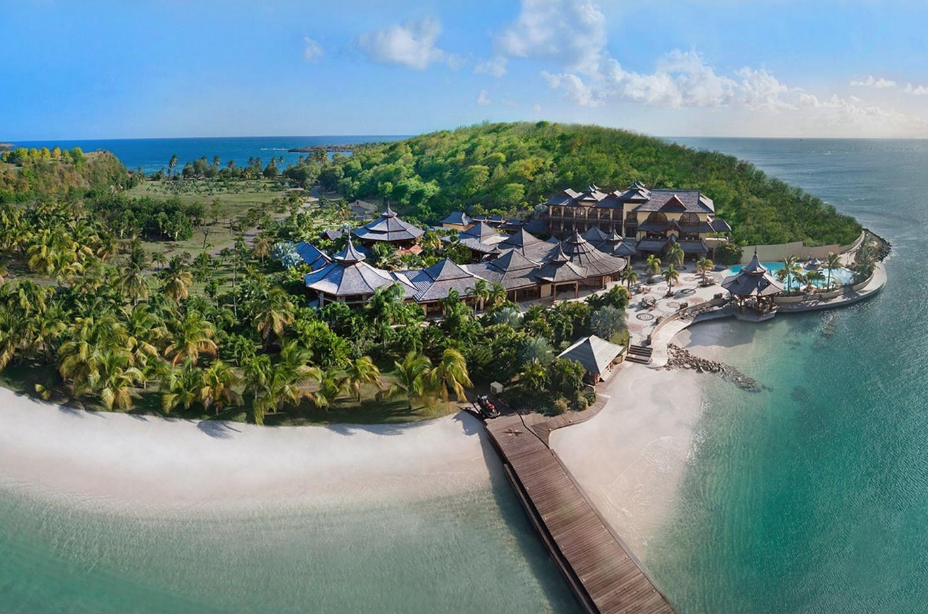 Figure 4 Calivigny Island
If you truly like the idea of living like a billionaire for a bit, then it would be hard to beat a visit to Calivigny Private Island. Think of a French Palace a bit like Versailles in Paris on the insides, a Balinese Retreat on the outsides and then combine that with a stunning 80-acre Robinson Crusoe-esk tropical island with gorgeous white beaches and crystal-clear turquoise waters and you have Calivigny.
Whatever about feeling like a Head of State or a Film Star on Necker, you will feel more like a King or Queen on Calivigny.  The master bedroom is without a doubt the most opulent and luxurious I have ever seen. On my tour around, the manager threw open the huge double doors to an enormous sitting room.  After walking for what felt like ages we came upon some more double doors to the bedroom adorned with an exquisite antique four-poster bed. I could almost see King Henry the fifth being fed grapes by one of his wives!  But I am sure King Henry would never have experienced anything like the opulence of the bathroom. The jacuzzi looks more like a swimming pool, and the twin showers and bathrooms are adorned with gorgeous marble that was flown all the way from Italy.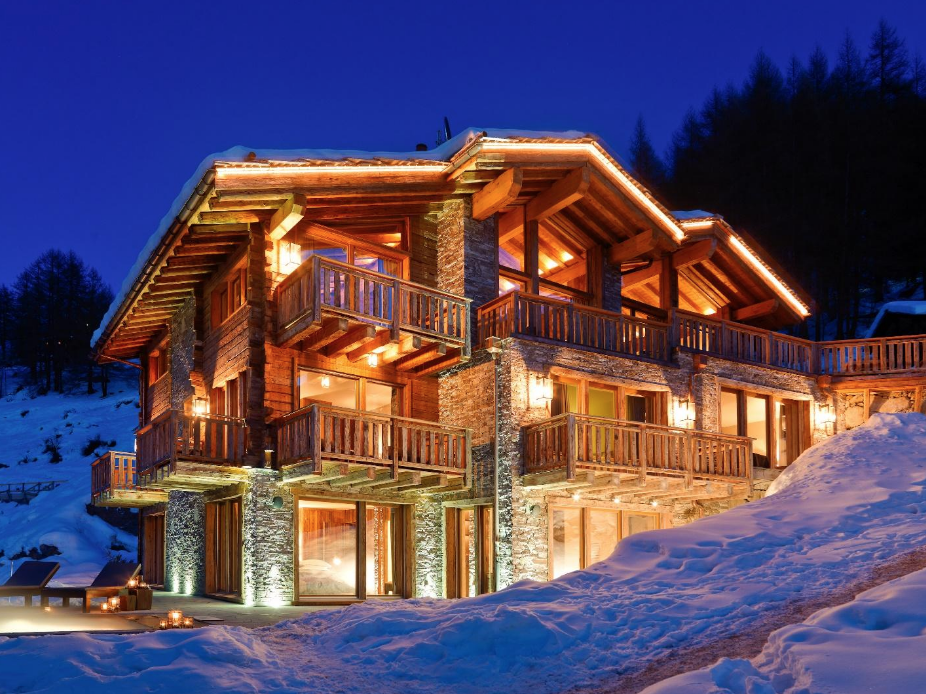 Figure 5 Chalet Les Anges Zermatt
Chalet Les Anges which is located in the world famous and magical resort of Zermatt deserves a special mention for the fact that it has been voted the World's Best Ski Chalet for two years in a row.   This is the type of place where the staff seem to be mind readers. Imagine yourself sitting in the great room with its grand piano, gorgeous art and floor to ceiling windows looking at the incredible view of the Matterhorn and thinking I would love a glass of Champagne. And then abracadabra, like magic the glass of champagne just arrives. I'm not sure how they do it, but they do!!
Zermatt is one of the only remaining totally car-free towns in the world which greatly enhances the charm of this gorgeous mountain town chockablock full of great restaurants and shops. The ski area is one of the world's largest. It's one of the only places in the world where you can have breakfast in Switzerland, lunch in Italy and then dinner back in your very own pad cooked by your very own Michelin chef. The chalet comes with 7 gorgeous bedrooms, a cinema room, outdoor hot tub and a gorgeous spa.
It's little wonder Chalet Les Anges was voted the best chalet in the world!
FREGATE ISLAND SEYCHELLES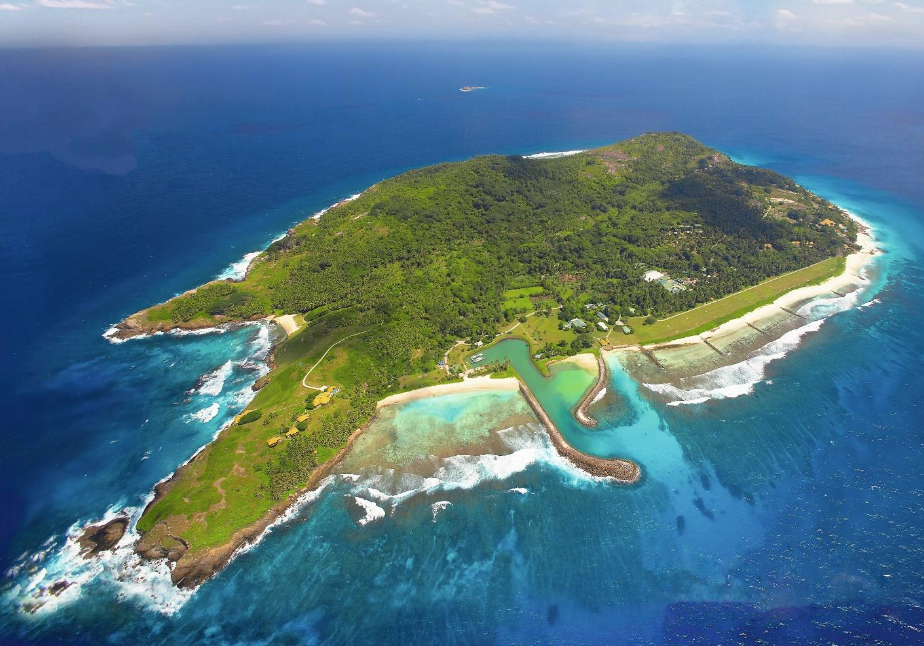 Figure 6 Fregate Island Seychelles
This one time go-to place for pirates and adventurers is now full of treasures of the natural kind that will be beyond your wildest dreams. Fregate Island is a paradise that need to be seen to be believed. This tiny piece of paradise is roughly one square mile in size yet has 7 stunning beaches, one of which is regularly named in the world's top 5 list.
You can rent Fregate in its entirety and feel like your own Swiss Family Robinson or you can choose to rent just one of the villas. Either way, you will be hard found to come across many other places on our planet that are as special.
ABOUT THE AUTHOR
Alexandra Baradi is the owner and CEO of Exceptional Villas who are one of the world's most trusted villa vacation rental companies. They only feature personally inspected and 100 per cent vetted villas.