Arizona may be dusty, desolate and difficult to access but if you make the effort to get here, you'll be rewarded with some of the US's most amazing natural landscapes. This should be a definite stop if you're driving across the country.
1) Grand Canyon: Not a lot to be said about the Grand Canyon that hasn't been said before. It quite simply should feature on everyone's bucket list. The UNESCO world heritage site is over a mile deep and will blow your mind, you can't prepare yourself for the site – you just have to see it for yourself.
Generally speaking people take tours fro Vegas, LA and Pheonix where you can go hiking, white water rafting, bungee jumping all as part of your tour. Not cheap but pretty cool.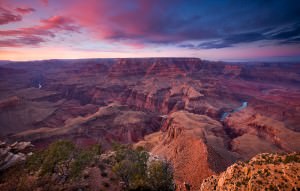 2) Barringer Meteor Crater: Over 50, 000 years old and caused by an explosion150 times the force of the atomic bomb that destroyed Hiroshima. The meteorite weighed approximately 300, 000 tons ad although most of the meteorite vaporized on impact, large chunks of nickel-iron remnants have been found in the surrounding area so get searching when you're here! The site is privately owned, but for $15 you'll get to see a site like no other.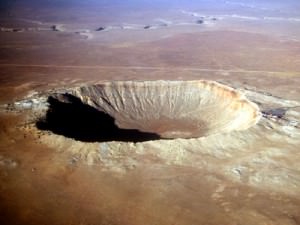 3) Monument Valley: Pretend you're John Wayne and explore the definition of America's wild west. The landscape has featured in hundreds of movies (Back to the Future, Forrest Gump). You can drive here when you're in Northern Arizona, and with fees of only $5 you'd be crazy not to. Just be prepared to be caked in dust for a couple of days after!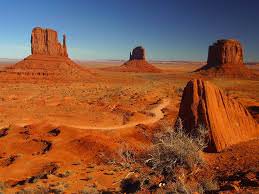 4) Saguaro National Park: Found near Tucson in Arizona, Saguaro is everything you want from an American desert. Catus-laden back drops, crazy temperatures and awesome hiking opportunites. Wait for sunset and you'll see the most amazing colour changes, grab a pic of a cactus silhouette and pretend you're the best photographer in the world (don't worry, it's really easy).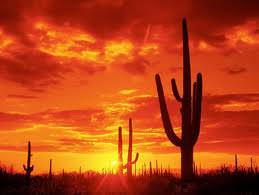 5) Scottsdale: This Arizona town is full of galleries, restaurants and bars – it's a pretty unknown quantity on the tourist map which is a great plus. Make sure to check out the oldtown, it showcases the ironic attempt of Scottsdale to both embody swank upscale style as well as a caricature of the gruff American West. This part of town is undeniably kitschy but we're still in the US afterall 😛