Warm culture, amazing architecture and sexy Spaniards, Madrid is a city that everyone needs to visit once in their life. Spain's capital is full of awesome things to seedo, and whether you're looking for some banging bars or a rustic museum, Madrid offers it all.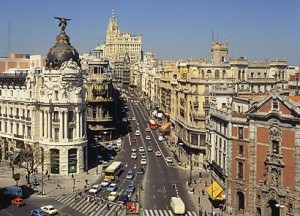 Aim to spend at least 3 days on your trip here to do it justice, and if you're smart with your money you can scrape by on $30-$40 per day. Couch surf, cram yourself in on a dorm or search for well valued wimdu apartments in Madrid to save your well-earned coin on accommodation then head out to check out these 5 things to do in Madrid:
1)   Eat in the oldest restaurant in the world:
Beat your mates in your backpacking bragging competition with this little gem, La Casa Botín on Calle de los Cuchilleros has been serving famished Spaniards since 1725, the waiters are dressed to the hilt complete with bow ties and tuxedos. Try try try to make a reservation a couple of days in advance, it gets busy. Expect to pay about $20 for a main course, around $50 for  3 course meal – not bad for the story you'll have.
2)   Meander through El Retiro park:
Madrid's very own central park offers a chance to kickback, grab an ice cream and slow down the manic pace normally whizzing around Madrid. When waltzing around be sure to check out El Angel Caido, one of the few statues of the devil in the world. Also, the Palacio de Cristal is another worthy site within the grounds, as is the mausoleum of King Alfonso XII. There's even monuments and fountains here to fill your afternoon with ease.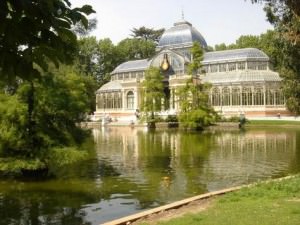 3)   Watch Real Madrid play:
Ok, so I'm a huge footy fan but even if you're not, this is quite a spectacle. Arguably the biggest club in the world (Liverpool might edge it :P) playing in one of the biggest stadiums in the world, the Santiago Bernabeu. If you're lucky enough to be there on game day, head down to the stadium and try to scalp a ticket, expect to pay $100 minimum though. Ouch. Alternatively, you can take a tour of the stadium during the day instead.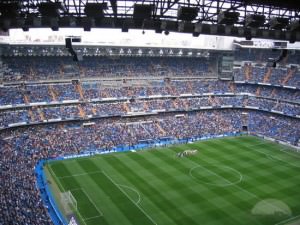 4)   Plaza Mayor:
Quite simply a must-see for all backpackers in Madrid. The square was built way back in the 17th century, today it's lined with cafes and street stalls waiting for the thousands of tourists who come and see it every day. The Christmas market here is one of a kind.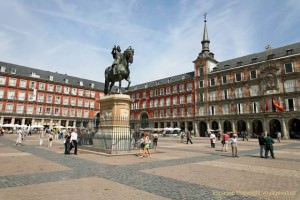 5)   The Palacio Real, the Royal Palace: Where the King of Spain calls home although bizarrely he never stays here, this is the biggest palace in Europe with over 2000 rooms. The place is filled with art and old relics so give yourself a couple of hours at the very least to roam around.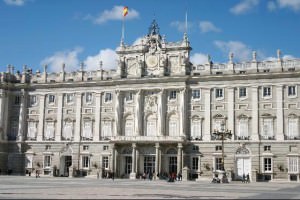 Spain is a great destination for backpackers and no Euro trip is complete without it. So when you reach Spain, don't miss it's awesome capital. Viva La Espana – Happy travels!