The Caribbean is one of the world's most popular cruise-grounds. But don't spend all day on the boat – sample some of the fantastic shorelife – both above and below the waters. Here are just a few ideas:
Watch a cricket match
The Brits left their mark all over the Caribbean – indeed some small bits of it are still British territories to this day. Aside from the crumbling forts, the street names and the language, one of the most British traditions that has taken root and looks like it will never die is cricket. Many of the world's greatest names in cricket came from the Caribbean. The best place to catch a game is the Kensington Oval on the island of Barbados, close to its capital Bridgetown. Local and international games take place here and if you're lucky you'll catch a test match between the West Indies and arch rivals England or Australia.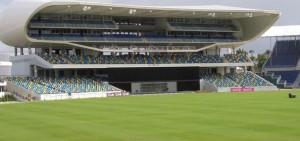 Fly through the jungle
If you've a head for heights and like a jolt of adrenaline from time to time, how about hanging on for dear life on a zipwire as you whizz across the tree tops high above the jungle? Zipwire rides are taking off in a big way in the Caribbean. Usually the ride is coupled with a series of high-level walkways through the tree tops which provide you with a unique view of the flora and fauna of the jungle – and some amazing views along the way. You're provided with safety gear and accompanied by a guide who points out features of interest – before you're clipped tightly to the zipwire and zoom down through the treetops. Antigua, Jamaica, St Lucia and Barbados all have jungle canopy zipwire rides.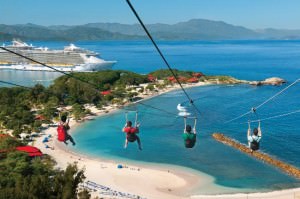 Head beneath the waves
The sparkling azure waves of the Caribbean hide a myriad of bright marine creatures and sparkling coral reefs below the surface of the sea. You can experience this underwater paradise in a host of ways. If you're confident underwater there are heaps of places to try diving. Granada is particularly good for wreck diving, the Caymans almost guarantee shark and ray sightings, Tobago offers walls of brilliantly colourful, fish-bedecked coral. Whatever level of diver you are, you'll find something to delight. And if you don't dive? Don't worry – there are heaps of snorkelling options too. You can even snorkel with turtles off the coast of Barbados.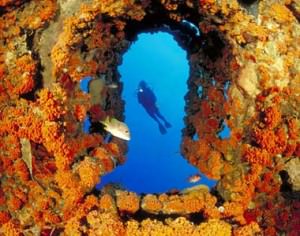 Drink rum punch as the sun sets
There is only one thing to drink in the Caribbean if you want to go local – and that's rum punch. Of course there are hundreds of different recipes and everyone will tell you theirs is the original and best. The classic Jamaican version mixes "One of Sour, Two of Sweet, Three of Strong, Four of Weak" – a mix of rum, orange juice, pineapple juice, and grenadine. Just a few places to sample some with the sunset as your backdrop include: the Groovy Grouper bar at Montego Bay, Floyd's Pelican Bar, offshore at Treasure Beach and Margaritaville on lovely Negril Beach.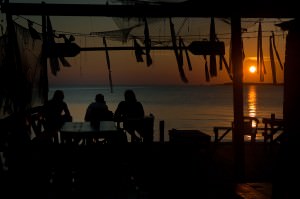 Eat super-fresh seafood
The best way to sample the fantastic fish and seafood that you can find in the waters of the Caribbean? Flounderingly fresh and cooked over coals. Pretty much any beach you come to will be offering up seared fish and succulent seafood just pulled from the sea, but the archetypal place to try it is Oistin's Fish Fry on Barbados. Oistin's beach, in the parish of Christ Church becomes a hectic, fantastically flavoursome food market every Friday and Saturday night. Small stallholders compete to cook the best, most lipsmacking fried and grilled fish, fishcakes and more. All of it to the background of a raucous reggae beat. If anywhere is quintessential Caribbean, this is it.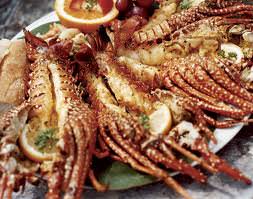 This post was written on behalf of P&O Cruises. To find out more about their Caribbean cruises – many of which feature shore excursions like those above – see their Caribbean cruises page.