The Caribbean islands are often covered by travel sites from all around the world. There is a clear reason why this happens: they are a paradise. It is actually really tough to choose the best islands to recommend since there are so many that have to be considered. However, those below are very popular and this is the main criterion we considered when offering the recommendations.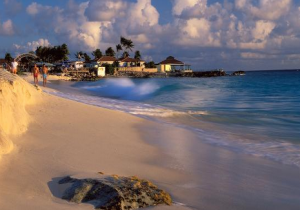 St. Martin
This island is part Dutch and part French. It is packed with restaurants, resorts and nightclubs. You will have access to many entertainment options and although construction recently slowed down due to economic downturn, there are still many options you will want to consider. Many will travel to this Caribbean island because of the Man Of War Shoal reef. It is a marine park that offers a lot of options for those that love diving.
Aruba
Aruba is practically synonymous with the Caribbean life we all imagine before visiting. You can see many yachts here, the types that are often featured on On Board Online, concentrated on the west side of the island. That is because of the amazing sunsets you can experience. Many of the boutiques, casinos and luxury hotels are located in Aruba's western side.
If you decide to visit, make sure that you include a Thursday night in your trip. This is because there are many drink and food vendors that will set up stands in order to sell tasty regional specialties. We are thus faced with an interesting cross-cultural mix that is great and that you do want to experience. It is sort of "The World Meets The Caribbean Culture".
Bahamas
Everyone heard about the Bahamas but few know that there are actually different islands that can be visited here. Cat Island is a must. It is located 45 minutes away from Nassau and just 265 miles to the East of Florida. We recommend this island since it is sort of secluded. Not many tourists travel there, making it perfect for those looking for relaxation.
The U.S. Virgin Islands
The last on our list but definitely not last on the popularity list! You should consider St. Croix as it is the largest of the Virgin Islands while also getting the fewest tourists. This is because of the fact that it is not as developed as St. John or St. Thomas. However, this is definitely not bad news as you can enjoy wonderful foodie stops and various unique experiences like the St. Croix Food & Wine Experience festival.
It is quite obvious that creating a list of the most interesting Caribbean islands to visit is difficult and subjective. You may not have the same tastes as we highlight here. The Caribbeans offer so many interesting options to travelers from all around the world. If you feel that there is an island that should not be on the list and you think that another one should replace it, make sure to comment and let your voice heard. We can always learn from each other so that we can have the best possible travelling experience, no matter where we go!