If you're looking for a really exciting and independent way to travel, you really can't beat a road trip. Especially if you're traveling in America, this is really a quintessential experience that really gives you a flavor of the local land. There's nothing like packing in your favorite travel buddies, popping in a CD of some great road trip tunes and hitting the road for the adventures to come. Whether you're road tripping in America, England, Australia or anywhere else, it's a fantastic way to explore so much of the country, and see places you might not have the chance to visit otherwise. The journey is really more valuable than the destination, so be spontaneous and give yourself the chance to stop off at the places that catch your fancy. In order to have a great road trip, you can follow some tips to make sure that everything goes smoothly: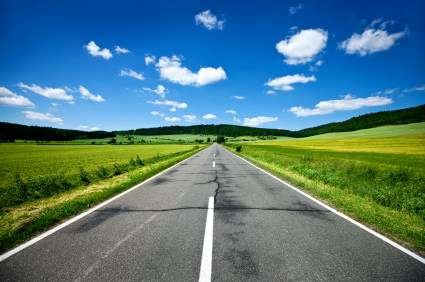 Driving rules and tips
Before you get too excited about your road trip, make sure that you're actually legal to drive in the country! It could pose a huge problem if you start out on your trip but then find out that your license isn't valid in the country you're traveling. Look into the regulations and laws where you'll be driving. You may be fine with an international driving license. And if you're renting a car, it's advisable to get the insurance that is offered. No it's not ideal to think about any unfortunate circumstances happening, but if they do you'd rather be prepared. And if you're using your own car, get it checked out and tuned up before you go. Also, make sure that your spare tire is filled up in case you get a flat. You want to make sure that you know how to change it just in case it goes flat in the middle of nowhere.
Stay rested
Whoever is driving should make sure that they are capable of driving safely at all times. This means no driving for more than 8 hours at a time, and always give yourself time to stop at night for sleeping. It's very dangerous to try to drive all night and leaves you at risk for nighttime accidents. Switch off drivers if at all possible. And don't forget to stop to eat as this can increase your energy for driving as well.
Great road trip destinations
If you're traveling in America, you can go for a coast-to-coast road trip, either west to east or east to west. This is a great choice if you want to hit all the top destinations like New York and LA. You can compare the costs of gas and traveling in these different cities to get some idea of what you'll spend. In Australia, you can drive along the coast to visit all the major cities and stopping points. And in Europe you can road-trip through the countries to get a taste of every culture.