Travel to Iceland and go camping on your next vacation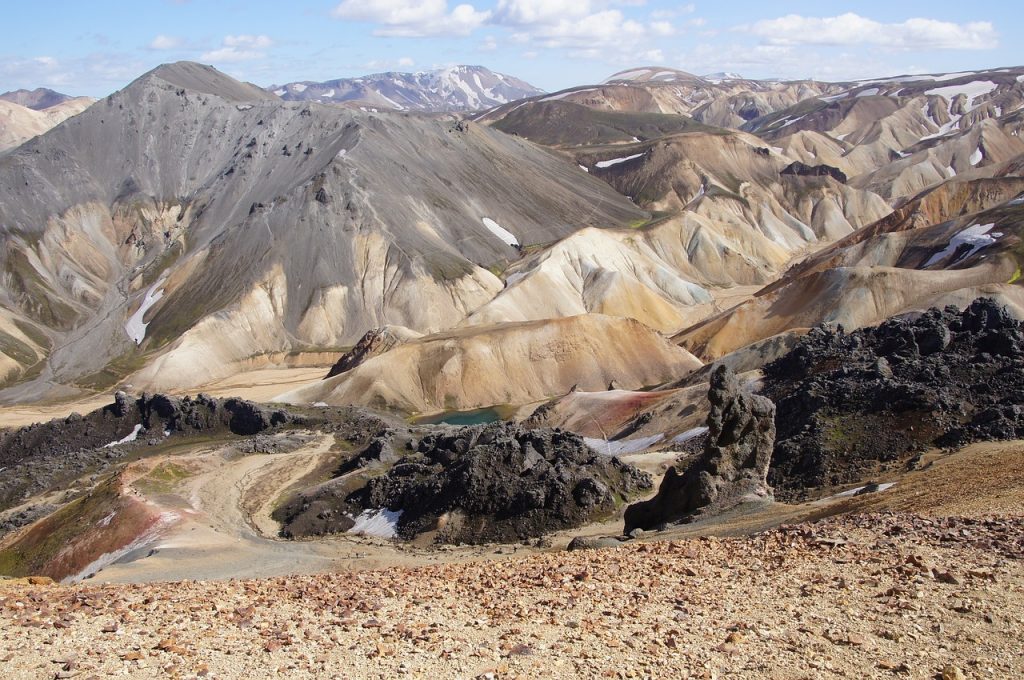 Camping in Iceland
Making the decision to spend your next vacation camping in Iceland is going to be the best one you will ever make. This incredible island is a haven for all those craving to spend time outdoors, revelling in the wonders of nature. The diverse landscape that together create the magnificence that is Iceland has attracted travellers for centuries, and for good reason. Between the promise of Northern Lights and active volcanoes you need little else to create memories for life. Aside from these stunning natural phenomenon there are a multitude of additional spectacular sites to keep you interested. By renting your own campervan in Iceland and spending your nights under the stars you will add another dimension to this already extraordinary trip. Due to the popularity of Iceland camper rentals, there is an abundance of alternatives for you to choose from when it comes to camper rental companies. Based on your travel itinerary and what you would most like to see and do once you arrive on the island, companies such as Campervan Reykjavik will be able to provide you with all the information you need. All that is left for you to do, is decide which road to take first.
Finding the perfect campervan
Camper rentals in Iceland have become one of the most widespread businesses in the island, as such there are many alternatives at your disposal. There are even sites online dedicated to ranking campervan companies in order to make sure that you receive the most relevant information possible when it comes too choice of vehicles, comfort levels, add-ons as well as road regulations and weather conditions. Utilising the expertise of local knowledge is the ultimate way of making sure that your camping road trip in Iceland is off to a flying start. Due to the notoriously difficult climate in Iceland, taking all the advice you can get on everything from gas stations to car insurance is a must. Companies such as Reykjavik Cars will be able to share with you, vital information such as the fact that driving on the F-Roads (mountain roads) will require a 4×4 vehicle while driving around the Ring Road only requires a regular 2WD. Campervans are a whole other world and here it is important to talk about comfort and safety. Especially if you plan to spend a lot of time on the road around the islands.
Where to sleep at night?
There are camping sites all over Iceland, ready to accommodate travellers visiting the island. You will have to remember to take care though as nature in Iceland is part of a delicate ecosystem and as such it is vulnerable to outside influences. Driving and camping in Iceland therefore requires you to take precautions such as only driving on the designated roads, be mindful of littering as well as being careful when you hike the different trails. The diverse landscape of the Landmannalaugar for instance is robust but it still needs you to be mindful of how you treat it. Information on how to act while spending time in nature in Iceland is also something you will be able to ask your campervan rental company.
There is no end to the possibilities
Once you have decided that Iceland is the destination for your next vacation and that you will spend your time there driving around in your very own rented campervan, it's time to start looking at what you are going to experience once you get there. The roads in Iceland are fairly easy to manoeuvre and once you learn to master the difficult Icelandic weather, you are in for a treat. The nature is stunning in itself but then there are plenty of natural phenomenon such as the Midnight Sun to enthral you as well. Of course much is dependent upon which time of the year you are travelling. During the summer months there will be certain sites such as the aforementioned Midnight Sun to keep you amazed while the Northern Lights take its place during the winter season. Geysir and Gullfoss are two other incredible experiences to place on your travel itinerary as they represent one of Iceland's more famous attributes. Naturally most will have heard of the Blue Lagoon and although this is surely worth a visit, perhaps it's time to visit some of the lesser known alternatives as well. If you are looking for small quaint villages in between trekking the mountain trails, then Hofn and Vik are great suggestions. Have a taste of fishing life while sampling some of the local cuisine before steering your campervan onward to the next destination. You still have the lava fields and the black sand beaches to explore. End your journey in the exciting capital of Reykjavik. With a thriving music scene, interesting cultural elements such as museums and sculptures as well as beautiful architecture, this city has something for everyone.