For a destination adventure that will provide memories that will last a lifetime, you would be hard pressed to do better than to pay a visit to Colorado. It offers just about any experience you could desire, from major sports and cultural offerings to untamed wilderness and outdoor adventures. Here are some insights from a long-time resident on how to make the most of your visit.
Skiing
Mention Colorado, and chances are good that the subject of skiing will arise and with good reason. Colorado is home to over 30 ski areas that offer something for everyone.
If you are interested in a once-in-a-lifetime experience, you will want to ski at Vail or Aspen, particularly if money is no object. Both places offer a huge amount of terrain that you could easily ski there for two weeks without taking the same run twice.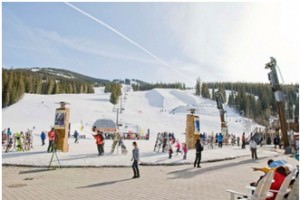 Other major resort ski areas with vast terrain and world-class accommodations are Keystone, Copper Mountain and Breckinridge. They provide the same experience as Vail and Aspen at a             considerably lower expense.
Steamboat Springs and Crested Butte are off the beaten path. They offer more of an authentic, laid-back Western feel.
For equally good skiing that is much friendlier toward the wallet, here is where the locals go: Arapaho Basin, Loveland, Monarch and Eldora. A-Basin, as it is known and Loveland perennially compete to be the first to open and the last to close. That should tell you everything you need to know regarding snowfall. Monarch, farther to the south, closer to Colorado Springs, offers some massive snowfall totals, short lift lines and low lift ticket prices. Eldora is close to the city of Boulder and is also a worthy place to visit.
All four of these areas offer the advantage of being close to your probable jumping-off point of Denver. Snow is snow, regardless of how much you pay to slide on it. You need to have enough options to make a wonderfully complex choice.
Here's a tip if sampling the most skiing Colorado has to offer in the most efficient and economical fashion is your objective.
Secure accommodations in or around the town of Frisco, approximately 115 km from Denver. From there, you will be well less than an hour away from Loveland, Arapaho Basin, Keystone and Breckinridge.
The best skiing in terms of conditions and great deals on lift tickets and lodging are any time after the last week of February and the middle of April. All the locals will be gone, along with most of the tourists. The snow will be fabulous; in fact, many ski areas close in mid-April due to lack of local interest rather than a lack of glorious powder, crystalline blue skis or temperatures that find skiers venturing onto the slopes wearing shorts and light jackets, or even t-shirts.
Colorado's weather is notoriously fickle. There are some years when snowfall is so scant that trying to ski is pointless, even with man-made snow-making facilities at local resorts. In other years, blizzard conditions may make travel to and from ski areas impossible due to road and airport closures. It is wise to consider travel insurance that will eliminate these, along with any of the other risks that can arise, such as lost luggage or lost credit cards, from ruining your dream holiday. It is easy to compare travel insurance coverage and cost online, so consider this a prime prerequisite to your departure.

If You Don't Care to Ski
Consider snowshoeing. It is some of the most fun you can have while standing, and if you can walk, you can snowshoe. Ski areas offer this activity, but Colorado offers hundreds of miles of well-marked trails in close proximity to all the major towns and cities. You can see pristine wilderness and wildlife, encounter quiet and spiritual rejuvenation that must be experienced to be fully appreciated, and feel what the Earth must have been like before the frantic pace of civilization took hold.
Other Times of the Year in Colorado
Spring is just another word for winter in Colorado. You will be well served to avoid the state during the months of March, April and May unless you're looking for spring skiing opportunities. June, July and August can be glorious in the mountains and in the cities. Sunny days, clear skies and a warm but not oppressively hot, dry climate is the norm every day. Colorado averages over 300 days per year of sunshine. September and October can be equally rewarding. Some pundits say that September and October are the reward for putting up with Colorado the rest of the year
Early summer from late May until the end of June is the ideal time to visit the mountains for guided white-water rafting tours. If this is your intention, travel insurance would again be a worthwhile investment in the event that heavy winter snow melt makes the mountain streams too hazardous or low snowfall means that the water will be too placid to offer any sort of exhilaration, or your drop your cell phone overboard.
Other Things to Do In Colorado
Camping, hiking, fishing and hunting are some of the activities for which Colorado is world famous. Golf is very popular here, with an abundance of courses designed by top architects. There is some boating to be had but probably not much to appeal to anyone from the coastal regions of Australia.
Denver is home to four major professional sports franchises. The footy team, the Broncos, is perennially competitive, and if crowds and sports appeal to you, a Sunday afternoon at Mile High Stadium somewhat resembles the atmosphere of an Australian racing carnival. September and October are the best times for this. Tickets can be scarce and expensive, so plan well in advance. The baseball team, the Colorado Rockies, is showing signs of renewed life, but the main attraction is Coors Field. Baseball fans and journalists who travel from city to city while reporting baseball have declared it to be a prime jewel among the stadiums of the Major League. There are no bad seats and good tickets can be purchased for under $30 U.S. If you want to go for a day game, try for seats along the third base line to avoid roasting in the sun. Late July, August and September are prime times for baseball.
The Denver Nuggets NBA basketball team and the Colorado Avalanche hockey team both play in the Pepsi Center in Downtown Denver. The seasons run from about mid-October to late May or longer, depending on how the teams fare. Since both these sports take place indoors, you can go whenever it suits you.
Eating and Drinking in Colorado
Colorado is not known for its restaurants. There are some fine ones to be sure. For really memorable meals, consider the Flagstaff House in Boulder or The Fort in Morrison. Both are in close proximity to Denver and both offer world-class dining. The Brown Palace Hotel in Denver is also excellent. If you would like to try the Fort, you will do well to schedule your visit when you can also take in a concert at Red Rocks Amphitheatre. Top-class music acts play during the summer at this natural outdoor venue that is carved from rock formations that are millions of years old. The acoustics are amazing, and sitting under the stars and the moon while viewing the lights of Denver in the distance is a sublime experience indeed.
Colorado's dining scene is fairly casual. The food is well prepared, reasonably priced and generally served by friendly, competent wait staff. Friday evenings are peak periods when wait times might prove to be an annoyance for any of those restaurants that do not accept reservations.
Surprisingly, decent seafood can be found, but for you Aussies accustomed to hauling fresh shark off the Great Barrier Reef, your expectations should be tempered. Fresh trout pulled from Gold Medal streams is so fresh and firm that it practically swims into your mouth. The lamb does rival yours.
Colorado and especially Denver are both melting pots for every conceivable culture, so good ethnic food is easy to find, particularly Mexican, Asian and Italian.
While the food and dining are passable, the small minority of Australians who appreciate good beer will find some of the best on the planet in Colorado, and that is not hyperbole in any way.
There are the mega-brewers, Anheuser Busch (Budweiser) and Miller-Coors (Miller Lite and Coors), but the locals consider those to be beers-of-last-resort since they have been spoiled by the products of over 1, 000 micro-breweries that depend on the taste and quality of their products rather than multimillion dollar marketing budgets.
Plan a visit to the Northern Colorado city of Fort Collins, an easy journey of about an hour from Denver. Take a free tour and sample the output of New Belgium Brewery. They have their flagship line of year-round brews, along with various seasonal offerings. Not a single one of them is anything less than superb. If you like ales, be sure to try Fat Tire or Abbey. If your taste tend towards IPA styles, Ranger and Rampant will leave you drooling for more.
There are also numerous micro-breweries within walking distance of Downtown Denver. There is no bad beer to be found. A simple Internet search will turn up more breweries than you can possibly visit, but what a marvellous dilemma that presents.
Still More Things You Can Do in Colorado
Less than an hour from Denver are the historic Colorado mining towns of Blackhawk and Central City. There are some opportunities to explore the silver and gold mining history upon which the State of Colorado is founded. These two towns offer many casinos also, and while Colorado is a pale competitor to Australia in terms of gambling opportunities, rest assured that you can lose as much money as you desire or possibly even win some playing slot machines, black jack, poker, roulette and baccarat. If you make this trip during summer and find opera appealing, the Central City Opera Company offers programs in the mid-1800s-built Central City Opera House, often attracting world-renowned artists and conductors.
For something that rivals the offerings of Australia, take a road trip to the Black Canyon of the Gunnison. The scenery is beyond breathtaking. Think of New Zealand and the locations where some of The Lord of the Rings movies were filmed for some notion. There is a suspension bridge spanning a chasm that drops about 1000 m to the bottom of the canyon, where the Gunnison River is a raging torrent.
Plan a visit Rocky Mountain National Park, which is less than 100 km to the north and west of Denver. Many consider this to be one of the top three among the entire national park system of the U.S. You can view and photograph Big Horn Sheep, Elk, Mule Deer and many other species of wildlife. Best of all, most of this can be viewed from the comfort of a car or bus, so even those who are not in top physical condition can enjoy themselves. Carry a warm jacket with you since even during the summer you could encounter temperatures around zero degrees Celsius.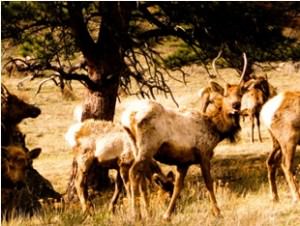 Denver, and the entire state for that matter, has museums and attractions of all kinds. Numismatists might enjoy visiting the Denver Mint, where much U.S. coinage is produced. Plan ahead; because ever since some misguided Middle Easterners thought it would be a good plan to fly jetliners into buildings in the U.S., it is not as easy as it once was to arrange a tour.
If you have small children or will be visiting some, you can immediately achieve hero status by taking them to Elitch Gardens, a major amusement park in central Denver. For a shorter outing, take them to Casa Bonita. This one-of-a-kind Mexican restaurant must be experienced to be appreciated.
Final Thoughts
Colorado is known as the Mile High City because it is exactly one mile above sea level. No one will mind if you refer to it as the One Point Six Kilometre High City, but few will know what you mean. It may take you a day or two to acclimatize to the altitude. This effect is even more pronounced if you go into the mountains where you could find yourself dealing with elevations of over 4, 000 meters. Eat and drink lightly at first, drink lots of water and carry some ibuprofen in the event that you should feel a headache from the lowered oxygen content of the atmosphere coming on. Use sun block liberally. Yes, you Aussies don't lack for sun, but just imagine your sun levels with 1.6 km less atmosphere to protect you. Always dress in layers since 40-degree temperature swings from morning to night are actually commonplace.
Denver-ites and Coloradans are typically pretty friendly to visitors, and they like Australians even better than they do Canadians if such a thing is even conceivable. They are even hospitable towards Texans and Californians, so once they find out you are from Down Under, you will be welcomed with open arms.
About the only real difficulty you might experience is a severe reluctance to go home once you get a taste of all Colourful Colorado has to offer, and you will eagerly seek out an opportunity to come back.