After my last post about my thoughts on North Korea I thought I'd finish my little round up ahead of showing you guys the awesome things to see if you ever do decided to take the plunge and visit the world's least visited country: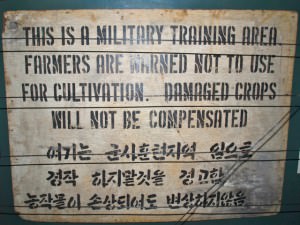 Outside Pyongyang and the countryside:
As soon as you leave Pyongyang it's clear that people are financially much worse off. Their clothes are much more rugged, gone are the quality roads and large buildings. Now the highway is not much more than a rugged single lane road. People's clothes are notably worse and equally colourless. Bicycles have all but replaced the cars you may have seen in Pyongyang and farming is certainly the most prevalent employer. People are still milling around with friends and family and as grim as it may look, I wouldn't go as far to say as they look in any way unhappy.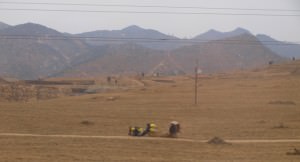 Television, phones and internet:
I was intrigued by how these things were going to work before I arrived, and it didn't fail to let me down. First up, television in North Korea. Each household gets their apartment for free (as soon as you marry), and with that you receive a TV. The TV in North Korea has 2 stations and 2 stations only, both are entirely state run and often involved political broadcasts.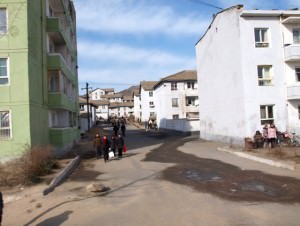 They're not too concerned with free speech or the dissemination of information either. For example, during the football World Cup in South Africa North Korea played Brazil. The lost 2-1 I think, they played really well and were roundly applauded from around the world. This game was shown live on both of North Korea's channels. Next up they played Portugal, they went 3-0 down after about 50 minutes and both channels were interrupted with 'technical difficulties', the football never came back on, they lost 8-1 and there was no mention of the result ever. The next game wasn't even shown.
Phones are a new revelation in North Korea. Effectively only available for the last 4 or 5 years, most people can't afford them but the top 5% of the country can. Foreigners however aren't allowed to have them and our phones are confiscated on arrival, only to be unpackaged when we have left the county.
The internet is all but unavailable anywhere in the country and when it is (in the 2 or 3 4* hotels, it's highly restricted and costs $60 USD per MB). No-one has an email address, no one has ever heard of google, facebook or apple. Quite baffling.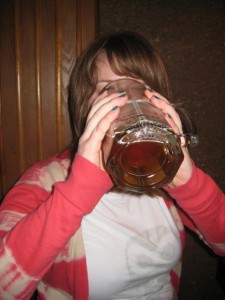 Food and drink:
I've been to South Korea 3 times before, and worked on English camps during two winters so I've been exposed to my fair share of Korean food. The food in North Korea is similar too. Kimchi, Soju, Korean BBQ are all present although it's fair to say I was probably exposed to the best North Korea had to offer as the state run tourist company KITC, through which every visitor must travel, own all the restaurants we're allowed to visit. I'm no fan of Korean food but it was ok. The local beer is great though, and less than $1 a pint.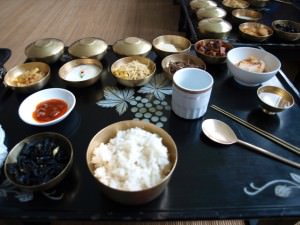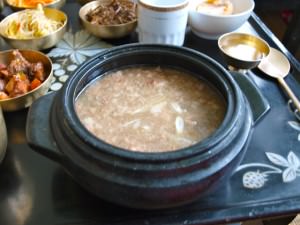 I think that should give you a good understanding of what it's like to go traveling in North Korea and what it's like when you're there. I'll write about the awesome stuff to see there in my next North Korean article. If you have any questions or comments just let me know below. Happy travels!