As you well know from my blog, I love to travel and travel cheap! The more money you save, the longer and further you can go; with that in mind I tend to sort everything out myself on the belief that that's the cheapest way to do and generally speaking that's normally right….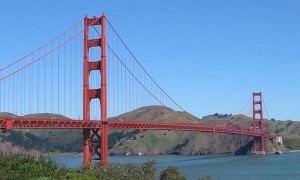 BUT BUT BUT if you hit the internet hard you can definitely find an alternative way to do it, hassle free, cheap and no stress. Depending what you're looking for sorting everything out yourself is not always the best way to go.
I worked in a summer camp in New York one summer (great way to earn money abroad by the way, but that's another post :P) and after finishing work I was ready to see America in all its glory. It was soon obvious that all that glory wasn't going to come cheap! So the bright lights of New York City were first up and what a ride that was but with money dwindling and the rest of the country still to see I was in a bit of a predicament. I wanted to get to the West – Vegas, California, San Fran but flights were crazy prices, accommodation when we get there was going to be pricey and sold out AND on top of that I had to get back to NYC for my bloody return flight. Hmmmmm, time for some internet research…
It goes against all I know to admit – but after searching long and hard in a sweaty internet café in Manhattan, I reckoned the cheapest way for me to do it was to actually use a travel agent online. Their deals including airfare, accommodation etc. were much cheaper (and much more hassle free) than the sort of trip I could have sorted out myself (AND I didn't have to share a dorm room with 20 other people either, which makes a nice change!).
I googled and googled for the best online agent until I stumbled across Liberty Travel, unleashed my credit card and within 5 minutes I was ready to embark on my west coast adventure.
Here's my quick guide to the benefits (for a backpacker) of doing it this way:
1)   PRICE!! It's crazy to see the deals you can get, search the promotions and for a couple of hundred bucks you'll be saying a temporary goodbye to the youth hostels and hello to luxury for a similar price. If you consider the price of accommodation on the west coast not to mention the taxis from the airport to the hotels and back again, all your meals you can suddenly rack up a very hefty bill. If you book direct through these guys you pay one fee, upfront and let them take care of everything else. No taxi fares, no hotel bills – soooo relaxing.
2)   EASE. Seriously, you can sort this stuff out in minutes – literally. Want to visit 3 places? 4 places? 5 places? These guys can sort it out in a heartbeat saving you the hassle. You can sort it all out online or jump into one of their million stores they have dotted all around the US and tailor your trip however you like it although I'd advise to stick with one of their set trips and get the best value from their promotions
3)   EXPERIENCES. They know their stuff! So their trips take you from one amazing place to the next, missing nothing. You know you'll get to see the best stuff to offer without having to unleash your guidebook. A standard worry of mine is to be in a place, stay there for a few days, move on and then meet someone who has been there too but they saw some cool things or did some amazing activity which I missed out on. Worry not, that won't happen here!
4)   FOOD. Think you got a good price? It gets even better when most of your meals are included too, and they are delicious – no macdonald promo burgers until the end of this trip! The food was seriously something special and the full breakfast deserve their own mention.
5)   PEOPLE. Everyone I met, staff and other guests alike, were awesome so no doubt you'll meet some cracking people to share the experiences with.
6)   HIDDENT COSTS!! Very obvious by the complete lack of them! For me this is the icing on the cake, you pay your money upfront and you hardly have to open your wallet again. Almost everything is taken care of – a welcome break from the constant outgoings from my standard backpacking jaunts!
I was away for about 2 weeks and packed soooo much stuff in. San Fran, LA, Yosemite, San Diego – the lot!! The most amazing sights combined with the most amazing service – I can't wait to do it all again on the east coast.
There it is guys, whisper it softly, but you can find great trips at great prices online and what an awesome extension to my backpacking trip it proved to be, have fun and happy travels!!