I used to be a fan of flying. Falling asleep on a plane in one city and waking up in another, halfway around the world. I wanted to get where I was going and get there quickly.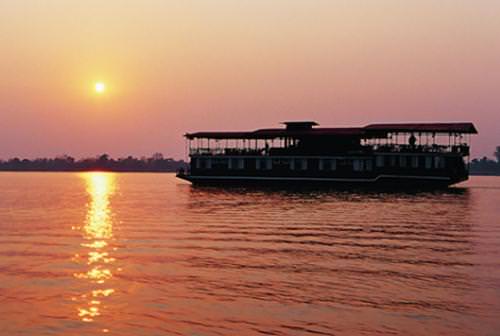 But eventually, waking up with a crick in my neck and one of my legs deep asleep, I realized that, this was not the way I wanted to travel. I became aware of the fact that, with this rushed type of transport, I was missing out on, essentially, that half of the world that I had been soaring over with my eyes closed. It was then that I became interested in traveling by sea.
Sea travel lets me utilize every moment of each trip, and not waste a full travel day in transit watching movies on a plane. I get to be involved in and observant over all of the twists and turns of my vacation from beginning to end. Yes, I see where we take off from and where we land, just as in on a plane, but sea travel also let's me be a part of all the good stuff in between.
I see rivers and oceans and islands and coves. Not to mention the abundance of wildlife that traveling by sea affords. Wherever you go, traveling by sea, you are likely to see a greater variety of wildlife than at any one point inland. The further out to sea you go the bigger the fish get. For example, a cruise to Alaska will be accompanied by a few humpback whale-watching sessions. Spectacular isn't the word. On such a trip you will also view birds of prey such as eagles and a vast array of fish. The experience of being completely surrounded by wildlife is something that can never be had miles up in the air.
Another great thing about traveling by sea is the price. I'm sure it's simple for you to add up the cost differences. When traveling somewhere by plane, you must buy the ticket to get to your destination and then pay for everything else when you finally arrive. When it comes to sea travel and cruises, however, the traveling there payment and the experience costs are one in the same! You end up saving a ton of money if you travel on an all-inclusive cruise ship, as well.
While traveling by plane does seem more convenient in some situations, the adventure of traveling by sea is an experience that truly cannot be rivaled.