Are you travelling to France from Britain on your holidays this summer? It has never been as easy to get across the pond.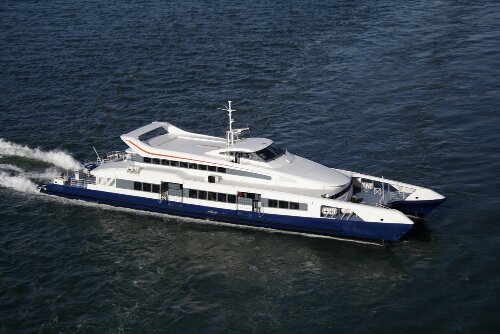 Many people make France their holiday destination each year. Many fly in each year, and then hire a rental car at the airport to get around. Why not take your own car with you, and have a driving holiday instead? One of the best ways to get there in your own car, is via ferry.
If you have never experienced a ferry journey before, then you are in for a surprise. More like a water borne hotel than a boat, modern ferries have it all.
There is entertainment for all the family aboard, with cinemas, shops, bars and restaurants all there to cater to you. Fancy a little shopping? No problem, many ferried come equipped with stores, selling souvenirs and associated items and newsagents, so you can catch up on the latest news, or buy the latest bestseller.
Some ferries will even have games room style entertainment, with auto levelling pool tables (you have to see one of these in action!), slot machines and casino style games.
One of the more popular routes taken each year is from Dover to Calais. So, you could take the DFDS Seaways Ferry from Dover to Calais taking your car with you, enjoying all the entertainment mediums on board, which will leave you in a state of relaxation, starting out your holiday.
Opposed to taking your car, driving to Folkestone, Kent, to the entrance of the tunnel, entering into a massive queue of vehicles to enter the Eurotunnel, and driving the 30 odd miles to France. There likely is not a more stressful you to kick of your holiday, than driving through an underground tunnel!
When you get to France off the ferry, you could be forgiven if you just wanted to stay in Calais alone! Calais has plenty of sights, sounds, wonders and activities for you to do. There is any amount of shops to interest you and the family. Yes, Calais is far more than just a wine pitstop on your way home from your holiday. It may be worth the time to explore this wonderful area, instead of just passing through.
So there you have it. The ferry is a wonderful way to travel and is a far better alternative to using the Eurotunnel to get to your holiday destination.