Turkey is a fantastic country to visit, every time I go back I find more to love about the place. I have been fortunate enough to visit more than 3 times now and I am planning to return early next year. It will always hold a place dear in my heart as I overland back from the Caucasus region, all the way through Turkey from East to West, exploring the best of what it had to offer (and that's a lot!)
Just to get us started then, here are 3 reasons why I think everyone should be planning to visit Turkey for their next holiday. The Turkey Visa, mouth-watering food and stunning sites are what make this country one of my favourites.
EASY VISA
Sometimes when you're visiting a country that you need to a visa to enter it can be a tricky process. This is not the case when you visit Turkey because with the e-visa Turkey the process could not be easier. The e-visa is authorisation from the Turkish government for you to enter via land, sea or air. I love it because you can do it anytime from anywhere with an internet connection – you can apply 24/7, 365 days a year and it costs just £29.95 per person applying. You don't even need a credit card because you're able to pay using Paypal, an option I much prefer when paying online.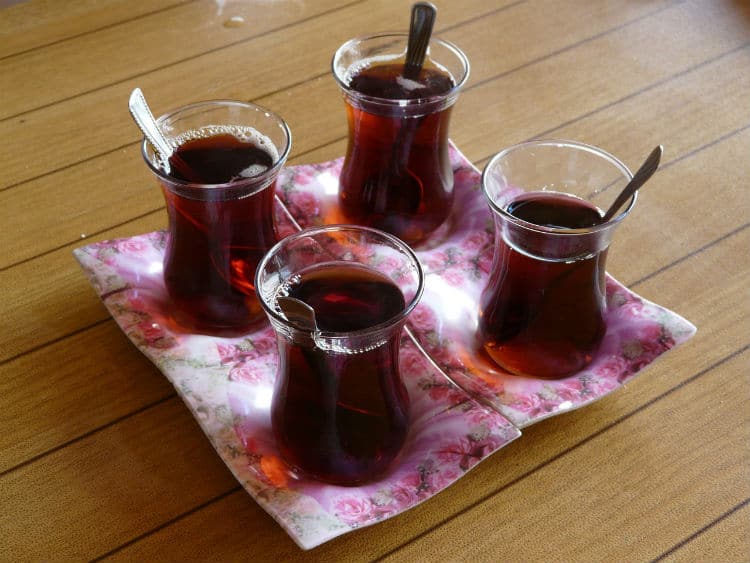 THE FOOD
The first thing I should say is that if you're on a diet, leave that at the airport before you get on the flight because I promise you that you will be missing the Turkish food as soon as you get on the plane home. The kebabs are out of this world, the coffee the best you will ever drink but my guilty pleasure has to be baklava – an incredible desert or snack at anytime of day – please eat as much of this as you can!
ISTANBUL
When a city straddles two different continents, you know you're going to be onto a winner. For me, Istanbul is one of my favourite ever cities (which is why I'm bringing you there next year!). I mentioned the food above but the Baclava in Istanbul needs to be tasted to be believed, as do the Falafel shawarmas. The city itself though is home to some amazing tourist sites. First up is the double whammy of the Hagia Sophia, often referred to as the 8th wonder of the world. If that's not enough to whet your appetite, literally opposite that is the Blue Mosque, one of the most beautiful buildings in the world. Have a coffee at the nearby Seven Sisters rooftop to soak them both up at the same time. Right behind you there is the Bosphorus river.
No trip to Istanbul is complete without taking a sunset cruise down the Bosphorus. The Asian continent calls you from one side as the European continent welcomes you from the other. A truly breathtaking experience. You can take local ferries for as little as $6, or you can rent a private yacht for an hour for about $200. The latter option is a bargain if you're with a handful of friends!
THE OTHER SITES
There's a reason why Cappadocia is on the lips of every traveler at the moment, and that is the bucket-list tickig item of hot air balloons. Hundreds of balloons take-off during a mystic sunrise. Following that, you can drive to Pamukele and feel like a Roman emperor from 1000 years ago, bathing in the natural hot springs. There's also coastal Turkey for the people who want to sit back and do nothing but relax. So from hot air ballooning over Cappadocia, The Ruins of Ani to the hot springs of Pamukele – Turkey has it all. When you're done with all of these mind blowing historic locations you can cool off on a Mediterranean beach sipping on a cocktail. You'd be hard pressed to find a country in the region that offers as much as Turkey does! The best thing is that the sites don't cost a fortune, so you can experience them all even if you're on a tight budget. 
Have you been to Turkey before? If so, I would love to hear all about your experiences, tips and tales. I think it is great when we as a travel community can share our first-hand experiences to help others have a great holiday. Just pop your thoughts in the comment section below, thanks for sharing guys I'm really looking to reading them all!