A bad place to be a vegetarian or veggie would be Argentina, or Spain where beef is an essential part of the food. But fortunately enough for you, veggies around the world, I will talk about a good country to be a vegetarian: Undoubtedly, Italy.
Everybody knows that the typical Italian food is pasta and pizza and they love to flash their abilities to cook it in whatever way. The advantage for veggies in this case is that is very easy not put a piece of meat or fish on a pizza or in a pasta dish. I mean, you just need NOT to add any. And you can be full anyway.
Let's go straight to the matter: I'll recommend you the best three veggie restaurants in Florence –according to my Italian (and veggie) friend who came on an Erasmus exchange year to Barcelona and is a local, where she is currently living at one of her families' apartments in Florence:
Il Veggetariano
This is a curious restaurant, it is self service, so you must know what you expect before going in: do not wait for a waiter to come and offer you a table, just go to the back of the cafe, read the daily menu (varied and abundant) and then order with the man at the desk who will give you a ticket. Then you have to find a spare table. It is quite recommendable to look for it before ordering, unless you like to eat standing up with your tray in your arms. You know what I mean, right? An advice: Don't go mad ordering food, as portions are, let's say, huge, and there is serious risk to explode if you eat a starter, a first dish and a second. For God's sake! Share a starter and choose one dish (risotto and pasta are delicious) and then a desert. You'll have fun, guaranteed. (Via delle Ruote 30r, Firenze. 50129). Fortunately, it is quite in the city centre, so you'll have your Florence apartments not to far to go for a rest if you're too full to walk around.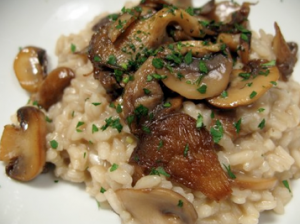 Troponais
This family run restaurant is not a vegetarian, but a vegan restaurant. Curiously enough, the place has always been occupied by veggie restaurants, although from different owners.  Apart from a restaurant, it has a shop where you can buy their products, opened on Wednesday, Thursday and Friday, they also offer takeaway service. Moreover, they serve free tea, which certainly is a nice detail. It's the kind of place one can make turn into your comfort place and go there almost daily. Great desserts, by the way. (Via San Gallo 92r, Firenze. 50125)
Ruth's
It's a good chance to try Jewish food if you haven't yet. This veggie friendly restaurant offers excellent food, despite being placed in one of the ugliest buildings in Florence –just don't pay much attention to this. They serve kind of Arabian style food. Everything is home made and they have non vegan food too. Don't miss the hummus, caponata, tabboule or borek to start and Cous cous, which is their speciality. Also great desserts. Moreover, the bill will not hurt at all.  (Via Luigi Carlo Farini, 2a – 50121 Florence)