Weird and Wonderful Attractions in Florida
Blessed with enviable weather, beautiful beaches and probably the best theme parks in the world, it's no surprise that Florida is one of the most visited locations in the USA. But for those with a taste for the unexpected in their travels, it would be a shame to let the mainstream popularity of the Sunshine State obscure its quirkier side.
In the moments between enjoying what Walt Disney has to offer and sipping cocktails by the pool of your Florida villa, there's enough offbeat destinations to keep even the most ardent novelty seeker entertained. So if you are the sort of person who is drawn to oddities and delights in the bizarre, immerse yourself in everything that's peculiar about Florida with these weird and wonderful attractions.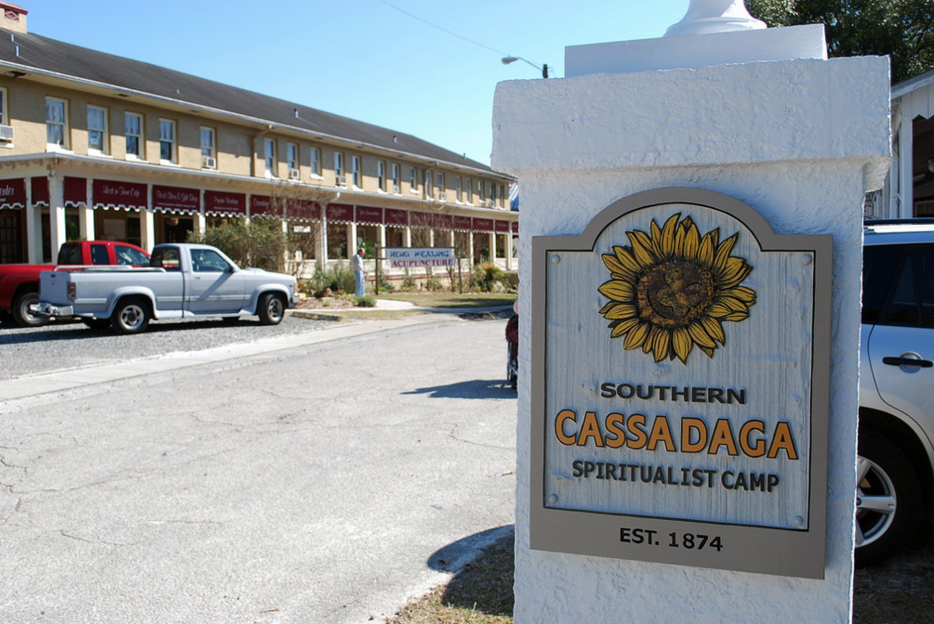 The Psychic Capital of the World
Florida is well known as the home of The Happiest Place on Earth, but did you know it boasts the most psychic place on Earth too? The Spiritualist Camp in Cassadaga was founded in the late 1800s by New Yorker George P. Colby, who was inspired by his Native American spirit guide (whose tribe was presumably not specified) and driven by a desire to create a space for mediums, healers and psychics to practice Spiritualism.
Fast forward a couple of hundred years and Cassadaga is still a haven for psychics and spiritualists – complete with a hotel populated by friendly spirits, quirky ghost road crossings and plenty of opportunities to get your cards read, should you be so inclined. Sceptics and believers alike enjoy the undeniably kitsch atmosphere that defines Cassadaga, and it provides an interesting alternative to a day at the theme park when you want a little downtime.
Location: Volusia County, east-central Florida (around 40 minutes from Orlando by car).
Price: A daytime tour $15 per adult, $7.50 per child 7-12 and free for the under-6s. A night time spirit tour is around 10 dollars extra. Readings are various prices, provided by independent psychics.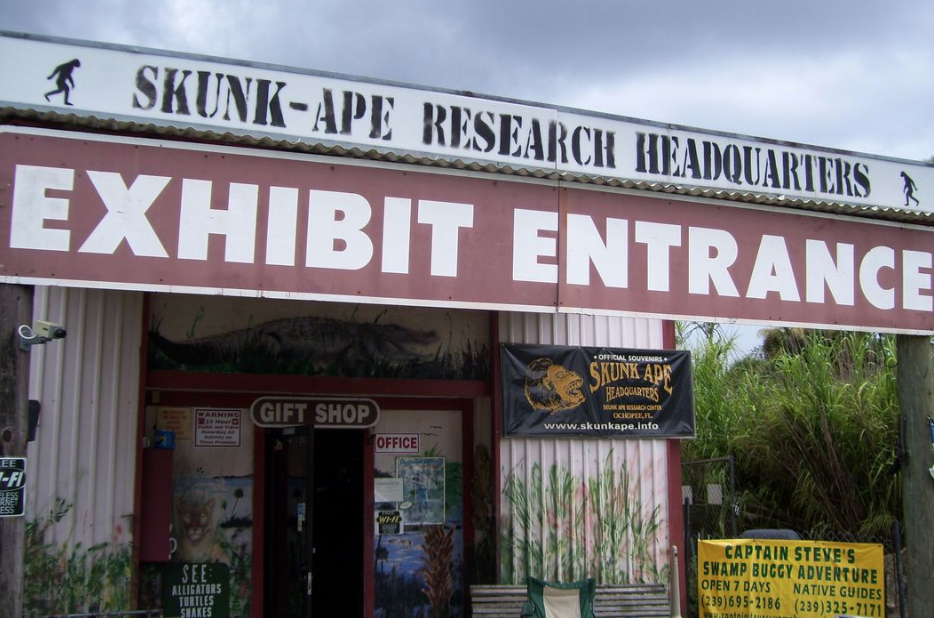 The Skunk Ape Research Headquarters
Ever heard of the Skunk Ape? A smelly hominid who is said to stalk the marshy lands of the Everglades, the Skunk Ape is Florida's answer to Bigfoot – and a band of enthusiasts have been attempting to verify his existence at the The Skunk Ape Research Headquarters since 1997. Providing swamp tours, camping opportunities and even a zoo, there are plenty of reasons to head down to Orchopee to catch a glimpse of Florida's favourite legend – and while you are there, you can also visit the smallest US post office!
Location: Orchopee, South-West Florida, 4 hours drive from Orlando.
Price: Admission is $15 for adults, $8 for kids.
East Martello Fort, Key West
Built by the Union Army during the American Civil War, East Martello Fort was never finished before being abandoned at the close of the conflict. Since then, it's had various uses, but fell into decay after years spent as a Navy training ground during the Second World War. This building has a fascinating history, and was eventually turned into a museum in the 1950s, but the things that most spark the imagination of its visitors are its spooky reputation and most infamous artifact – Robert the Doll.
Robert the Doll is a vintage children's toy whose looks truly are worthy of the most unsettling horror films. While the doll has been credited with a variety of creepy occurrences – from changing expressions to ransacked rooms – this Chucky-like horror isn't East Martello's only macabre feature. The location is also famous for a Navy doctor's attempts to restore a beautiful young woman who died in his care back to life, including his attempts to delay her inevitable deterioration by reconstructing her face with plaster, silk and wax.  
If you are keen on ghost stories, or simply enjoy military history, East Martello Fort is a must-see on any trip to South Florida.
Location: Key West, South Florida (6 hours drive from Orlando).
Price: A Key West ghost tour is around $35, but you can visit the Fort East Martello museum and see Robert the Doll for $12 per adult (children's tickets are $5 and free for the under-6s).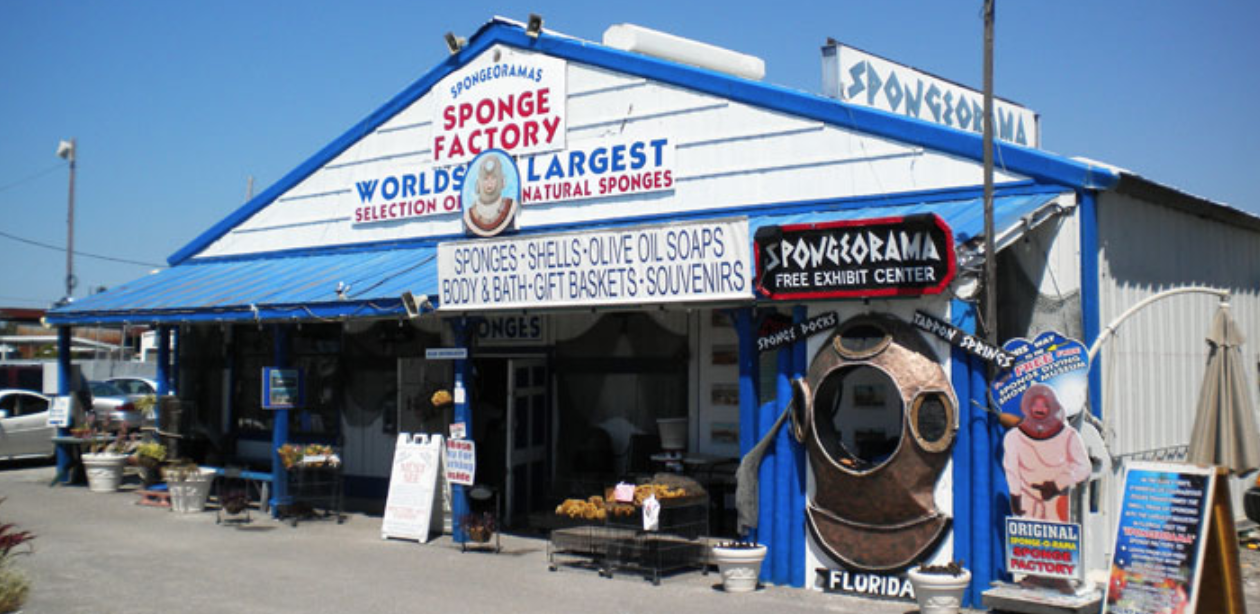 Spongeorama's Sponge Factory
For fans of Spongebob Squarepants, Spongeorama's Sponge Factory offers the chance to learn all about the real thing! Natural sponges are an important industry in Florida, and are intricately tied to the local history. At Tarpon Springs, you can marvel at the largest collection of sponges in the world and enjoy an educational film, all for free – what's not to like?
Location: Tarpon Springs, 2 hours drive from Orlando.
Price: Free
Unique Dining Experiences
While America's chain restaurants have dominated the globe (and with good reason), there are some dining experiences you simply cannot find outside of Florida. In general terms, make sure to try a genuine Floridian Key Lime Pie on your visit, while Apalachicola oysters, kumquats and gator tails are other particularly local delicacies.
For a truly unique dining experience, Florida offers some brilliantly off-the-wall options. World-famous restaurant The Bubble Room is perhaps the most over-decorated eatery in the US, with a year-long Christmas theme and vintage charm – and if the Tripadvisor reviews are anything to go by, the food is pretty good too.
You can griddle your own pancakes at the Old Spanish Sugar Mill Grill, with the very kid-friendly toppings ensuring chocolately faces and happy smiles to start the day. Equally enchanting is Medieval Times, a restaurant which allows you to eat your dinner while enjoying a spot of jousting – perfect for anyone who fancies pretending to be a Dark Age king for the evening. Finally, if you are looking for something authentically quaint and family-run, then the Yoder's Amish restaurant in Sarasota is an experience you'll find difficult to replicate elsewhere.
Locations:
The Bubble Room is on Captiva Island, 4 hours drive from Orlando.
Visit the Old Spanish Sugar Mill Grill at De Leon Springs State Park, 1 hour outside of Orlando.
Medieval Times is half an hour from Orlando in Kissimmee.
Yoder's can be found in Sarasota, 2 hours from Orlando.
Price:
The Bubble Room –  Sandwiches are $10.95 to $16.95. Main meals can be up to $40.95.
Old Spanish Sugar Mill Grill – $7.20 for pancakes and toppings.
Medieval Times – Dinner and a Tournament, Adult: $64.95, Children 12 & under: $36.95.
Yoders – Meals range from $4.50 to $17.50.
This post was written by Top Villas, one of the world's leading luxury holiday villa specialists. We provide Orlando villa rentals for holiday makers looking to enjoy the best of the Sunshine State.