What are the Top 4 Casino resorts in Las Vegas?
They say that Las Vegas is that kind of destination you have to visit at least once in a lifetime. One of the most impressive cities in the world, Las Vegas will take your breath away with all the luxury places and opulence which will surround you. Being one of the most popular destinations for worldwide travelers, the city of Las Vegas is well known for its fancy hotels and places to stay, their fine dining or famous shops, casinos, and gambling.
There are many tourist attractions in Las Vegas you shouldn`t miss, such as the Strip, Paris Hotel and the Eiffel Tower, the Stratosphere Tower or their well-known casinos, such as Bellagio or The Luxor. Las Vegas is mostly famous for its reputation as the world's number one gambling destination with casinos such as The Cosmopolitan, The Encore,  Planet Hollywood and many more.
So here is our recommendation of the top four casinos in Las Vegas:
1. The Bellagio
Opened twenty years ago, in 1998, is probably the definition of luxury for a trip to Las Vegas. The hotel can accommodate its guests in nearly 4,000 rooms and they can enjoy their stay while gambling in an area of 100.000-square-feet at the Bellagio Casino, visiting the Bellagio Conservatory or the Botanical Garden or dining in their fancy Bellagio restaurants.
Maybe there is no better picture to take in Las Vegas than the Bellagio fountains and its amazing shows which are every 30 minutes in the evenings to choreographed music. Travelers around the world are talking about the Bellagio fountains as the best free attraction to visit while you are in Las Vegas.
Another important reason for any traveler to visit the Bellagio Resort is their top end restaurants, the place where you can explore the luxury dining experience and try some goodies from the worldwide cuisine. For example, you shouldn't miss an intimate and fine dining experience at Le Cirque or party all night at Hyde Nightclub. Bellagio is also known to the best place for VIP treatment, it has its own exclusive Chairman's Lounge for private check in and concierge service. Many of the VIPs who visit vegas also play online at VIP Casinos websites, where they can play high stakes roulette and blackjack like they can in real casinos in vegas.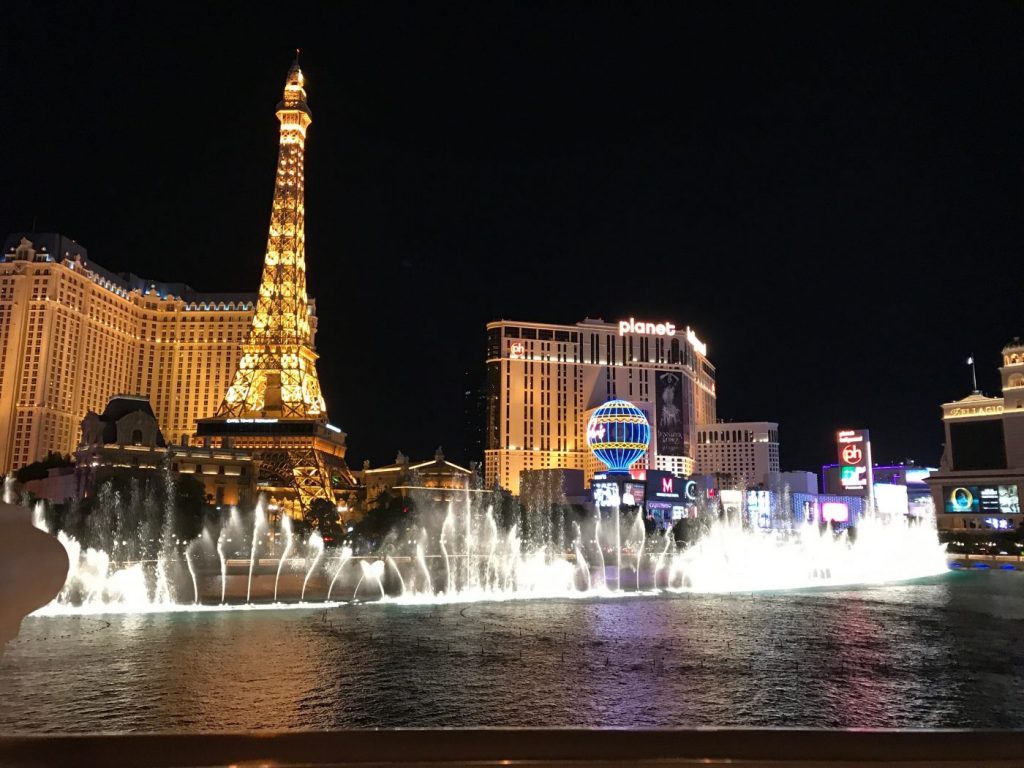 2. Caesars Palace
With a history of over fifty years, Caesars Palace is the definition of opulence, offering its guests a piece of history and culture from the Roman Empire. It has a facility of over 3,500 rooms and suites and is the place where you will find a convention centre of over 300.000-square-feet and also a stadium where they can host some of the greatest concerts and shows in Las Vegas.
Caesars Palace Casino offers a full range of gambling facilities such as craps, roulette blackjack and baccarat. There is also a 4500-square-feet 24-hour poker room and many many other video poker machines or slot machines.
When it comes to restaurants and fine dining tables, this is the place to be, you can treat yourself with some top end food at the Gordon Ramsay`s Pub and Grill, or at Mr. Chow's or even at the Bacchanal Buffet, the place where you will find over 500 dishes each day.
3. MGM Grand
Located on the Las Vegas Strip, MGM Grand is your perfect choice if you are looking for an entertaining trip, with a lot of fun, shopping and, most of all, a nightlife to remember. Opened in 1993, MGM Grand was the largest hotel complex in the world at that time and now is the largest single hotel in the US, with nearly 7,000 rooms and suites. If you are talking with a person who already stayed at the MGM Resort, probably they will tell you to get some comfortable shoes because this place is huge but you can have so much fun that you won't regret it not even for one second.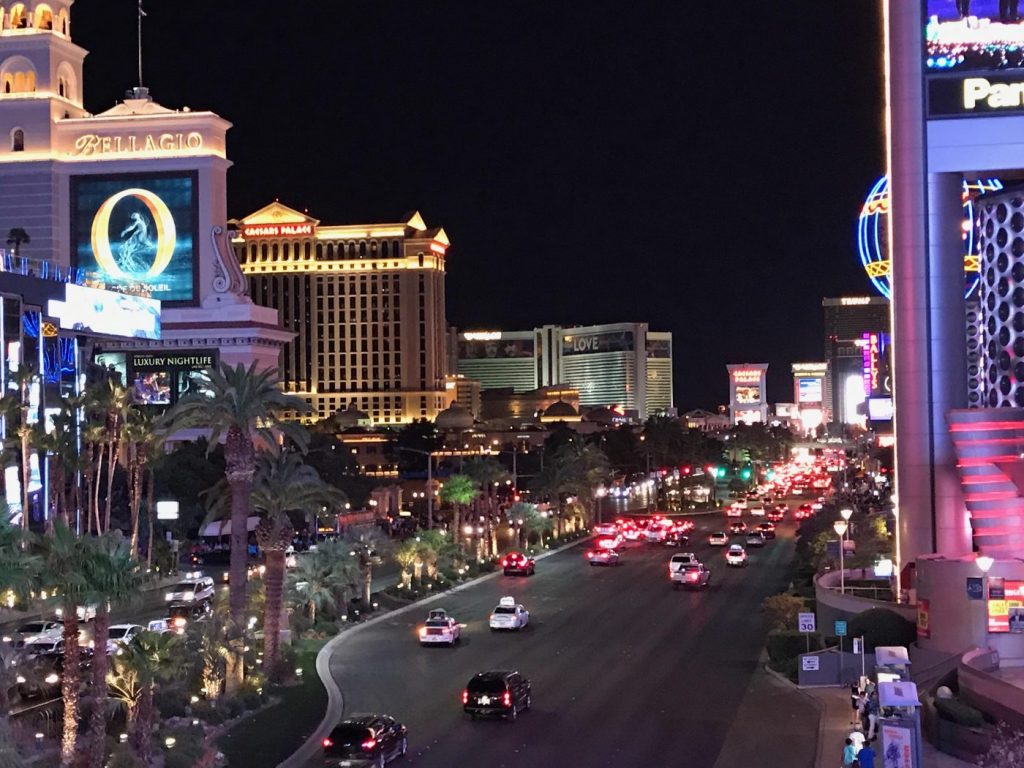 4. The Luxor
Also located on the Las Vegas Strip, this place is well known worldwide because of its unusual shape, reproducing the shape of the Egyptian pyramids. When it first opened, in 1993, this was the tallest building in the Strip. The inspiration for these amazing place comes from the city of Luxor, an ancient city in Egypt. The casino of Luxor will get you in the gambling arena with an outstanding location of over 118.000-square-feet and a variety of slot machines, poker or any other of your favorite games.
We hope this Las Vegas tips post will be your starting point in planning a great trip to Las Vegas. After all, each piece of the Las Vegas streets can make you feel like you are in Wonderland, you can taste the sweetness of a luxury life and is just up to you if you decide to enrich yourself with all the beauties of Las Vegas: the Strip, Bellagio Resort, Cirque du Soleil, Caesar Palace, MHM Grand, Luxor or any of their fancy places and of course, if you want to be more experienced before going in style in the amazing casinos of Las Vegas, you can have a great experience playing online across many great casinos such as VIPSpins.com.