Living in the UK, the idea of taking a holiday here never seemed very exciting and I would always prefer a long weekend away rather than an actual vacation in the country. When the financial crisis hit in 2008 however, I began to change my mind about UK vacations and I decided that I would support the local economy and try out a UK break for the family holiday. As it happens we absolutely loved it and whilst we still go abroad most years, we will always try to squeeze in a UK break and I'd recommend that you do the same. So whether it is a trip to a Cornwall holiday park or a boutique hotel in Edinburgh, here is why I think you should give a UK holiday a try in 2019.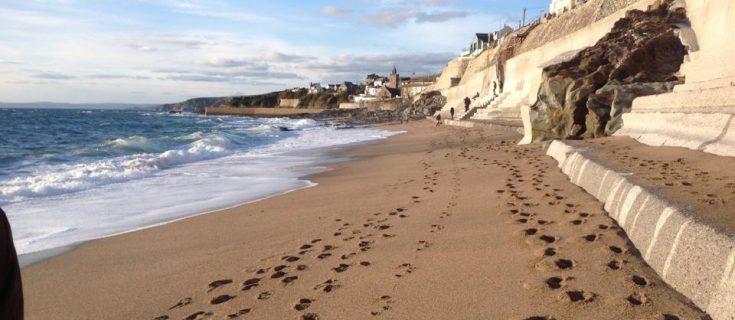 Cheaper 
The UK may not be the cheapest county in the world but because you know your way around, you can make it a cheap holiday. The biggest expense for most vacations is the flights, so you will be saving on that from the outset. Any petrol costs will be far cheaper than flights, especially given that you will only be paying once, yet you can cram more than a few people in the car. 
Exploration 
So few of us have really explored our own country and it is something which I would really urge you all to do. Despite us being just a small country, there is so much diversity to enjoy and so many places to explore, you will be surprised at what you will find. We often go to other countries because it appears more exotic but in reality we have some truly fascinating places here in the British Isles. 
Easier
When you go on vacation in the UK you already speak the lingo, you know which side of the road to drive on and you know where to go for the best food or the nicest drinks. The point here is that traveling on home soil is simply easier than going abroad because you are already aware of all of the customs and the culture. You'd be surprised at just how much easier your holiday becomes when you are surrounded by familiarity. 
Supporting 
Even though the UK does attract a huge amount of tourists each year, the majority of them end up gong to places like London and Edinburgh which means that many holiday hotspots don't get the custom that they need. You can support the British tourism industry by going on a domestic holiday which will help out many individuals who run hotels and restaurants to name just a few. Consider it something of a civic duty to take a vacation here on UK shores. 
Make 2019 the year that you finally take that domestic holiday, and here is a great spot in Cornwall which you could try out. 
Perran Springs Holiday Park
Goonhavern
Truro
Cornwall
TR4 9QG