When you expect just a little more from your holiday than the usual tourist attractions and routine activities, perhaps you should plan to explore some ancient forests, engage in an exhilarating round of golf, or test your skills against the currents in a white water rafting expedition.  All of these exciting possibilities can be your next holiday experience if you try Perthshire and all that it has to offer you and your family.  Whether you want to take a nice hike, cycle through spectacular scenery, or participate in water sports, your holiday dreams can come true in Scotland.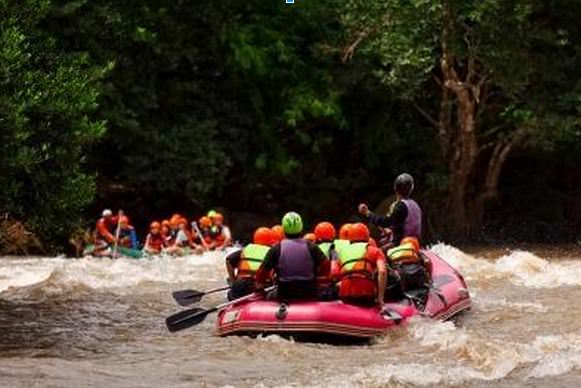 Explore a Little Perthshire History
Once known as the "big country" of Scotland and because of its advantageous location, this area has always been important to Scottish history.  Located on the border between the Highland population and the more subdued lowlanders, Perthshire became a meeting point of varying cultures and peoples with the same dreams and goals of success.  As you explore the historic lessons of this part of Scotland, you'll find a combination of fact, fiction, and tradition; you'll be introduced to intriguing tales only surpassed by the fables created by fiction writers of the period.  Take the time to visit museums and historic buildings and get a real flavour of the culture by dining and interacting with some of the Scottish locals during your holiday.
Engage in Exciting Activities
You'll find a plethora of activities to keep every member of your travelling party engaged on your trip; from mountains, rivers, lochs, and glens there are some of the most breathtaking views in the world available for you to enjoy.  You may want to do some trout or salmon fishing since Scotland boasts some of the finest specimens in the world; get expert assistance in the local tackle shops where you'll find plenty of locals who know just the right spot for you to visit with your fishing gear.  You may prefer to explore some of the smaller towns and quaint villages where you'll find plenty of interesting architecture and great antiques for you to peruse.  If you enjoy fresh mountain air and the challenge of a well-defined trail, perhaps mountain biking would be the activity at the top of your list.
Plan Ahead for Your Accommodation
In order to see and do the things that capture your interest in Scotland, you'll need to plan ahead for your accommodation so that you can use your hotel as a base for the daily adventures in which you want to engage.  Look for a property that is centrally located to the things that you want to do, one that is comfortable, and one that meets your personal preferences for amenities.  There are a number of websites where you can find hotel facilities in Perthshire that are second to none and at very affordable prices.
From ancient forests that will capture the imagination of your children to the superb fishing you'll find in the local rivers and lochs, a holiday in Perthshire is sure to please every member of your family.
Image courtesy of Sura Nualpradid/FreeDigitalPhotos.net