Climbing Mount Everest – Everything You Need to Know from My Experience. Costs, Difficulty Etc
EDIT 2023: I'm currently climbing Everest! I'll update this in June when the expedition is over
I've just confirmed my place to climb Mount Everest in 2023. The highest mountain in the world. I know you guys are going to think I'm crazy, I've just finished rowing the Atlantic and now I'm on to something else. Maybe you're right, but life is so short and we have to make the most of it. And if not now, then when, right? Besides, the expedition is still a whole year from now. That's plenty of time to raise the funds, to get lots of training in, and to get my (our?) heads around the trip of a lifetime.
Not only that, I'm going with THE MOST SUCCESSFUL EVEREST OPERATOR in existence. They have a 100% success rate in their climbers summiting Everest. 100%!!! Madness. So, without doubt, I'm going with those guys.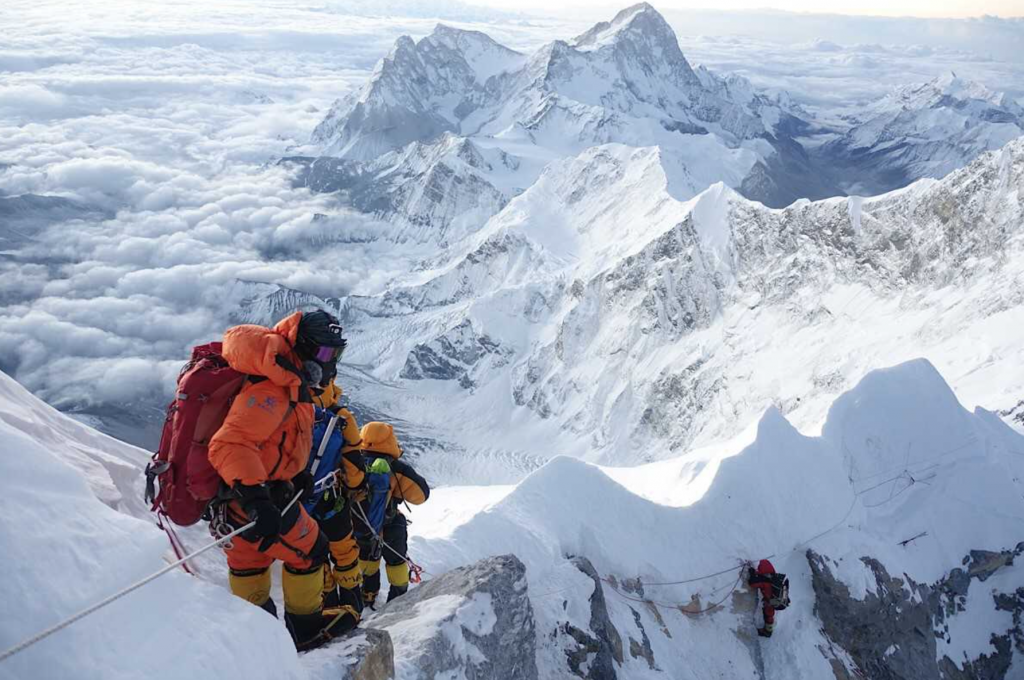 Anyone can do it, we just have to truly commit:
I've used my blog for years to hopefully show you guys that anything is possible once you truly commit to it. A skinny-fat irish guy doing cool things should be proof enough!
You don't need to come from a rich background or have a private education to chase even your biggest dreams. As many of you know, I come from a single-mother family in Ireland, we were on welfare for over a decade of my life. And growing up, seeing people climb Mount Everest, it was always posh, rich people. Sure it was inspiring, but I can't relate to those guys. No longer. If they can do it, so can we. And we will. In April 2023. Now anyone wanna join me and my friends?!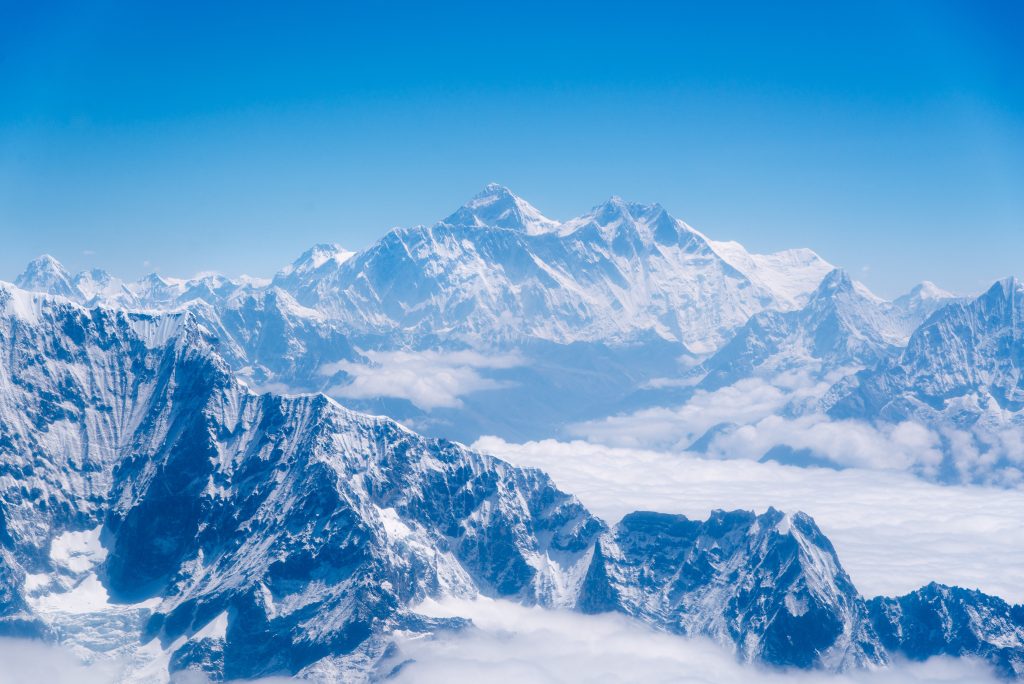 Why climb Everest in 2023?
There are 3 main reasons why I've chosen April and May 2023 to summit Everest.
If not now, then when? This one screams loudest. I've talked about climbing Everest for years, a decade even. As have many people I know, many people I follow online too. But, like me, they didn't commit to when. Did I mean it? Have I been too scared? Scared of the danger, scared of the Khumbu icefall, scared of the finances. Well enough is enough. I have to make it happen. And the only way to do that is to pin my colours to the mast and be accountable. Enough talk. I'm doing it. I've signed up. Let's do this.
Plenty of time to raise the money. Climbing mountains is expensive. Having paid for 5 of the Seven Summits already (Aconcagua twice! Once failed, once succeeded). The last 2, Vinson in Antarctica and Everest are the most expensive of the lot. That means I need time to fundraise both through personal savings and hopefully some sponsors.
Time to get physically ready. I try to stay fit through the year, but Everest is different. I want to be in the best shape of my life. Having a date 22 months in the future means I can focus on exactly the type of training I need, and work towards that. No last-minute rushes like I normally have to do (like my Malaysia to Myanmar cycle, my 200km ultra Chiang Mai to Chiang Rai, the Marathon Des Sables, or the North Pole Marathon). It also gives me (and anyone who wants to join me!) a chance to climb a couple of other (cheaper!) mountains to get ready.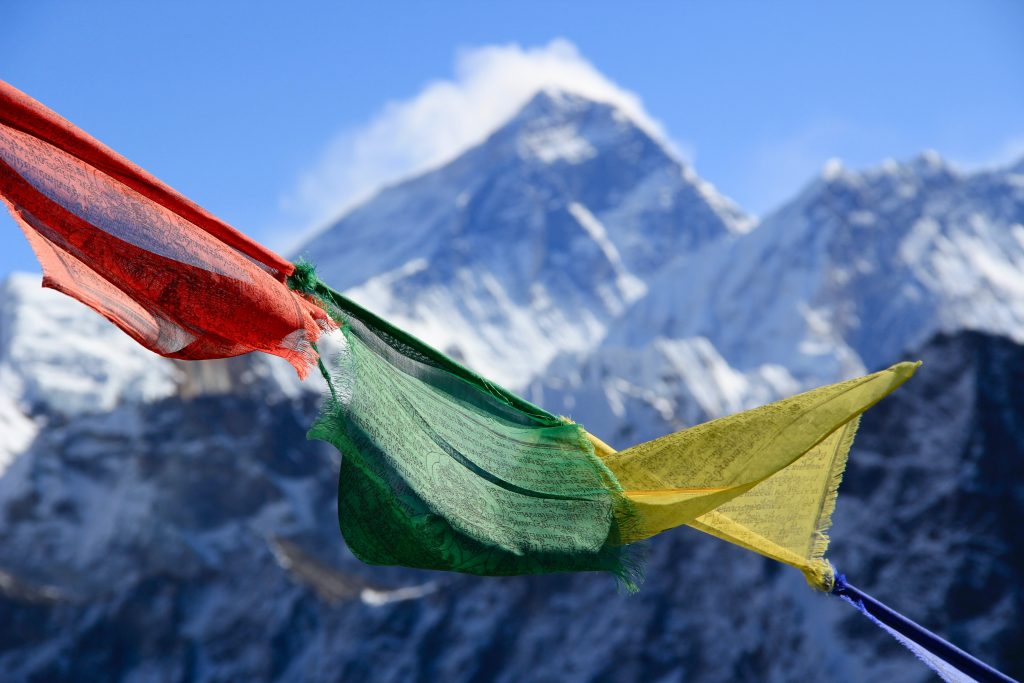 Which Company Are You Climbing With?
The million-dollar question. Or rather the £50,000 question. I've used a few different companies to help me climb mountains over the last few years. I particularly love Elbrus Tours who helped me climb both Mount Elbrus in Russia (Europe's highest mountain) and Aconcagua in Argentina. I used a great company for my Mont Blanc climb in France too. And I've got a 3rd company I'm booked with Denali next year too. All great. But Everest? Everest is different.
For a start, it's super expensive. This means I pretty much can't afford to fail. I will be building a new family life in Thailand, so to fail Everest and then to drop another big chunk of cash isn't viable for me. I have to succeed.
So the main driver for me is the likelihood to summit on my first try. Of course, with the weather etc, nothing is guaranteed. But I can control the controllables. That means choosing the company with THE highest success rate in summiting Everest. In fact, the guys I'm choosing have the most highest success rate with summiting everest EVER.
Equally then I'd rather spend an extra $10k or so with a 'better' operator that increases my chances of summiting. Than cut corners, find a cheaper operator, and then fail! Only to have to pay again. Suddenly the 'cheaper' operator isn't so cheap when you have to go back the following year to try again (and pay again!).
With all that in mind, I've been researching Everest guides and companies for the last few years. And pre-Covid I was chatting to many of them. Working out the best fit for me. I finally, FINALLY, found a relatively small operator. Run by the mountaineer himself actually. Lukas Furtenbach started a small operation called Furtenbach Adventures. The thing to note about Furtenbach Adventures?
100% SUCCESS RATE ON BOTH TIBET AND NEPAL SIDE OVER THE LAST 3 YEARS
Once I saw that, the price was secondary. So yeah, I then spoke to Lukas on the phone and had originally planned for 2022. Then COVID, other trips delayed etc and finally we are here with 2023 booked!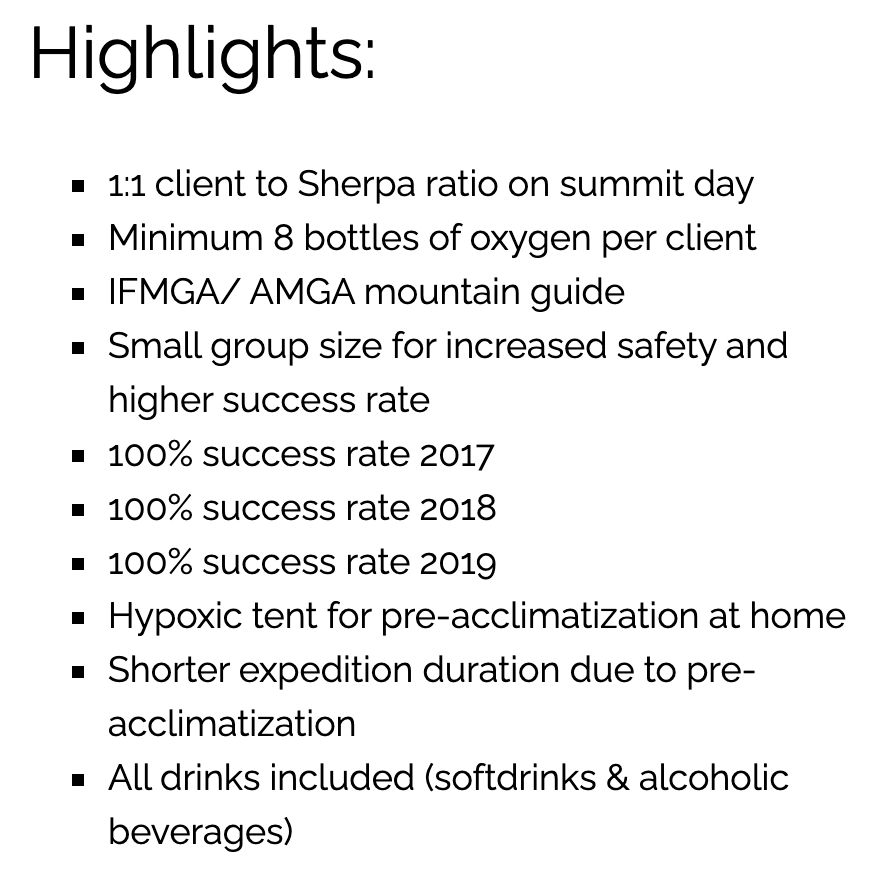 Why Did You Choose Furtenbach Adventures
I was originally going to go with 2 of the biggest companies (I won't mention their names, but they're famous!). And spoke to them both. But in the end, I decided not to because I felt their groups were too big, and also that they were cost-cutting to make themselves more available to the mass market. I prefer to pay a little more, and know that my chances to summit are higher. Also, I want a small group and a group that has been analysed one by one to make sure we are all ok to attempt it.
Then, like I said above, I discovered their 100% success rate, and I was done. After reading all the furtenbach adventures reviews, Furtenbach Adventures it is!
And then there is there hypoxic pre-acclimatization. The reason these guys have such a high success rate is that their expeditions are shorter, and you pre-acclimatise so you're ready for the high altitudes, where other operators aren't. Once signed up, a few weeks before the expedition, you get a special tent to sleep in at your home. That trains your body to work 'normally' with less oxygen. It means that you can spend less time on the mountain, reducing the chances of getting sick or anything going wrong AND you can perform better/fitter/stronger to get you to the summit. AMAZING!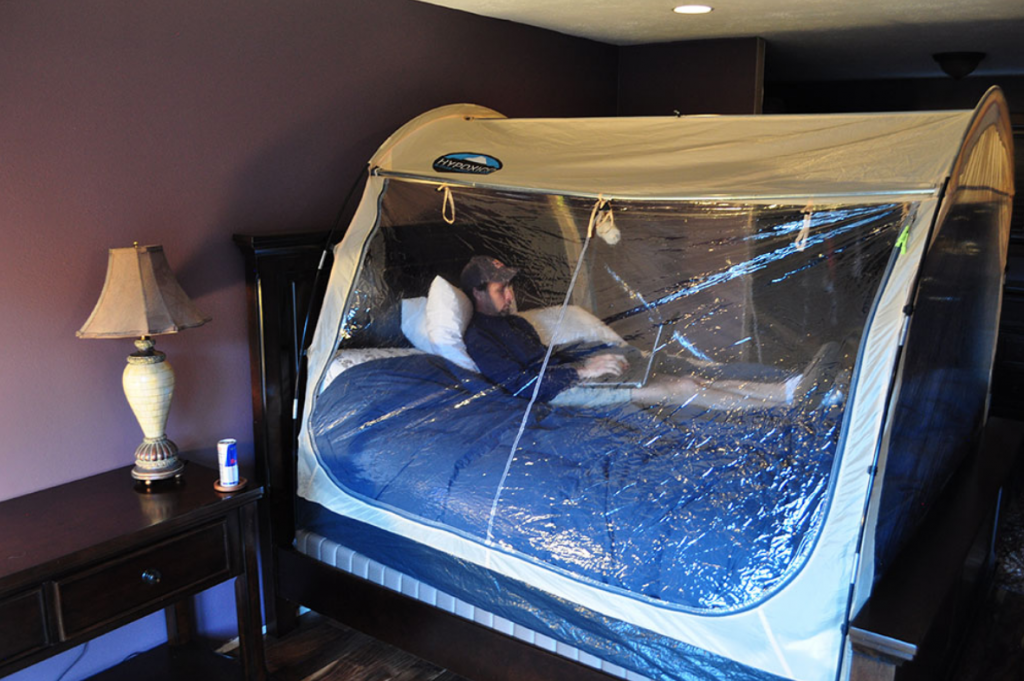 For the record, after reading furtenbach adventures reviews, THIS IS THE EXPEDITION I'VE SIGNED UP FOR:
What's climbing Mount Everest Like!?
Good question! I haven't done it yet, but I have read every book, seen every documentary, and watched every movie! And if you've been following me recently on instagram.com/onestep4ward you'll know I've spent quite a bit of time on mountains over the last 2 or 3 years. So what is it like?
Well, reaching the highest point on the planet isn't easy, we can all guess that. Normally it takes about 2 months from start to finish. However, with Furtenbach Adventures, because they use that amazing hypoxic pre-acclimatization at home, they do the whole thing in about 5 or 6 weeks.
Mount Everest sits on the border between Nepal and Tibet, and because of that, you can climb from either side. Both have their pros and cons, but I'll be climbing from the Tibet side. I'll explain why below.
On both sides, you set up 'home' at basecamp. This is actually pretty comfortable, and we'll be spending most of our time here. From there, you shuttle up and down the mountain. Getting use to higher and higher altitudes, camping higher, returning to base camp. Recover. And go again. This time higher, camp again at a higher camp. And return to base camp to recover. Until finally, you wait for the weather window and you go for the summit. It gives me goosebumps even writing that. Wow. From high camp 3 and 4, we'll be using oxygen to help us function at such high altitudes. With the schedule of my expedition, we actually have 2 attempts at the summit factored in, which is a huge thing for me, and again why the success rate is so high with these guys.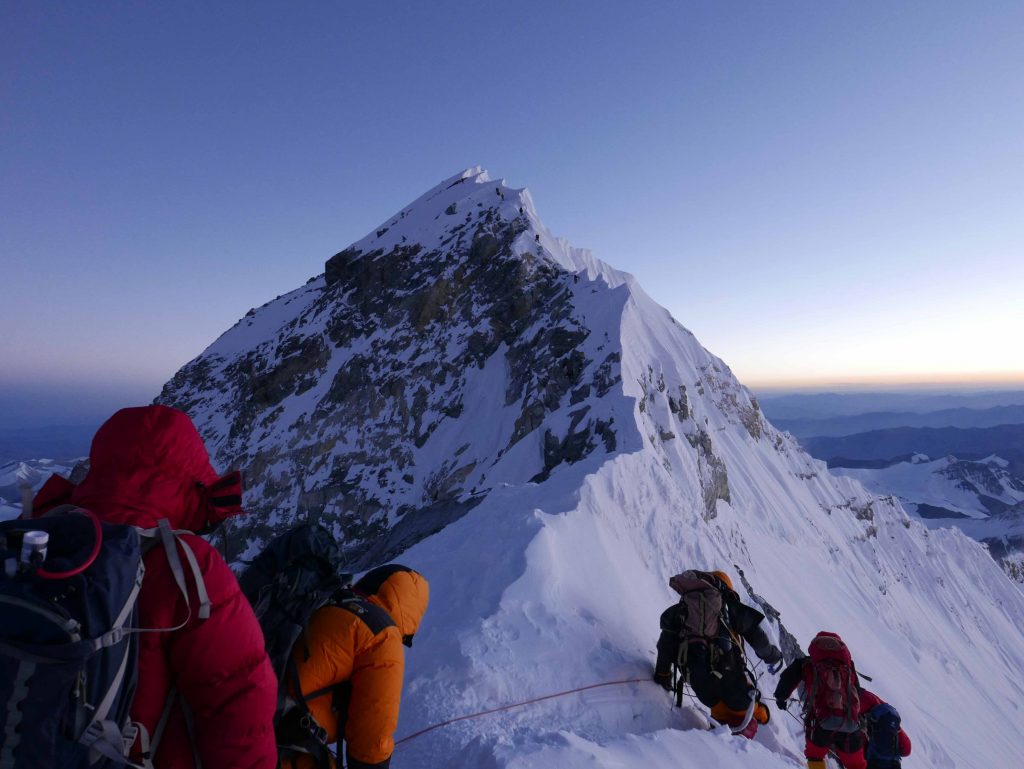 Climb Everest From Tibet Side or Nepal Side?
Traditionally, most people climb from the Nepal Side. It's where Tenzing Norgay and Edmund Hillary first summited Everest, and where the famous 'Everest Base Camp' trek brings you to the bottom of the mountain. I always assumed I'd climb from this side, to be honest. To be honest, I knew nothing about any other options!
I spoke to Lukas and he strongly recommended I go from the Tibet side. Why?
The north side (Tibet) is objectively the safer ascent route, with a lower death rate (a bonus of course).
The last camp is higher (8300m) resulting in a shorter summit stage. The toughest bit, therefore, is slightly easier.
A more comfortable and luxurious basecamp due to road access. This is MASSIVE, as it's where we'll spend most of our time during the expedition. To be comfortable, online, chill etc there will mean morale and physical health will be at peak condition ready to summit.
NO KHUMBU ICEFALL! If you know anything about summiting Everest, one of the worst parts is the constant back and forth through the deadly Khumbu Ice fall. Right after basecamp, you have to go through an ice area full of avalanches and crevasses. Most expeditions require you to go back and forth up to 6 times. Crazy. Going from the North side means you avoid this altogether.
Let's not get too carried away though. It's still super difficult. And from Tibet, it's slightly more technical with more cliffs, and so the descent can be a touch trickier too. But, all weighed up, the team at Furtenbach think my chances to summit successfully and safely are higher from the Tibet side, so Tibet side it is.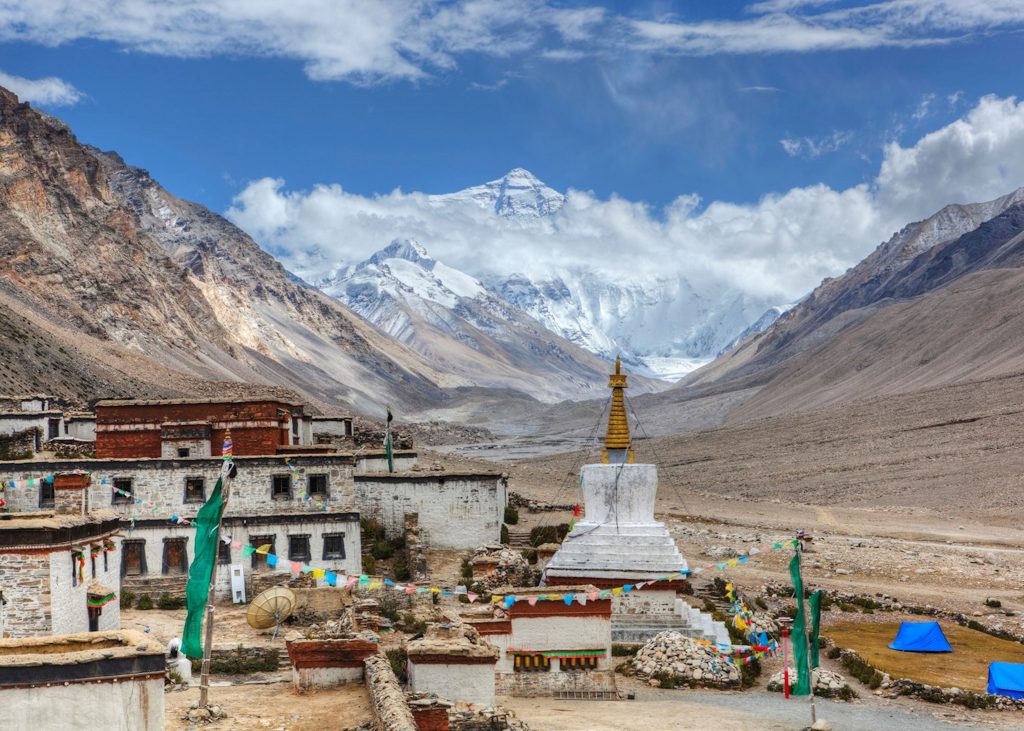 Can Anyone Join The Expedition?
Within reason, yes.
The beauty of the climb being almost 2 years away is that pretty much everyone has time to get the experience and fitness they need to climb Everest. If you're keen, drop me an email and we can chat about whether you can do it or not. I'll be climbing a couple of mountains in 2022 that should cover you 'experience-wise' too, so you could also join those to get yourself ready.
Everest isn't a technical climb. But equally, it can't be your first mountain! You still need to know a bit about mountains, and how your body reacts at altitude, and about which gear and equipment is best. But 2 years is enough time to get all that sorted.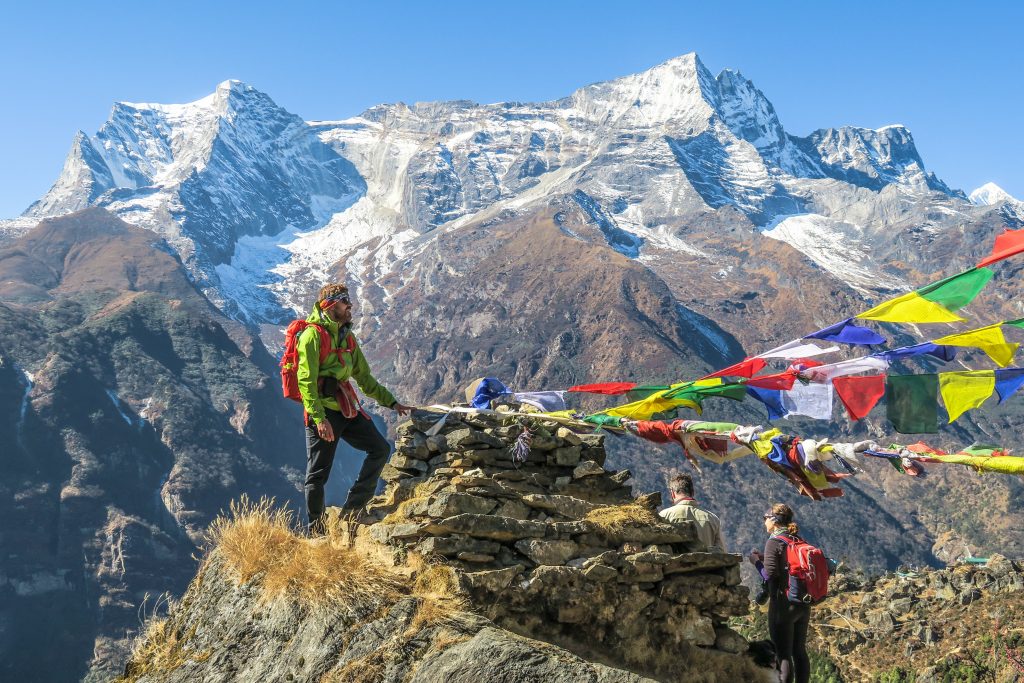 FAQs about Climbing Everest 2023 with me!
How much does it cost to climb Everest?
It ranges from $30,000USD to over $100,000USD. It's pricey, no doubt about that. But then again, it is the highest mountain on earth!
For the expedition that I'm going on it's €60,900 (£52,500GBP / $74,400USD).
How long does it take?
Normally 2 months, for my expedition it's April 13th to May 24. So that's 42 days.
How hard is it?
It's not easy, that's for sure. The death rate for Everest is 1-3% BUT that number is much lower if we look just at the last 10 years with better gear, health & safety etc. But, for me at least, one should be in the best shape of their life when taking on the world's highest peak. Let's do it!
Do I need experience?
It categorically cannot be your first mountain (and in fact, they won't take you if it is!). I'd recommend having climbed AT LEAST 2 or 3 mountains first. A good way to do it would be an easy one, like a Kilimanjaro (I'm going in November if you want to do it!), then either Elbrus or Mont Blanc (both quite cheap) and then Aconcagua or Denali. That should get you ready.
Can I die?
Yes, but highly unlikely with modern conditions.
What Equipment Do I need to Climb Everest?
Quite a lot of clothing, not so much hard-core 'climbing' gear. I'll publish a full packing list in the coming months, but for example, I don't have that much stuff and yet the only thing I need that I don't have is the full summit suit (The big puffy onesie). The rest is just normal hard-core outdoor gear for sub-0 temperatures.
The company I'm going with can also help with the gear of course (either to rent or buy).
What Is the Success Rate of Climbing Everest?!
About 50% (bear in mind most people climbing it are beasts though).
I've seen it cheaper with another company, should I go with them?
For me, I wouldn't. I guess it comes down to your own level. If you're a hardcore mountaineer, you can get your permit and gear for $15k or so and go. But for me, I want a expert guide. 1-1 sherpa for summit. Oxygen at high camp AND the highest chance to summit imaginable. For me, that comes through the expedition I've chosen. It's personal preference at the end of the day.
I heard it's easy these days and anyone can pay and climb it?
Nonsense. Absolute nonsense. We all saw the photo a couple of years ago of people 'queuing to get to the summit of Everest. That was a perfect storm. The weather window (the time when you can try to summit) had closed so narrow that pretty much the entire mountain had to summit on the same day, causing a line of people. Rest assured, anyone who has made it to 8,000m+ is a beast. One who has sacrificed so much to be there. Training, finances, risk of death. Watching people sit at home and criticizing is nothing short of hating. People who didn't have the courage to chase their dreams, so now carry schadenfreude for those that do. Don't be them.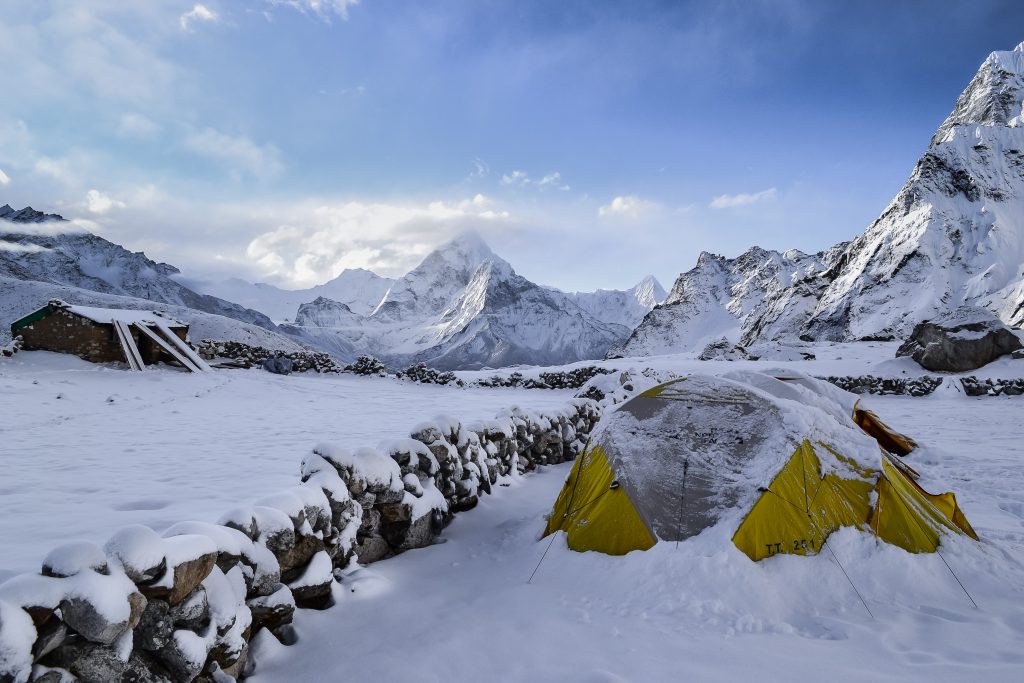 HOW TO JOIN MY FURTENBACH ADVENTURES EXPEDITION
Firstly, think long and hard. It's expensive, it's difficult, it's cold. You have to train for at least 6 months beforehand, and if you haven't already, you'll have to climb a couple of mountains in the next 22 months to get yourself ready.
If you're serious, then email me! Let's do it! I have 2 friends already who are pretty set on it (looking at you Bryan and Anthony!), and you guys are welcome to join too.
Anyone who joins me on our Everest 2023 expedition, can book with the same guys here: https://www.furtenbachadventures.com/en/book-now/?id=3023&buchungscode=EVERN23
Just state under "Remarks" that you wanna join our group on the expedition by writing "OneStep4Ward" or similar.
Payment
Deposit Payment is made due upon receipt of the invoice and is of 20% of the total price (12,180Euro). Then we all must pay the rest of the balance 20 days prior to departure (in March 2023). Thankfully, that's a long way away!
Visas
Pretty simple. Even though I'm climbing from the Tibet side, I'll be starting in Kathamndu. The Nepali is visa on arrival for most nationalities, then the Tibet & China stuff is taken care of by the company
After that?
Starting around January 2023 all team members will receive regular "Team info emails" on the organization progress and on further steps to take for preparation. It is recommended to do a pre-acclimatization in a hypoxic tent for 4 weeks before start of the expedition, which is not absolutely necessary, but recommended, as we witness higher fitness level after doing so.
Depending on where the team members live and if it's possible to ship or rent a hypoxic system in the country, we will organize that (EU and USA can usually easily be organized; for other countries it's more difficult). But that will be taken care of in the final phase of preparation in 2023 as well. LET'S DO IT!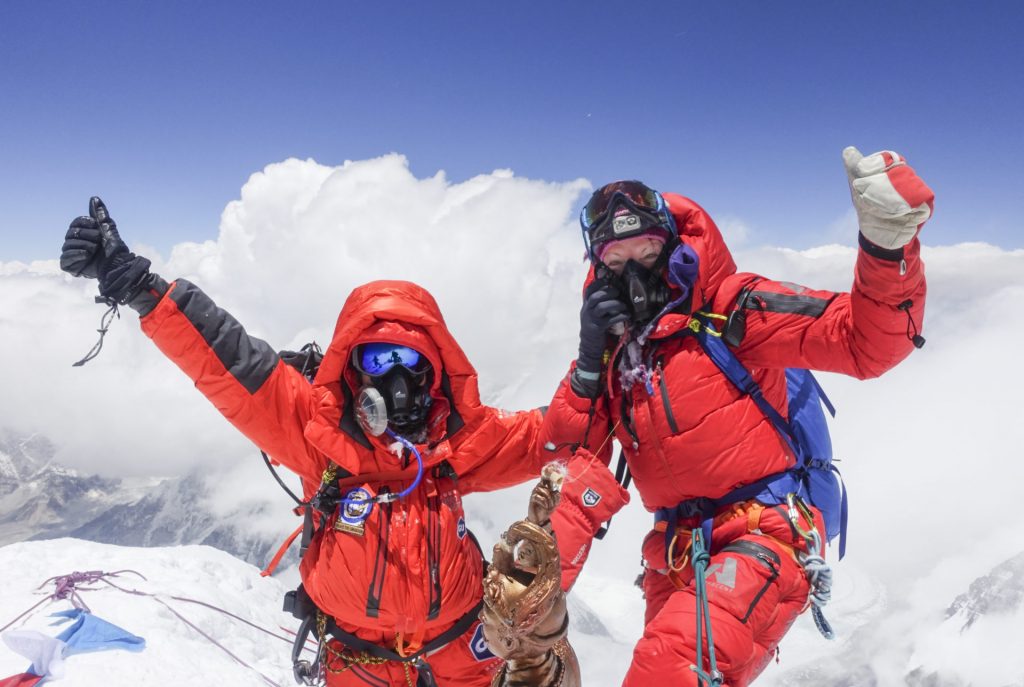 Remember, never travel without travel insurance! And never overpay for travel insurance!
I use HeyMondo. You get INSTANT quotes. Super cheap, they actually pay out, AND they cover almost everywhere, where most insurance companies don't (even places like Central African Republic etc!). You can sign-up here. PS You even get 5% off if you use MY LINK! You can even sign up if you're already overseas and traveling, pretty cool.
Also, if you want to start a blog...I CAN HELP YOU!
Also, if you want to start a blog, and start to change your life, I'd love to help you! Email me on johnny@onestep4ward.com. In the meantime, check out my super easy blog post on how to start a travel blog in under 30 minutes, here! And if you just want to get cracking, use BlueHost at a discount, through me.
Also, (if you're like me, and awful with tech-stuff) email me and my team can get a blog up and running for you, designed and everything, for $699 - email johnny@onestep4ward.com to get started.
Do you work remotely? Are you a digital nomad/blogger etc? You need to be insured too.
I use SafetyWing for my digital nomad insurance. It covers me while I live overseas. It's just $10 a week, and it's amazing! No upfront fees, you just pay week by week, and you can sign up just for a week if you want, then switch it off and on whenever. You can read my review here, and you can sign-up here!