SHORT VERSION:
Left Ireland in 2006 broke, taught English in Thailand and Korea, travel A LOT, worked in Australia, started my blog, monetized, started more blogs, made $1m+ from my laptop, visiting every country in the world….
LONG VERSION:
Hey guys, my name is Johnny Ward, a normal Generation Y, Irish guy who just knew that there was more to life than a 40+ hour work week, a bland social calendar and a 2 week break in the sun each year.  Now I work 10-20 hour weeks from my laptop anywhere on the planet, whilst on a full-time journey to travel to every country in the world – (check out my progress here). I'm a huge advocate of lifestyle design, so I've redesigned my lifestyle to allow me to follow my dreams, now I'm hoping I can help you follow yours…
When people hear my story they often quickly assume I'm just another white guy from a rich family, traveling around on daddy's credit card. This couldn't be further from the truth. I grew up poor, taught English in Asia so I had the means to travel. Then I started my blog, and starting my travel blog completely transformed my life. It has allowed me to live like this, from being a broke English teacher  in Chiang Mai, Thailand making $650 per month, to making over $1million USD from blogging, and buying multiple properties in London and Bangkok, now I'm free. I honestly, truly believe EVERYONE needs to have a personal blog, and anyone can make money blogging, travel the world and inspire others. There's enough space online for all of us! If you want to know how to start a travel blog of your very own, and do the same thing as me, check out how to do that here.
NOTE: If you wanna read about how I made $1,000,000 dollars online in 3 years BLOGGING, I wrote about it here.
And if you want to see some of the media stories by CNN, BBC, Forbes etc, you can check out my media page here:) 
MY BACKGROUND:
I don't come from a rich family, quite the opposite in fact. Born in Galway, Republic of Ireland, due to a pretty heavy family situation we fled to the County Down, Northern Ireland where I grew up in a single-mother-family with my sister. I lived in Ireland for 18 years, for the first 13 years we were on welfare payments, no car, no central heating, no holidays but I was happy and to this day I have a great relationship with my mum and my sister. At 18 I moved to England for 4 years of university to graduate with a degree in International Economics, which as a budding entrepreneur, I'd soon find entirely redundant. I loved my childhood, and I love Ireland but I always dreamt of the open road. I wanted to make my mark on the world. People don't dream of being average, so as soon as I was free, I was gone. My last university exam was on a Thursday at 3pm, by 9am on Friday morning, I was gone. One way ticket to New York City to work
MY TRAVELS:
Having no trust fund or anything similar, there was no way I could just 'travel' indefinitely either before or after university, so the whole 'gap year' thing wasn't possible for me. My solution was to head to the USA to work on summer camps. Working with disadvantaged kids in upstate New York was an amazing experience, and traveling around the USA, I felt like finally I was living the dream. But soon I was broke again, a quick return to Ireland where I signed up for 'Medical Research' where I was locked in hospital for five weeks while they tested experimental drugs on me, with that money I was off with a one-way ticket to Chiang Mai, Thailand to study my CELTA TEFL and teach English. That was the first step to changing my life.
So I taught English in Asia, saved, traveled, ran out of money, back to teaching, saving, travel. Rinse. Repeat. I managed to travel for around 2 years throughout Asia on a budget around $10-$15  a day, but soon my bank account was empty once more. English camps in South Korea helped extend my travels, but I was 26 years old, starting to worry about my future, and with online business dreams rumbling around my brain, I headed to Australia to work and save. OneStep4Ward.com was born during those 12 months of lost hours spent in an office. Never again. Life wasn't meant to be lived in an office, working 5/7 days, asking bosses for permission to go on holiday. No thanks. So I booked a one-way ticket to Zimbabwe, Africa and took blogging more seriously now more than 190 countries later I don't need to 'work' for anyone anymore. As soon as I started making money online from blogging, then I decided to visit every country in the world, and it's been the most amazing journey imaginable.
MY ETHOS:
If you're not happy, a good salary isn't progress, it's financial prison. Life is meant to be lived, not sold to the highest bidder. Social conformity, the media, our education systems dictate that we should go to school, go to uni, go to a city, work in an office, save for a retirement that we'll be too old to enjoy. Personally, I don't want to do that. Not one bit. I want to live now, today so I make sure I do exactly that. Every single day.
MY LIFE NOW:
Now I'm free. I work from my laptop, base myself in Thailand and travel the world. After starting my blog I soon learned how to monetize blogs, founded my digital media company Step4WardMedia.com, started my charity, created an education start up in Hong Kong,  started a small dentist marketing agency, and made some big money pretty fast, the vast majority of it from blogging, and now I'm as free as I could have ever dreamt and I love it. Now I try to tell people they can live their own lives, on their own terms, but with so many frauds on the internet people are wary of a young guy telling them that it's possible. But it is, I promise!
I have hugely limited technical abilities at all (signing in and out of facebook can prove too stressful for me). I outsource everything, I manage my amazing staff from my laptop and I travel the world indefinitely. When I get too tired of traveling, I go back to my 'home' in Bangkok, Thailand where I bought an apartment (in cash). Each year I spend around nine or ten months travelling around the world and two or three months in Thailand. Thailand's in my heart, I love going back, throwing my dusty backpack on the floor and kicking back, getting healthy, building my businesses and pretending to be a normal person! But Traveling's got me now though, I'm lucky if I make it a month before wanderlust kicks in, and then I'm off again.
How can you afford to travel so much?
The question I get asked more than any other. I understand it seems crazy that this average Irish blogger guy can travel the world, anywhere he wants, in gorgeous hotels all year round. But it's the truth. The  basic answer to this question is, I started my travel blog, started making around $7,000 per month from that site, so I started a few more blogs, and hired a couple of writers, before long I was making $50,000 per month. I invest my money, mostly in property, and I'm careful with my revenue. That's it. You want to do it too? It's so so possible, and not even that difficult, the first stop is starting your own blog. From there, you cann learn the ropes.
Have you really visited EVERY country in the world? What about North Korea, Somalia etc?
Yes, all of them! Well almost, I'm currently on 194/197 countries with Saudi Arabia, Yemen and Norway still to come (Why Norway? Because I'm 'saving' it as a nice country to finish with, celebrate with family, friends and follwers, and I can't really do that in Yemen!!). So in terms of North Korea, Somalia, Afghanistan etc, yes I honestly have been to them all!
But, there are so many blogs, can mine be successful?!
Yes! Absolutely yes. Write from your heart, write about subjects you're passionate about. You don't have to travel full time to be a travel blogger to make money from blogging, you can blog about your holidays, about your home area, you don't even need to blog about travel – fitness, family, food, any topic you want. And yes, there are a lot of blogs, but most people quit within a year, whereas the ones who succeed suck it up, work hard for 1-2 years, and now they're living the dream. Imagine living the life you always wanted to live, and talking about it online – that's your job. Amazing, and worth all the hard work.
YOU GUYS:
If you're reading this on your smart phone/laptop/ipad then you can speak English, and you have an internet connection. The internet doesn't care what colour your skin is, what your sexuality, religion or nationality is. If you have access to sites like mine, then you're luckier than most people on the planet so you can live the life you want. No excuses, no chips on your shoulder, you can take action, or not. It's up to you. Starting OneStep4Ward.com literally changed my life, so my advice? Start a blog, TODAY, from there doors will open and before you know it you'll be swimming with sharks, sky diving over volcanoes, visiting every country in the world and hiring staff. It all depends on how much you want it. Signing up below is a good way to start. I'll be writing a course about how EXACTLY I did what I did, so if you wanna stay in the loop, read on.
Want to travel the world indefinitely like me? Do something about it. Sign up here and learn more…
What are you waiting for?
You don't have to be rich, win the lottery or rob a bank. You can live the life you want to and you can start right now, and not wait for the retirement that may never come. Redesign your lifestyle, as I redesign mine and we can enjoy the ride together…
If you need to get in contact with me, feel free to email me on johnny 'at' onestep4ward 'dot' com
Alternatively:
You can 'like' my Facebook page and my Instagram page
Follow me on Twitter
If you hear a voice within you say "you cannot paint," then by all means paint, and that voice will be silenced ~ Vincent Van Gogh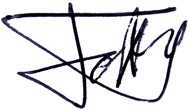 Johnny Ward.