Mauritania Tour – October 28th to November 4th 2021 (16/16 spots gone!)
Second trip October 19th to 26th confirmed & SOLD OUT! (16/16 spots gone!)
– Email me on johnny@onestep4ward.com if you're keen!
So finally it's here. After years of talking about it, finally here is the Mauritania Tour featuring the epic Iron Ore train across the depths of the Sahara! COME JOIN ME! For you guys who have traveled with me on my crazy tours to Socotra, Yemen, Syria, Iraq, Afghanistan sorry it took me so long to get around to finalizing this trip. But it's a tricky one to organize. Alas, quarantine in Thailand gave me some free time to get this thing together, and we are GOOD TO GO.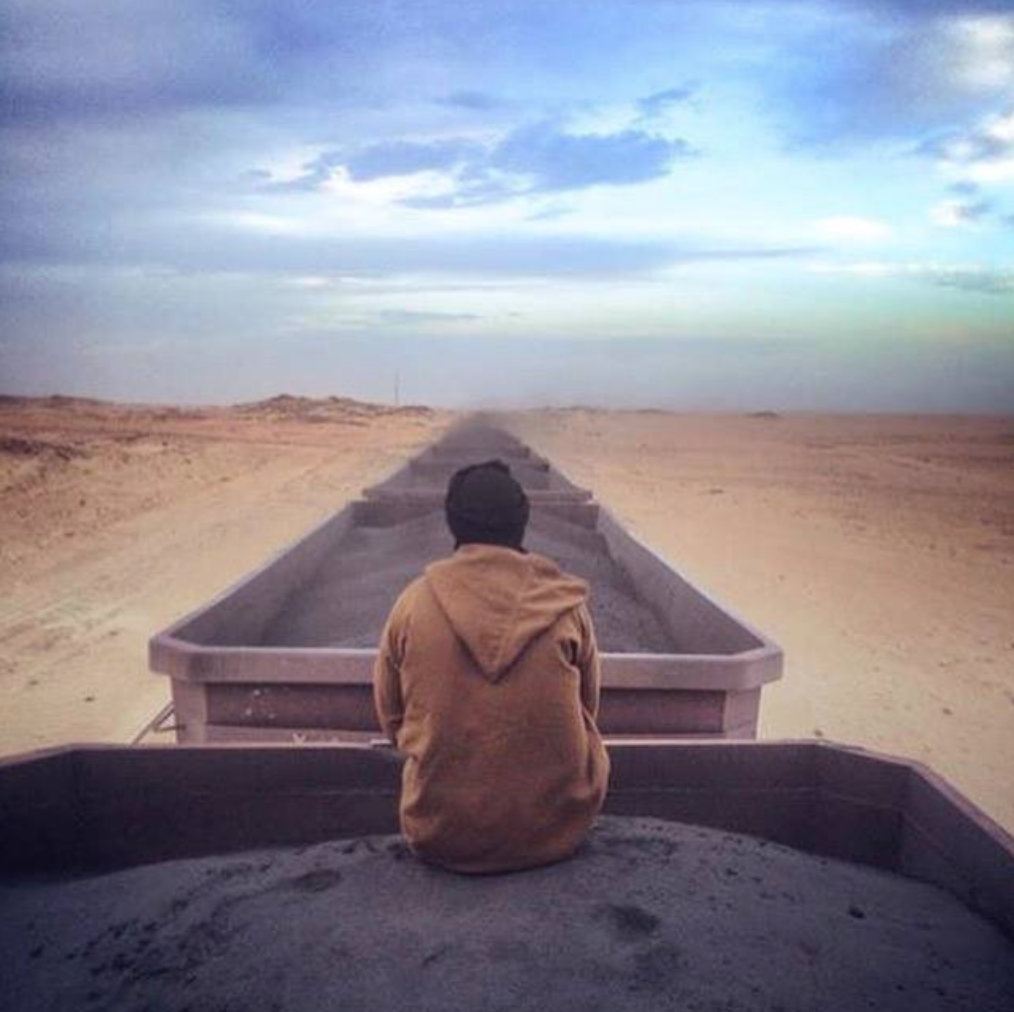 So why now?
During COVID and all that madness? Well, a few reasons. First, the world and most people's lives in it have been put on hold for 18 months. It's been tough for us all. But I truly believe it's time to lead from the front and show that we can slowly start to live our lives again. Secondly, I'm bringing my mum and a group of people to Tanzania for the Serengeti Marathon in November so if I'm going to have to quarantine when I come back to Thailand, I might as well make it worth my time and do some epic travels before that!
For those of you who don't know me, and have stumbled across some weird guy running trips in even more obscure countries, then welcome! And get ready for the kind of trip you never experience before. Adventurous, chaotic, one to tell the Grand Kids, and always oh, so fun. And, you'll get to hang out with an awesome group of people who are also interested in this crazy form of travel. So without chatting any more nonsense, let's get into it: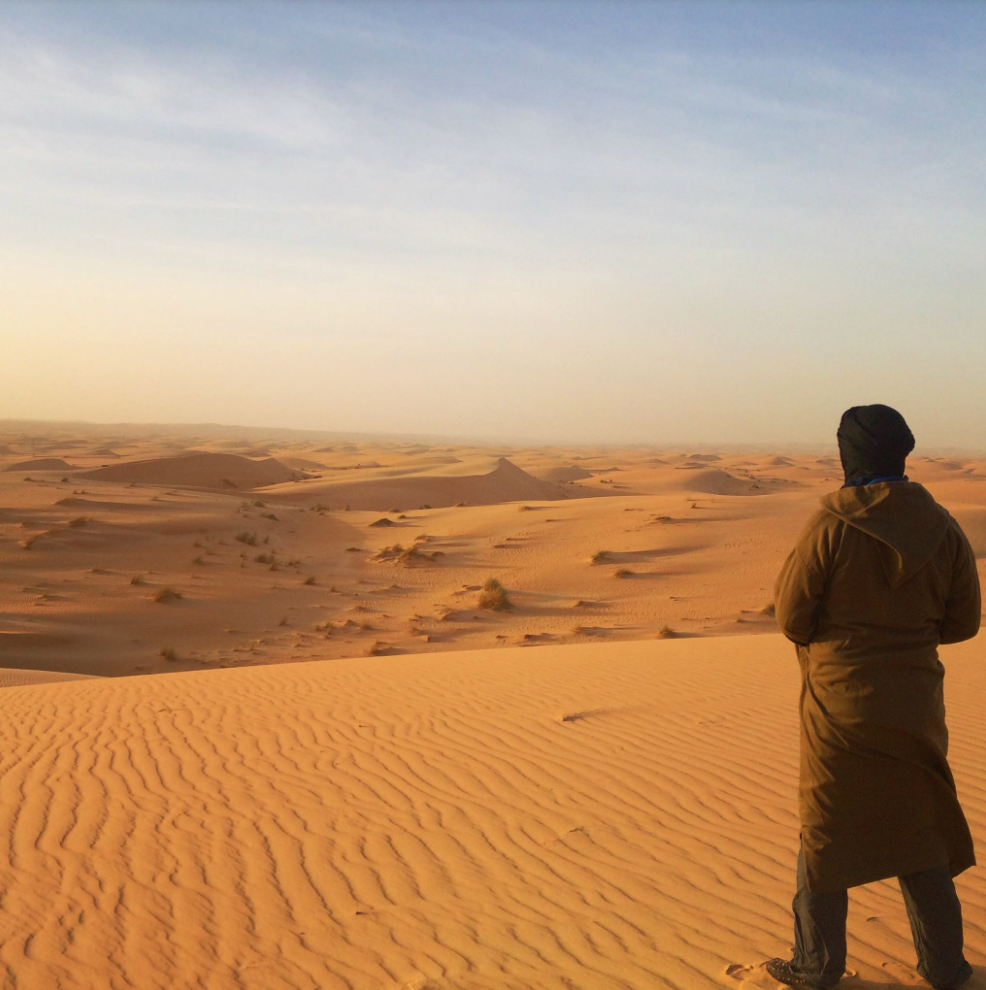 Why Visit Mauritania? (And where even is it?!)
Mauritania is a country in West Africa. It's south of Morocco (and Western Sahara for any county counters out there), and north of Senegal.
Why visit Mauritania? Well, I've got a treat for you! I love Thailand, I've chosen it as my adopted home. I have friends in Mexico, Bali, Portugal etc who say the same. And these are places that are great to holiday in. But travel? REAL travel? Those days have gone. Mass tourism. Bloggers (sorry!), YouTubers etc. It's hard to find genuine epic travel experiences in our beautiful world.
Well, for people who love REAL travel, Mauritania is one of the final frontiers. One of the least visited countries in the world, home to ancient holy cities, legendary nomadic tribes, sand dunes in the true Sahara, and one of the most hardcore travel experiences on the planet – the IRON ORE TRAIN.
You can check on the Google Map here:
Ok, so Tell Me About This Iron Ore Train in Mauritania?!
I wrote a blog post about the Mauritania Iron Ore Train here. So first, I should say this is quite a hardcore experience. It's uncomfortable, it's filthy, it's disorganised, there's a chance the train never arrives, it's in the middle of the Sahara desert, it's hot during the day, and freezing during the night, it's loud, and despite all that, no BECAUSE of all that, it's one of the best things I've ever done in my life.
Read the blog post for more info, but the long story short? The longest train in the world runs through Mauritania, through the depths of the Sahara desert. It goes to the iron ore mines in the centre of the Sahara, then returns, full of Iron Ore and runs all the way to the Atlantic Ocean, to the port town of Nouadhibou. We will meet the train at the halfway point, literally climb onto one of the carriages, dig a little whole in the iron ore to rest in, and ride that baby 400km (250 miles) through the night, under the stars, until we reach the Atlantic some point the next morning.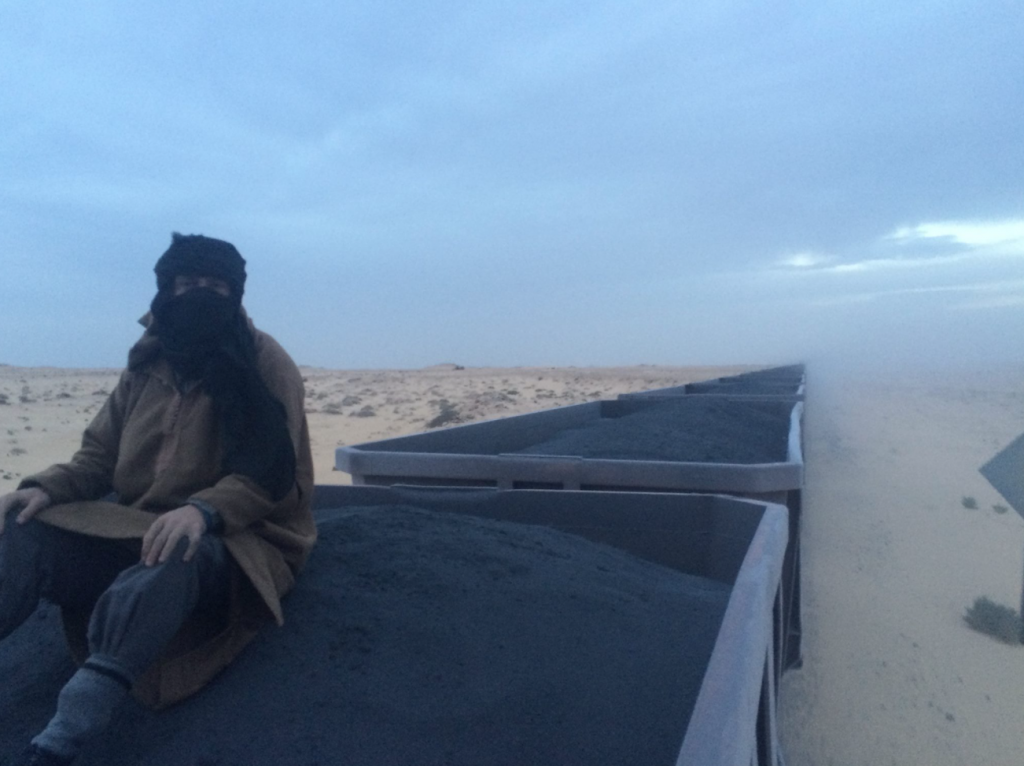 My Mauritania Tour Itinerary
DAY 1: Arrival.
Arrive in Nouakchott anytime. I'll be there at least 1 day early.
Group dinner to see old friends who have traveled with me before, and new crazy people who like to spend their vacation time in places like Nouakchott! We may even find a little bar from our friends 'in-the-know'. Sssssh.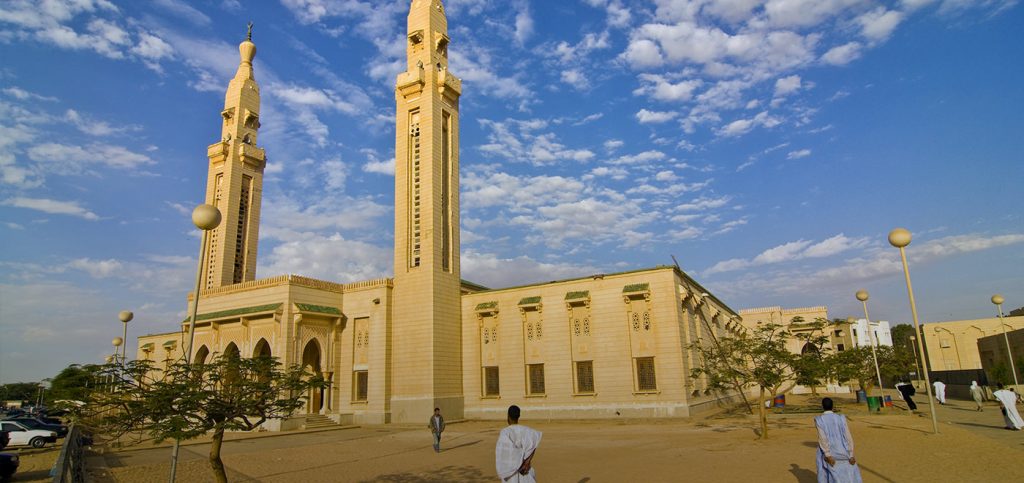 DAY 2: Nouakchott tour
It's our first full day in Mauritania's capital. Culture shock. This is what travel is all about. We'll check out the city, a museum, the administrative centre.
Lunch on the beach and a visit to the local fish market. One last dinner & sleep in civilization before we head off to the desert.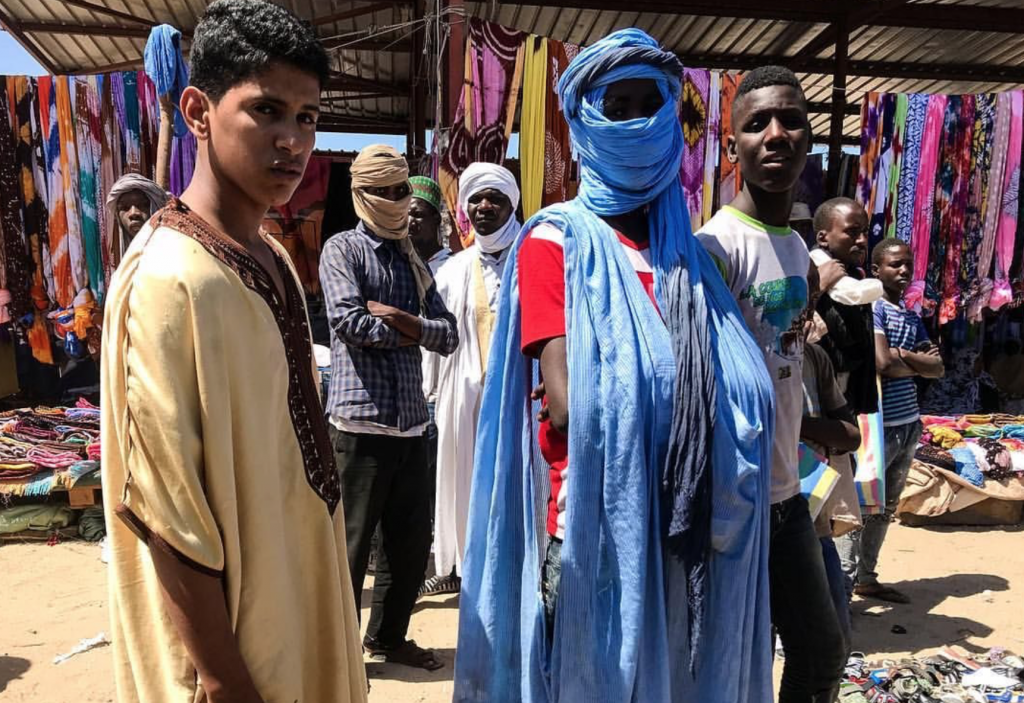 DAY 3: Terjit Oasis
We hit the road today. 450km, so 5 or 6 hours inwards into the Sahara. We'll reach one of Mauritania's absolute gems, the Terjit Oasis. Palm groves, cooling water. Like something from a cartoon as a kid. Here we'll bed down in our tented accommodation, have dinner under the stars and soak up just where we are in the world.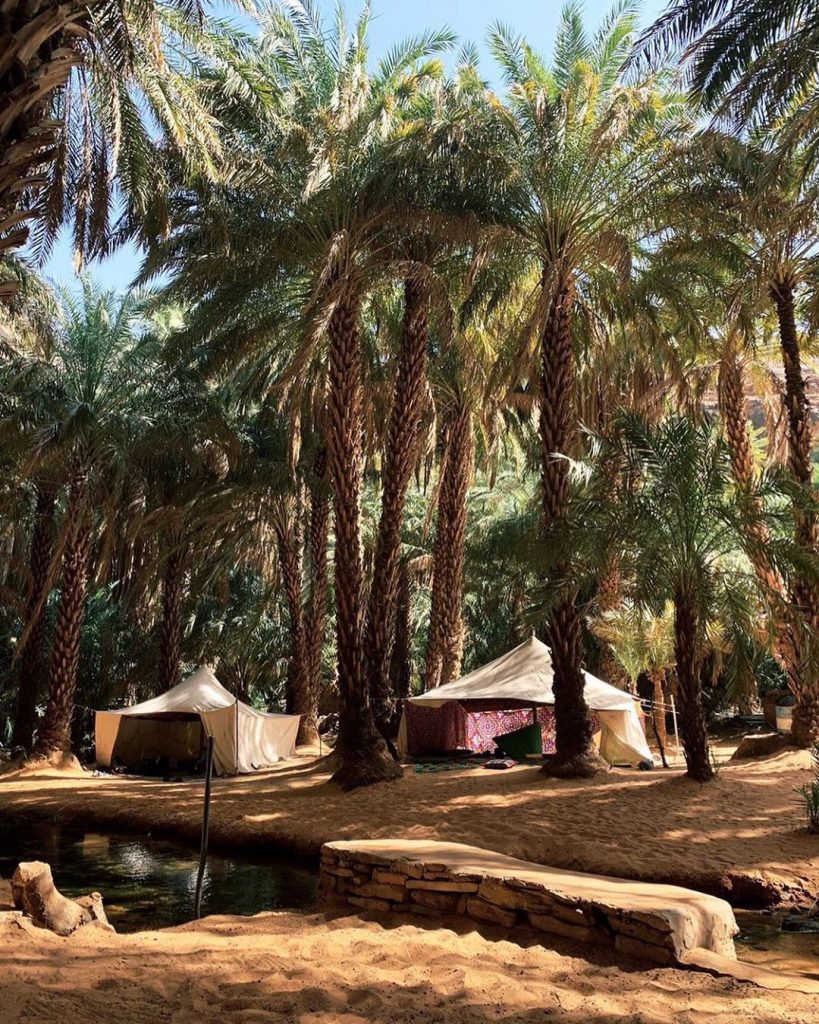 DAY 4: Vallee Blance, Pass Tifoujar, Toungad and Mhairett Oasis and Azougui
An action packed day. We start with hitting up the White Valley, via the epic Tifoujar mountain pass. Reaching the Oasis of Toungad, where we'll stop for lunch. Before heading deeper into the Mhairett Oasis later in the afternoon.
Soon we'll reach the Ancient Dynasty of Azougui where we can visit the ruins and chill in the Palm Groves. Then back to our tented accomodation for the night.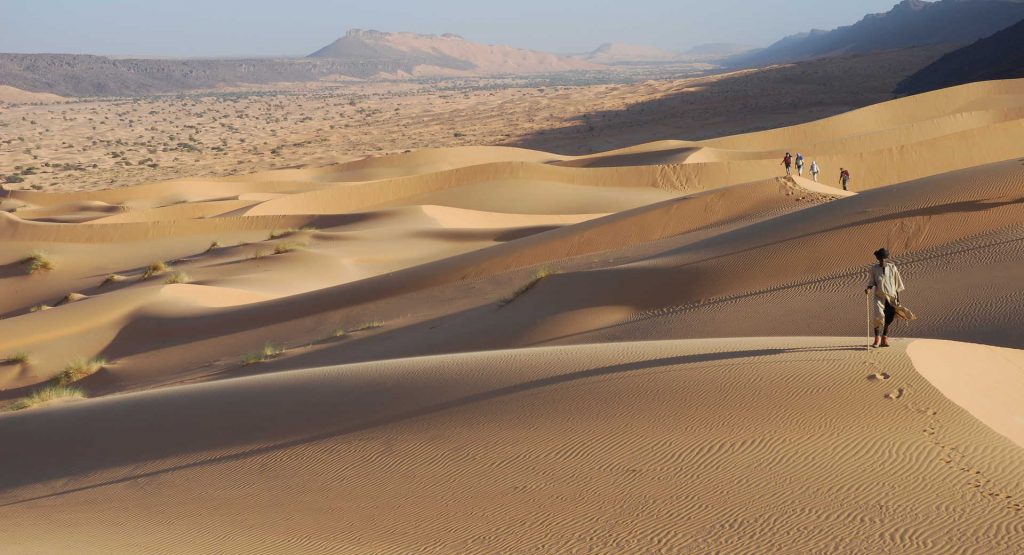 DAY 5: Chinguetti (UNESCO World Heritage Site)
First, a little known secret of Mauritania, the Rupestrian Paintings in Agrour Cave dating back THOUSANDS of years. Then we'll move on to Fort Sangenne.
Up next is Islam's 7th Holiest City, and a World Heritage Site, Chinguetti. We'll visit the Medina, the Ancient City, followed by the ancient Mosque and library of the old city.
We'll have sunset in the sand dunes of Chinguetti and sleep just outside the town itself.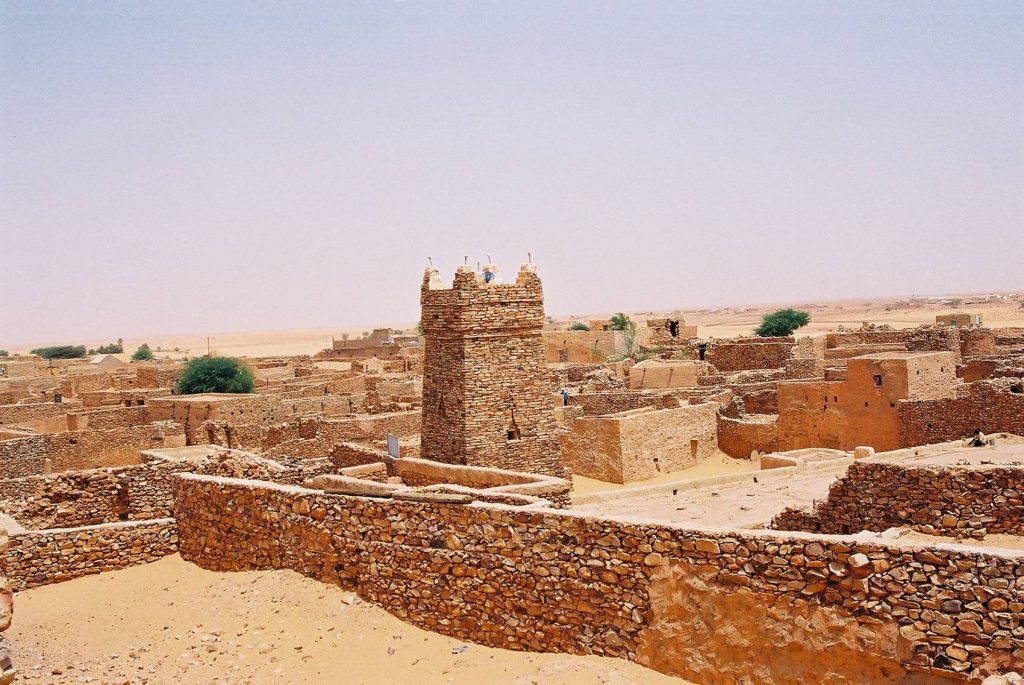 DAY 6: The Main Event.
What can I say. Today we make our way towards the depths of the Sahara, to Choum, and the train tracks that mark our pick-up spot.
After lunch, we'll prepare ourselves. Lined up, and relaxing. Waiting for the noise of the train approaching. At this point, we'll hustle. Get your bags ready, your calf muscles prepped. Once the train pulls in, we'll be hopping up the carriage, 4 to a carriage, to claim our spot for the night. Digging holes in the corners to bed down in. Photo time, earphone time, goggle time. It's a beautiful, winding, loud and epic journey through the Sahara. I don't want to say too much, you'll experience it soon enough. Just epic.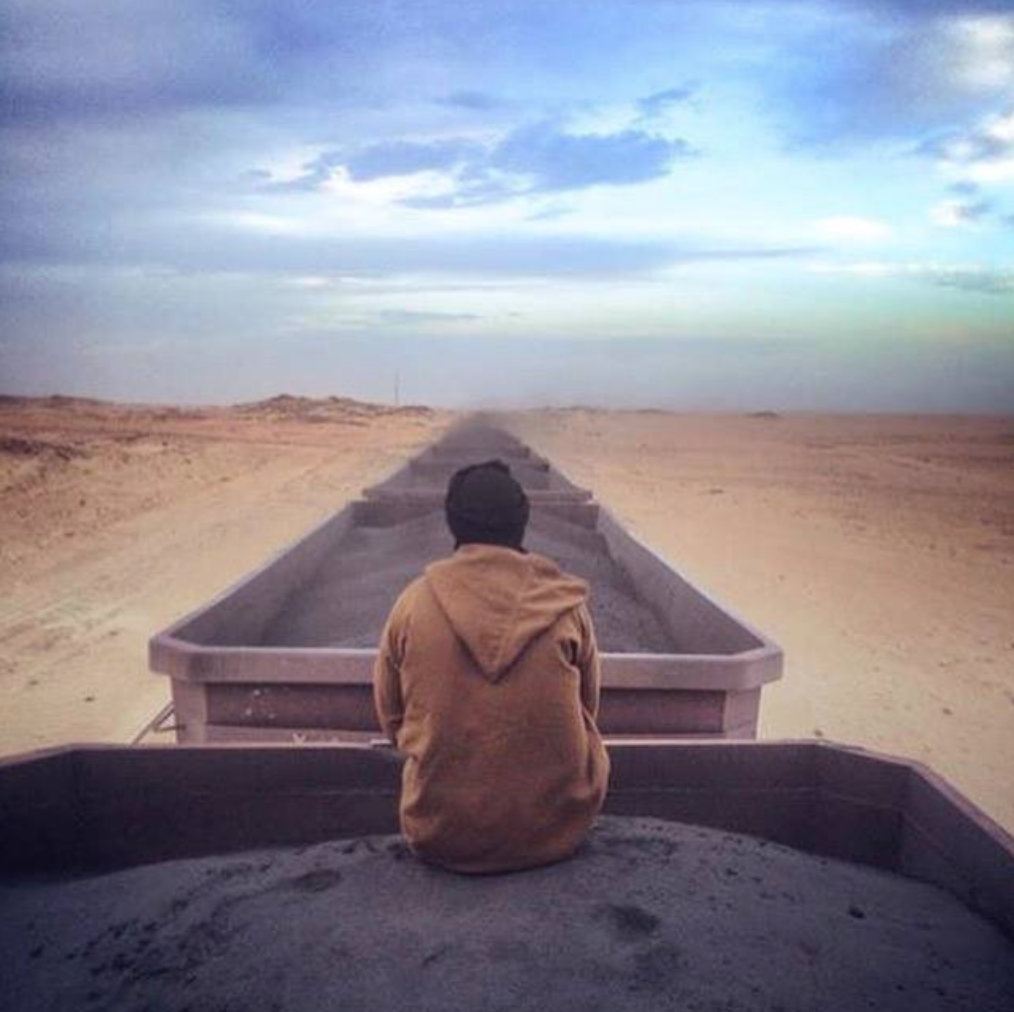 DAY 7: Arrival in Nouadhibou
An early arrival into the port town of Nouadhibou. Hear we'll have an early check-in to our hotel for a WELL EARNED shower. You'll be filthy from the iron ore. I mean filthy!
The rest of the day, we'll get our PCR tests for onward travel, then we'll pay a visit to the old mining district, have lunch on the Bay of Nouadhibou and dinner & overnight in the hotel.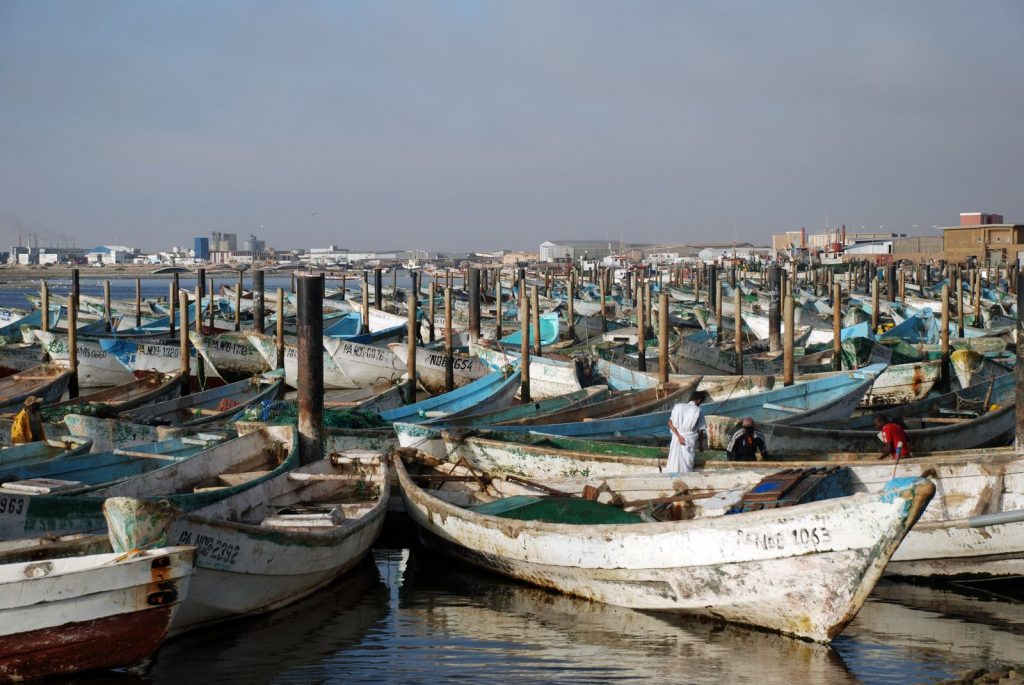 DAY 8: That's all folks. Hometime.
That's the end of the line. For the intrepid, you'll overland north to Western Sahara. For those with return fligths from Nouakchott, we have an optional bus transfer back to the Capital City, it takes about 6 hours or so. Depending on your flight time, you can stay an extra night or leave the same day, we can organise that stuff for you.
What about Traveling During COVID-19?
18 months of this suff and it's still here. Personally, I think we have to learn to live with COVID, much like the flu. It's time to try to grasp back some form of normalcy. Traveling to Mauritania during COVID doesn't require vaccination (although personally I am double vaccinated already). It does require a PCR test however.
What's Included in the Mauritania Tour and What's not?
INCLUDED:
All transport within the itinerary
Airport transfer upon arrival
All accommodation for the 7 nights (well 6 nights, plus a night on top of a pile of Iron Ore on a moving train!)
Breakfast each day
All activities and entrance fees
Local guides
A Western Guide throughout (me!)
Price based on per-person sharing (but don't worry, you can come solo and I'll pair you up, most people who travel with me come solo!).
Travel Bragging rights for the rest of your life
NOT INCLUDED:
Mauritania visa ($55 at the airport)
Lunches and dinners (payable by cash each day, minimal cost)
Tips to our local guides
Transport back to Nouakchott if your return flight leaves from there (we can arrange that on your behalf if required)
Clothing for the Iron Ore Train experience (ski goggles etc, I'll send a packing list as part of the welcome pack).
Travel insurance. Mandatory for trips with me. I recommend these guys $10 a week, and can cancel anytime (and includes COVID insurance!).
Mauritania Tour Dates and Pricing
My Mauritania Tour will start on Day 1 in Nouakchott on October 28th and finish in Nouadhibou on November 4th. 7 nights/8 days.Personally I'll fly out on the 5th from Nouakchott.
The cost of the trip is $1799USD.
10% non-refundable deposit to secure your spot to be paid via Wise.com.
Full payment due by August 30th.
FAQs about My Mauritania Tour
Is It Safe to Travel to Mauritania?
Perfectly safe. Islamaphobia is rife, but the people of Mauritania welcome foreigners with open arms. Big smiles, offers of local tea, wide-eyed smiles. For any of you guys who have been to places like Yemen before, expect the same kind of warmth. It's beautiful.
That being said, many of the older generation in Mauritania have outdated views on women traveling alone and on LGBTQ issues. Everyone is welcome to travel with me, but we would keep our partner choices personal. One day the world will catch up, I'm sure.
Can Americans/Canadians/Irish etc Visit Mauritania?
Mauritania is open to every nationality. The only issue currently is if you're traveling from the UK or India. Currently, they require you to self-quarantine if coming directly from those countries.
Can Woman Travel to Mauritania?
100% yes. But much easier to travel with a tour group and guide (like us!)
What about getting a visa to Mauritania?
It used to be a nightmare when I first went. Now it's available n the airport for $55. Yaaaay!
How Would I Get To Mauritania to Start the Trip?
You can fly directly into the Capital City, Nouakchott. Normally you fly via either Paris or Casablanca. The trip officially finishes in the northern city of Nouadhibou, on the border with Senegal. But we can help organise transport back to Nouakchott for anywhere who has a return flight out of there.
What about refunds if I can't go?
The trip is less than 100 days away. The 10% deposit is non-refundable, and full payment is required 60 days before the trip starts (so at the end of August).
However, refunds will be issued (minus any costs) if countries mandate paid-state quarantine upon return.
What if there is a problem with the Iron Ore Train?
The train runs everyday, but there are no tickets to hop on board. So there is always a chance that the train doesn't come! This has never happened with my guy, but just to be aware if there is a problem with the train, it's out of our control and we'll take other transport to continue our trip. Rest assured, this should 't happen, don't worry!
What is the accommodation/level of luxury like?
This is an adventure trip. Like real adventure. We'll be staying in tented accommodation in the desert and basic guest houses in the city, and the night on the train is as basic as it gets! Wifi will be tough to come by, if at all available, and hot water would be a welcome surprise. Certainly don't expect it. If you want adventure, you're in the right place. If you're after what G Adventures or Intrepid Travel like to call 'Adventure Trips' then this kind of trip isn't quite for you. No shame in that 🙂
Remember, never travel without travel insurance! And never overpay for travel insurance!
I use SafetyWing at $9 a week, and it's amazing. Also, it has great digital nomad insurance for people who are constantly travelling too! You can read my review here, and you can sign-up here
Also, if you want to start a blog...I CAN HELP YOU!
Also, if you want to start a blog, and start to change your life, I'd love to help you! Email me on johnny@onestep4ward.com. In the meantime, check out my super easy blog post on how to start a travel blog in under 30 minutes, here! And if you just want to get cracking, use BlueHost at a discount, through me.
Also, (if you're like me, and awful with tech-stuff) email me and my team can get a blog up and running for you, designed and everything, for $300 - email johnny@onestep4ward.com to get started.
How about $55 free AirBnB credit?
Oh, one last thing! If you've never used AirBnB before, here's a $50 voucher for you! Enjoy!