The world famous airline KLM is celebrating their 95th year of outstanding service to their passengers. Their first flight was way back in 1919 when they opened up the world and allowed passenger to explore new horizons, see the world and live out their dreams.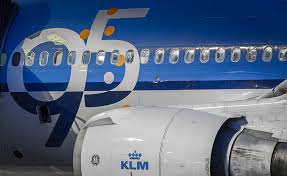 KLM is Dutch at heart and has always had their passengers at the forefront of their minds. With over 50, 000 people flying with the airline each day it is clear to see that since 1919 the airline has gone from strength to strength. One of the main things that KLM prides itself on is the fact that they are constantly finding new ways to improve and evolve to make sure that their customers are happy.
In order to commemorate their 95th year in service the great people over at KLM have created this video below. It is a celebration of their trans-atmospheric flights and also a thank you to the people that they see as being the most important – people like you and me who are this customers.
I love this video so take a look at it now and you'll remember just how special KLM truly is.