I'll never forget the first time I went skiing when I was a kid, I was so excited to get some skis on and throw myself down the mountain! Of course I wasn't allowed and was put straight into ski school to learn the basics, every afternoon I was allowed to go skiing with the rest of the group which was great fun. After several years of ski trips I'd finally mastered the technique and was allowed to go off with my friends for the day exploring every mountain we could find. If you've never been skiing then I urge you to go asap!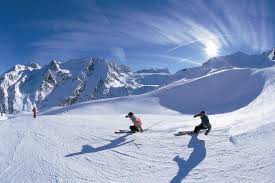 I was lucky enough to visit Les Arcs, Meribel, Tignes, Val d'Isere and a few other ski resorts that are all located in France. Not only is the skiing fantastic but the entertainment after you finish is second to none. Believe me when I say that you don't need to be a pro to enjoy your skiing holiday because I usually have more fun when the sun goes down and everyone gets ready for agree night of fun and partying. Did I say sun? Yes, every time I went skiing I came back with a sun tan, ok it was only on my face but it's a nice little bonus to come back looking nice and bronzed after a week on the slopes.
If you haven't experienced a ski holiday yet then book one now. I know you will spend a lot of time on your backside but trust me when I say that it's one of the most enjoyable holidays that you're ever likely to have. There are ski runs to suit everyone and you can choose which ones you go down. The best thing is that at the top of most mountains there are great restaurants and bars; here you will find fellow skiers resting their limbs, eating tasty food, sipping on beer, soaking up the sun and appreciating the views that mother nature has to offer. Sounds good, right? Well thats because it really is.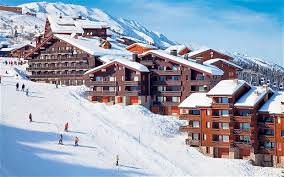 If you're looking to get a great deal on your next trip and book through a great company then I would recommend neilson ski holidays, these guys really know their stuff and have great options all over Europe. I enjoyed every single ski holiday, the more I went the more I fell in love with the feeling of feeling free as I zig zagged down a mountain. Ski holidays are for everyone; singles, couples, families and groups of friends. Whoever you go with you are sure to have the time of your life.
Have you been skiing before? If so, it would be great to hear your experiences. All you have to do is comment at the end of this post. I love hearing about what a great time people had and that in turn inspires others to give it a go. Happy Skiing guys!