If you're like me you will have seen the private jets lined up on several occasions when your plane touches down at your destination. I used to look at them in envy and think what it must be like to fly in, I always thought it was just a dream. After doing quite a bit of research i soon learned that what was once a dream is becoming a reality for so many people out there, if you find the right company and plan correctly then it is not out of the question at all!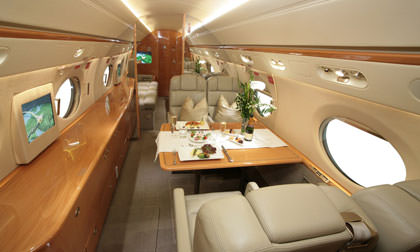 The more I read about private jet hire the more it made me want to try it and also it made me realise how affordable it really is. My aim now is to find enough time so that I can hire a private jet from Charter A Ltd in the near future, I can't wait to tell you guys all about it!
There are so many reasons that I could list about why private jet rental is the way to travel, but I thought I would just list the top three reasons that make me want to try it out!
Queues, what queues?
One of the main reasons that people love private jet travel is for the convenience it offers passengers. How good would it feel not to have to wait in long queues to check in, then waiting in security lines and all the other long lines you have to join? Wouldn't it be much better to have your private jet hired, fuelled and ready for you to go to any destination you choose? I think the answer to that last question will always be a resounding yes! You wouldn't even need to think about rushing to the airport and beating all of the traffic because you wouldn't be heading to the huge commercial airport, you would be going to a specified airfield to catch your flight.
You can afford it!
Everyone has a different budget, but did you know that you can take advantage of some massive savings when booking a private jet rental? You will often find that if a private jet has been chartered from A to B with no return booking then you will be able to get an amazing deal. This is easy to do if you are very flexible, believe me you should be as flexible as possible because it's worth it! Imagine if you could put the whole family on a private jet and pay the same rate as you would for the seats on a commercial plane? Amazing!
To enjoy every second!
Without taking anything away from the major airlines, they simply cannot compete with private jets. The flight is luxurious and comfortable, you don't have to even think about cramped seating, waiting to disembark and queuing for your luggage. You can sit back, enjoy and have all the rest you need before you hit your final destination.