When you think of Australia what are the first things that spring to mind? For many people, including me, the chance to see exotic creatures such as koala bears and kangaroos is one of the most popular draws to heading down under. Spend time in a major city like Sydney, however, you might be concerned that you won't catch a glimpse of any wildlife.
Of course, if you're visiting Australia's largest city – as opposed to being in the middle of the outback – you shouldn't expect wallabies, possums and the like to be roaming around during the daytime. That's not to say there won't be any opportunities to spot colourful wildlife during your trip. Far from it, in fact. Take a trip to any of the following attractions and you'll get to connect with nature while in the heart of the city.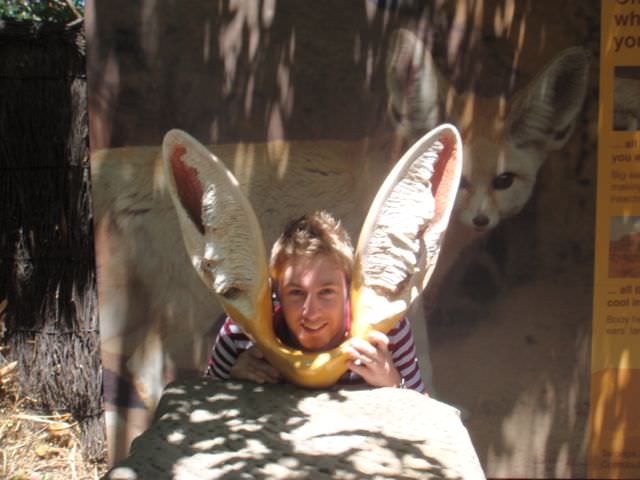 Wild Life Sydney Zoo
I can't recommend enough that any animal lover taking a  flight to Sydney should go to the Wild Life Sydney Zoo (previously known as Sydney Wildlife World) while in the city.
Situated in Darling Harbour, this stunning attraction is the perfect place to visit if you want to see iconic Aussie creatures without having to travel miles out of the city and into the bush.
Hundreds of critters can be spotted here, so, whether you like fluttering butterflies or spiders, you're bound to find something that fascinates you. One creature that really caught my eye while I was there was a saltwater crocodile called Rex. Measuring more than 5 m long, this is one of the largest crocs in the world so you won't want to miss it!
If you want to see something that's a little cuter than this fearsome reptile, I advise you make a beeline for the Gum Tree Valley section of the attraction. Here, you'll get to look at koala bears clinging to trees and munching on eucalyptus leaves. Visit the rooftop Koala Encounters area and you can even get your picture taken with one of these charming creatures!
SEA LIFE Sydney Aquarium
You probably don't need me to spell it out, but the SEA LIFE Sydney Aquarium is the ideal attraction if you want to see aquatic creatures without having to get wet.
Everything from crabs and turtles to penguins and starfish can be spotted here, so you'll definitely come across something that will catch your eye. One of the most interesting parts of the aquarium, I think, is the glass tunnels where sharks, rays and other animals swim overhead.
There are plenty of displays dotted around the centre to tell you more about the creatures on show, but if you want to learn even more about a particular animal you should attend one of the regular feeding sessions and talks. Here, a member of staff will give you an insight into an animal's habits and what is being done to help protect them.
As the aquarium and Wild Life Sydney Zoo are situated right next to one another, animal lovers will probably want to visit both of them during their holiday. Although you can pay admission to these separately, you'll save a significant sum of money by purchasing a combo ticket package. In doing so, you can get into a number of attractions (including Madame Tussauds, which is next door to the animal centres) for a one-off payment.
Taronga Zoo
Visiting Taronga Zoo will also give you the chance to see some amazing critters. Situated just a 12-minute ferry ride from Circular Quay (which is close to the iconic Sydney Opera House), the zoo is home to a vast array of animals, including owls and koalas.
If you're hoping to get really close to some exotic wildlife during your holiday, I think you should book an animal encounter experience. This could see you do something really exciting such as feed a giraffe and you'll be given a picture to take home as a souvenir.
As you can see, there is plenty of opportunity to see fantastic creatures while on a city break in Australia!