The 30 Most Visited Countries in the World (in 2023)
Following up on the (admittedly, slightly more interesting) 30 least visited countries in the world, I thought I should also write about the 30 MOST visited countries in the world, including of course the number 1 most visited country in the world.
I know most of the followers of my blog are more interested in tours to Mauritania, Socotra (Yemen), or maybe Abkhazia, but it's also fascinating to see where the 1.5 billion tourists per year spend most of their time. The data comes from 2019, as any numbers in 2020 and 2021 are dictated solely by COVID-19 (booo).
Where on my article about the least visited countries, I had a little bit about each obscure country, and how to get in, but with this list of the most visited countries in the world, that's pretty unnecessary – we already know all that. And 'getting in' involves little more than booking a flight! Visas are almost always unnecessary for most naionalities too.
So let's have a look at the 30 most visited countries in the world, and how many visitors they have each year.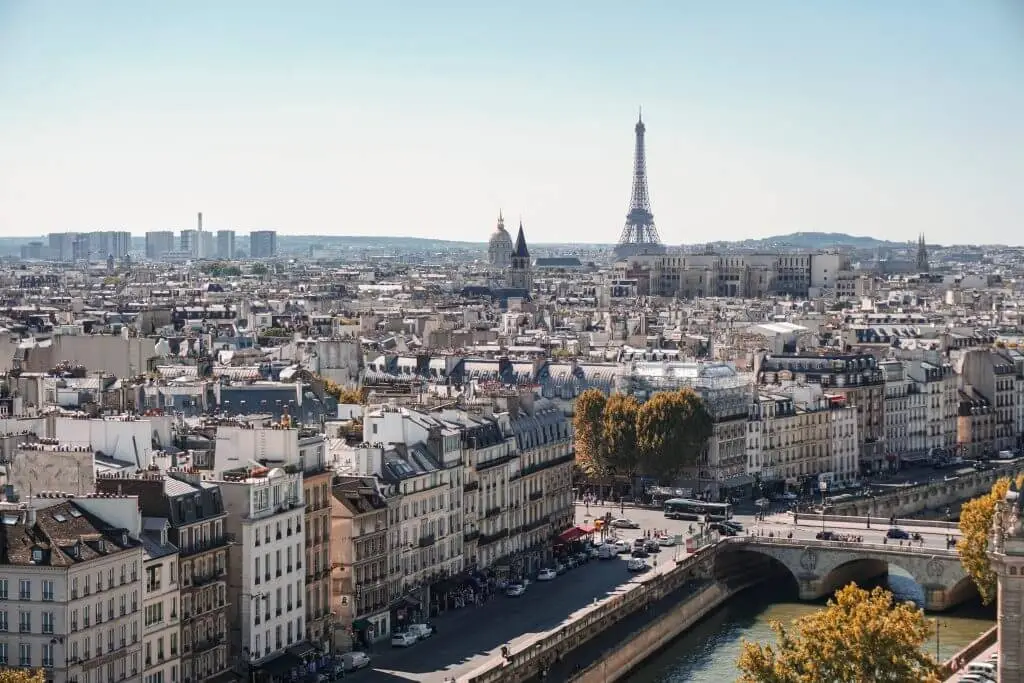 How Are The Numbers Calculated?
The strongest source is the United Nation's very own World Tourism Barometer and the World Tourism organisation.
30: Czech Republic – 11.9 million tourists per year
Why visit? The vast majority of people who visited Czech Republic are Europeans on a city break to Prague, one of Europe's most beautiful cities. he architecture, the local beers, and the castles draw in the tourists.
My visit? I've been to Prague, and the Czech Republic twice. Once with my mum on my 'every country in Europe' trip, and then again after finishing my 'every country in the world' trip, one of my best mates and I flew to Prague after my last country in Norway, to get drunk with Pavel Nedved (see pic below!).
Most popular places in Czech Republic:
Prague (with he gorgeous Old Town Square and castle)
Český Krumlov
Hluboká nad Vltavou Castle 4.
Castle Karlstejn
Telč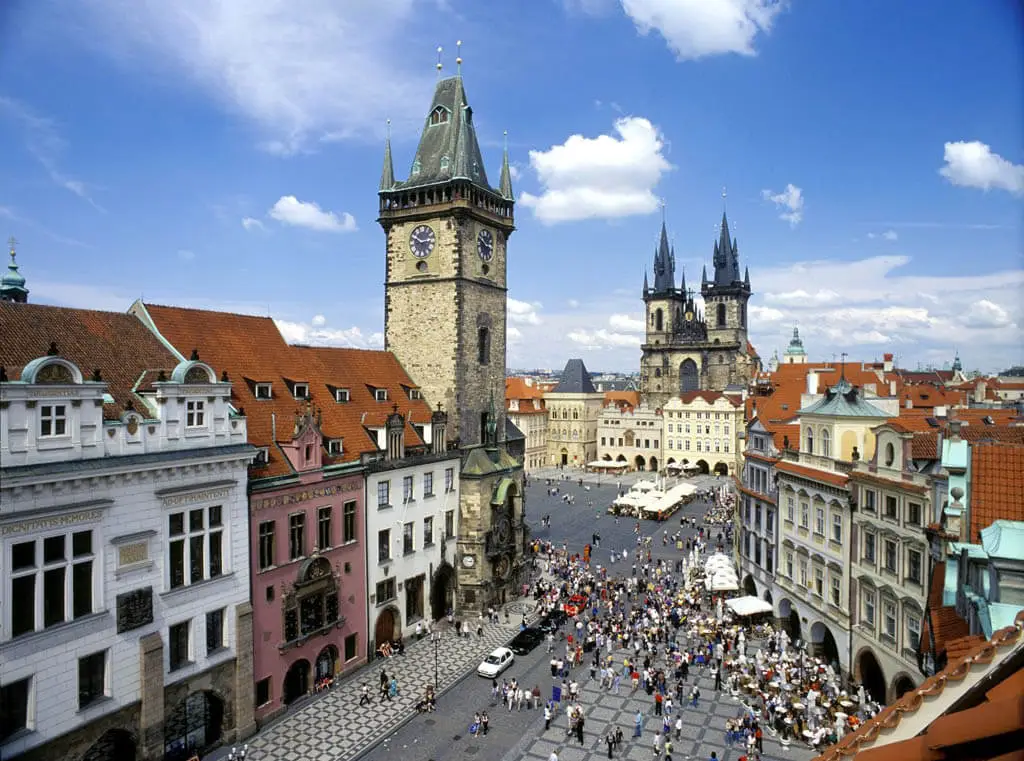 29: Indonesia – 12 million tourists per year
Why Visit? 18,000 islands, most of which are breathtakingly beautiful but, as you probably know, Bali absorbs the vast majority of all the tourists coming into Indonesia. And to answer your question, is bali a country? No, it's an island belonging to Indonesia!
My visit to Indonesia? I've been a lot of times, once I overland all the way from Indonesia Borneo to Jakarta in the east of the country, then island hopped all the way across the country to West Timor. Another time we built a library in Bali, and last year I climbed Puncak Jaya, the highest mountain in Australasia and one of the Seven Summits.
Every traveler should know a solid Bali itinerary and Lombok itinerary too, it's a rite of passage, and don't miss out on climbing Mount Rinjani, the volcano on Lombok. It's beautiful too (as are the nearby gili islands).
Top places to visit in Indonesia:
Bali
Lombok
Komodo
Raja Ampat
Yogyakarta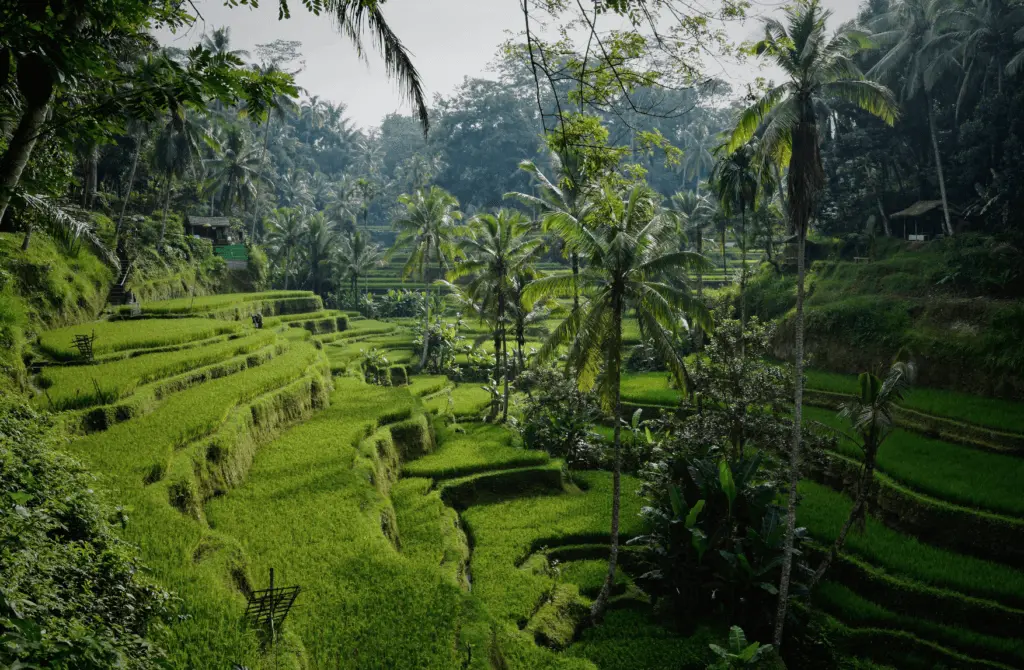 28: Singapore – 12.9 million tourists per year
Why Visit? A great hub to visit first Singapore, and hen further afield. Many use it as a stop-off en route to Australia but spend a few days first. An uber-developed first world nation, home to luxury hotels, huge shopping malls, the best airport in the world and a great shopping destination. Very popular with Chinese tourist.
My Visit to Singapore? I'm based in Bangkok, so it's not far for me. The first time I went, I was broke, $15 a day on my 'every country in South East Asia' trip. It was tough to do on a budget to be honest. Next time around I spent 2 days in Singapore with my girl, A few years later so I had a little more money, and i was a much better experience!
Top places to visit in Singapore:
Gardens by the Bay
The Iconic Merlion
Raffles hotel, home to the Singapore Sling
Marina Bay Sands (and its swimming pool)
Shopping on Orchard Road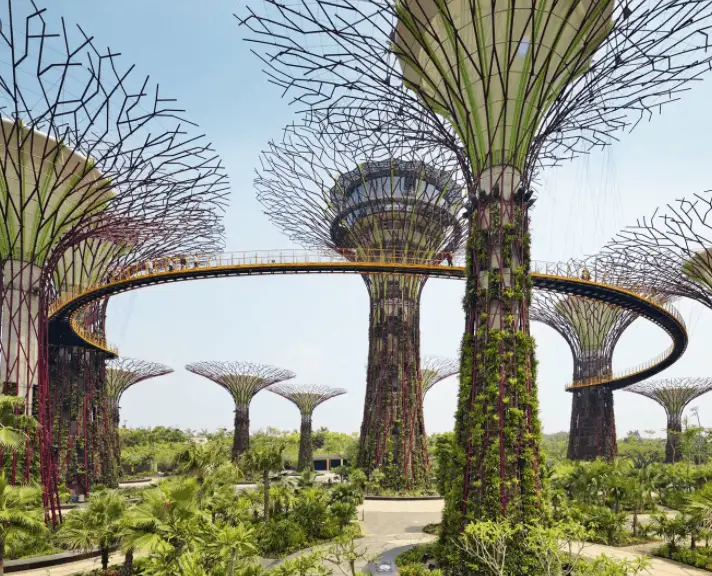 27: Ukraine – 13.3 million tourists per year
Ukraine make the list almost exclusively due to Russian tourists, and a few tourists who come to visit the nuclear disaster site of Chernobyl too. Odessa is a beach resort that's jam packed all summer with endless parasols and cheap food, hence the number reaching 13 million.
Why Visit?
My visit to Ukraine? I'm actually really keen to go and visit Crimea and see what's going on there now, previously I overlanded all over UKraine. My favorite place was undoubtedly Lviv, although Odesa would have been in with a shout had I not been arrested twice there. I also took some time to take a Chernobyl tour. That was an eye-opening experience.
Top places to visit in Ukraine:
Kyiv
Lviv
Odessa
Ukraine's tunnel of love
Chernobyl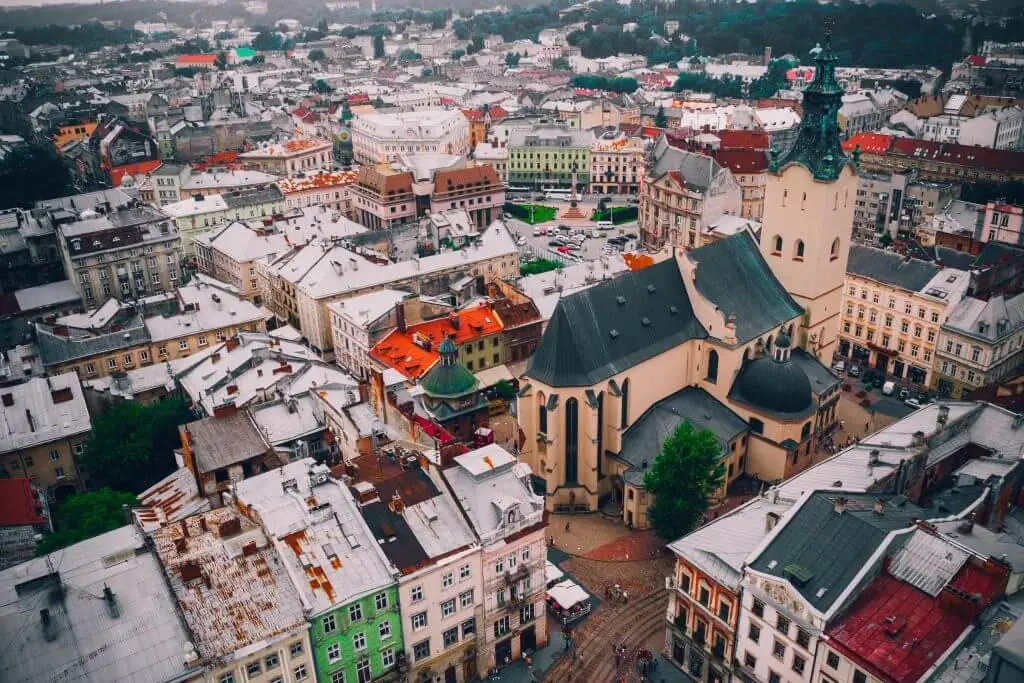 26: Croatia – 13.8 million visitors
Why Visit Croatia? Beautiful scenery, terraced lakes, easily accessible within Europe, gorgeous beaches and then of course Game of Thrones! It's the perfect storm. Dubrovnik in Croatia is one of the world's most popular city breaks and it is HEAVING in peak season.
Well, for Game of Thrones fans it's an easy choice. Much of the popular show was filmed here and they have cashed in on that reality with endless tours of the filming spots. It's home to over 1200 islands, so water spots, sailing and yachting are huge here too. And it has a bit of a repuation as a party country too, so the summer crowds are never bored.
My visits to Croatia? I'm sorry to say folks, I didn't love Croatia at all. It was just too packed. I understand there are so many things to do in Dubrovnik, and things to do in Split, the capital city too, but the tourist hotspots were overwhelmed with people (me included!). That being said Krka National Park and the Plitvice Lakes are spectacular, but I preferred Montenegro as a country, just next door.
Top places to visit in Croatia:
Dubrovnik
Plitvice Lakes
Hvar
Golden Horn Beach
Krka National Park
25: India – 14.6 million visitors
Why Visit? The second most populous country in the world, India. Home to perhaps the most beautiful building in the world, the Taj Mahal, and perhaps the second most beautiful, the Golden Temple in Amritsar, India's colourful Holi Festival, India is just breathtaking. You could spend months and months here, and only scratch the surface.
The blue and pink cities of Jodhpur and Jaipur, Kerala, New Delhi, Varanasi and the Ganges River. The Himalayas, and the Tibetan Buddhism of Manali. It's just amazing.
My visit to India? I've spent more than 6 months in India. Agaub, on varying budgets. Once on $10 a day, and it was brilliant! Long-distance trains, riding on the roofs of buses, testing street food, paragliding in Manali, and again then with my mum, then with my wife (where we found the best photo spots for the Taj Mahal), and once with my charity, Mudita Adventures, where we helped build a school.
Top places to visit in India:
Taj Mahal in Agra
Amritsar (and the Golden Temple)
Jaipur
Jodhpur
Mumbai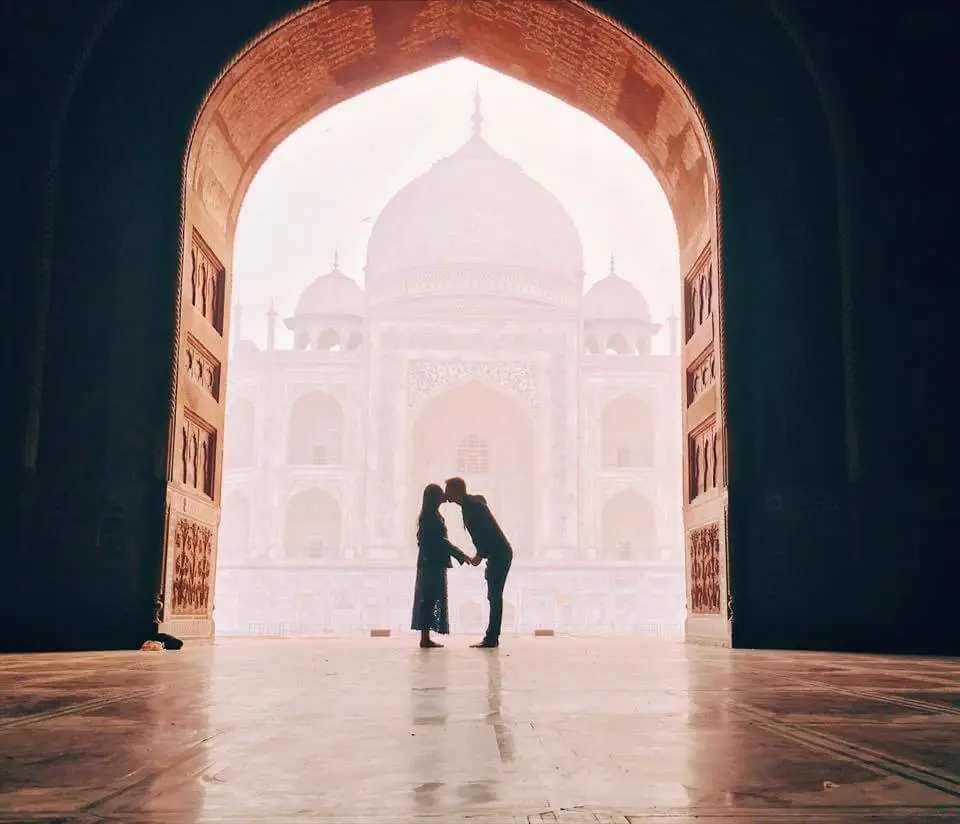 24: United Arab Emirates – 14.9 million visitors
Why Visit the UAE? You may not have heard of the UAE, the United Arab Emirates. But I'm pretty sure you've heard of Dubai. BUT, is Dubai a country? No, it is not. It's one of the 7 'Emirates' within the country of the United Arab Emirates. I've listed the 7 emirates below here.
Abu Dhabi
Ajman
Dubai
Fujairah
Ras al-Khaimah
Sharjah
Umm al-Quwain
So why visit the UAE? For a start, Dubai and Abu Dhabi are the hubs for the airlines Emirates and Etihad respectively. So often when moving between North America or Europe and Asia, you go via the UAE. They make a great stopover point. The hospitality is second to none, the hotel choices, the luxury. It's heaven. Dubai, in particular, is becoming a favourite spot to escape European bad weather for a week in the sun.
My visits to the UAE: I love flying with Emirates, I recently used ALL my UK airmiles to fly in the A380 Emirates First Class product, it was amazing. And often I stop off for a couple of days in Dubai to recover from whatever crazy travel I've been doing. It's pretty fake, designed towards consumerism, but if you know what to expect, you can enjoy the luxury and relax.
My tip? Going up the Burj Khalifa, the world's highest building, despite costing nearly $100, is actually pretty worth it. Unreal views.
Top places to visit in the UAE:
Burj Khalifa (Dubai)
Burj Al Arab (Dubai)
Sheikh Zayed Grand Mosque (Abu Dhabi)
Ferrari World (Abu Dhabi)
Friday brunch at a 5* hotel in Dubai (wild!)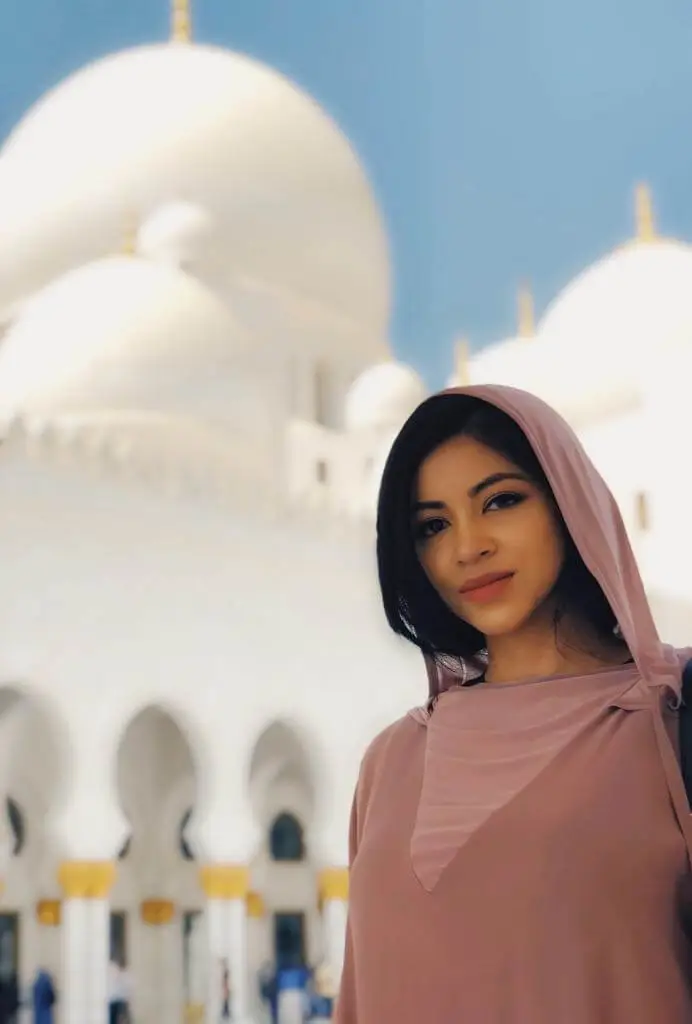 23: Hungary – 15.3 million visitors
Why Visit Hungary? Hungary is really famous in the bath and spa world. Natural, therapeutic hot spas all all over the country. As are its abundant wineries. That combined with the gorgeous Capital City, Budapest, means Hungary breaks into the top 30 most visited countries in the world comfortably.
My visit to Hungary: I was lucky enough to be there when the famous Lake Balaton has its yearly festival, so that was EPIC! But, honestly, Budapest is maybe my favourite city in Europe. It's certainly top 10. GORGEOUS, and very affordable. The architecture is spectacular, especially the Parliament Building, Buda Castle and the Fisherman's Bastion
Top places to visit in Hungary:
Budapest
Lake Balaton
Eger
Debrecen
The Danube River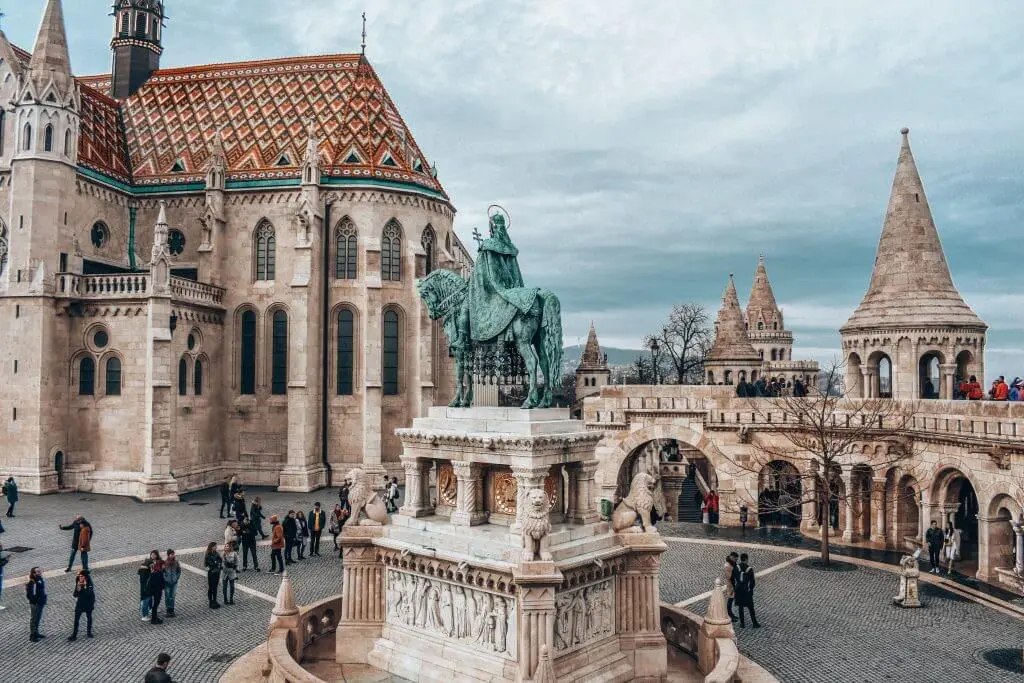 22: Macao* – 15.7 million visitors
Why Visit Macao? Eeek, this one is painful to include. For a start, Macao isn't part of the 197 countries in the world. Strictly speaking, like Hong Kong, Macau belongs to China. However, politics aside, it behaves very much like an independent nation.
But why visit? Very simple. Gambling. Macau makes the list of most visited countries in the world due to literally millions of Chinese people flooding across the 'border' to gamble in the casinos of Macau. Simple as that.
My visit to Macau: I've been a couple of times. And it's pretty cool. I'm not a gambler though, so that part is out but the Portuguese architecture (it's a former Portugese colony) is beautiful, and it's a great day-trip from Hong Kong, even if you don't want to gamble.
Top places to visit in Macau:
Ruines of St Paul's
Macau Bungee
Lisboa Casino
Senado Square
Fisherman's Wharf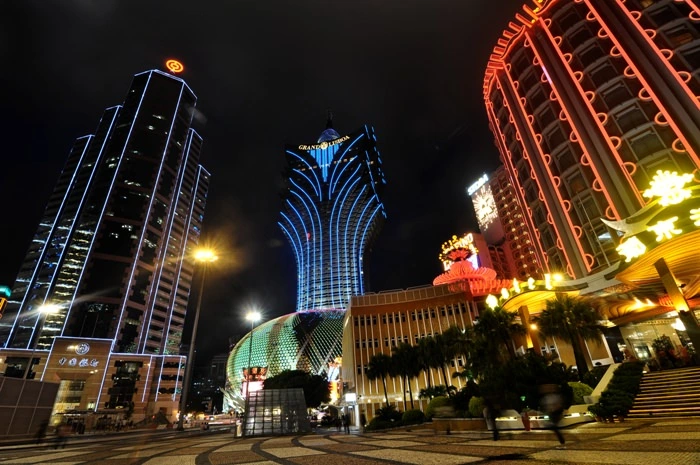 21: Netherlands – 15.8 million visitors
Why Visit the Netherlands? Friendly people and one of the most famous cities in the world sees the Netherlands (not Holland!) make the top 30 most visited countries. Most visitors, much like Prague, are European city-breakers visiting Amsterdam. but the tulips, canals and windmills elsewhere mean there is a lot more to see. P.S Tallest country in the world too!
My Visit to the Netherlands: I've been once. And it was the first time (and one of the few times) I've ever smoked weed or eaten brownies. Sorry to be a cliche, but I want to be honest. Prior to that I was shocked at just how beautiful Amsterdam was. Being a young guy, I guess I was blinded by all the party-chat, but the city itself is downright GORGEOUS. It must be frustrating for Dutch people to hear all about the cliches of Amsterdam, when they know just how spectacular a city it truly is. Much more than weed brownies (sorry!)
Top places to visit in The Netherlands:
Amsterdam (obviously)
The Hague
Leiden (home of the windmils)
Haarlem (home of the tulips)
Utrecht (home of the canals)
20: South Korea – 17.2 million visitors
Why Visit South Korea? I feels like Korean culture is taking over the world, and K-Pop, the music industry! South Korea is a BRILLIANT country the people are warm and police, the country is gorgeous with futuristic Seoul holding amazing nightlife, and great shopping, but then you have abundant nature within the country too. Hikes in Bukhansen, the beaches in Busan and beyond. Everything works so smoothly, it's just a great, great country to visit. I'm not surprised it makes the list of most visited countries in the world. More people should go!
My visit to South Korea? My visit to South Korea was more than a visit. I traveled there once as a backpacker, but ultimately I returned twice more to teach English as a foreign language, working on English winter camps I truly love South Korea (even if I'm one of the few people who hate the food there, kimchi? gross!). Oh, and once I left a bag at the airport on Christmas day and a lady saved me, and drive 4 hours to go back and get it for me. Unreal.
Top places to visit in South Korea:
Seoul
Busan
The DMZ
Jeonju Hanok Village
Bukhansen mountains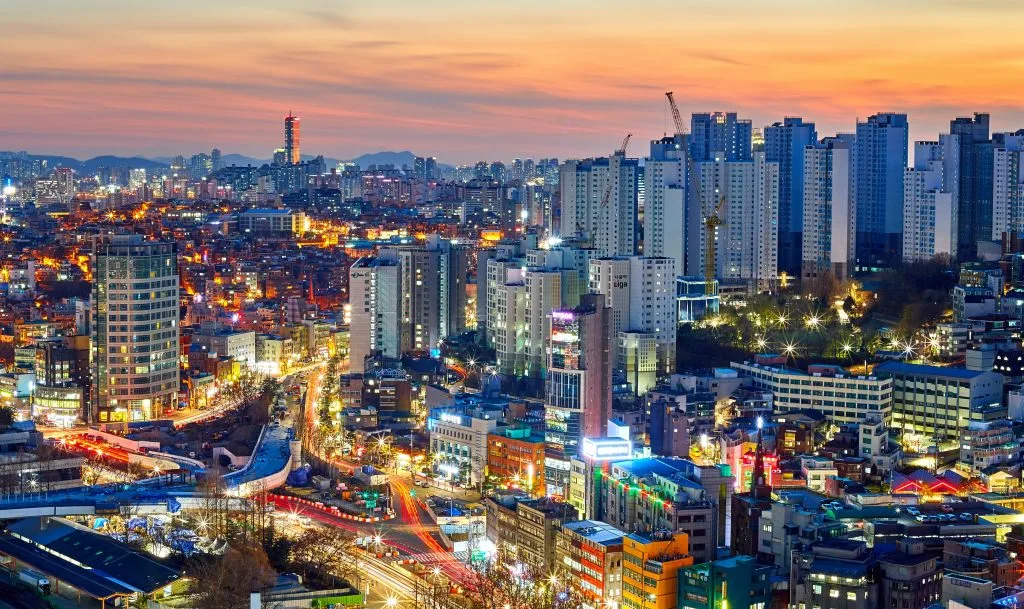 19. Poland – 17.5 million visitors
Why visit Poland?: Warsaw and Krakow attract the vast majority of travelers who venture to Poland. Although the skiing and hiking in the Tatra mountains is also a (cheap) winter option too. They have 14 Unesco World Heritage sites too, and it's home to Auschwitz, which is a site of pilgrimage and respect for millions of Jews around the world.
My visit to Poland: I wasn't sure about whether to visit Auschwitz or not. It's a morbid destination, full of horror. But, like many, I was drawn to it. Mans's inhumanity to man and all that. And it was worse than I imagined. Depressing doesn't come close. But I think it's important to remember what can go wrong when we turn a blind eye to tyranny, and fascism for that matter. Krakow, however, is beautiful. And the bars are welcome for a stiff drink after the day at Auschwitz. Tough times.
Top places to visit in Poland:
Salt Mines
Auschwitz
Gdansk
Krakow
Warsaw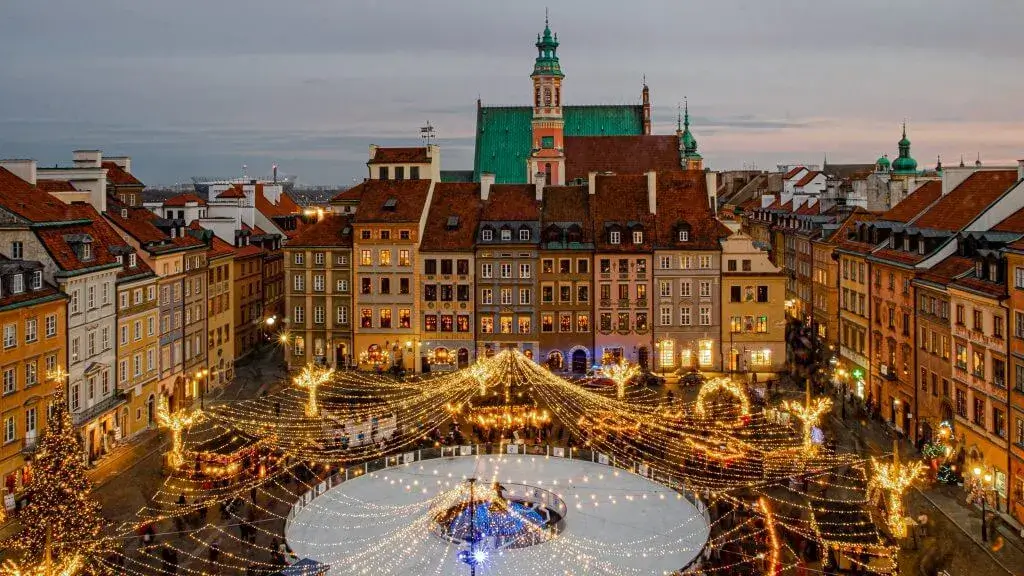 18. Saudi Arabia – 18.0 million visitors
Why visit Saudia Arabia?: Formerly, along with Angola and Equatorial Guinea, the hardest country in the world (For a non-muslim) to visit. 99% of the visitors to Saudi Arabia are fellow Muslims who visit the holy site of Mecca, a rite of passage as part of the Muslim Faith.
Tourism is very new to the country, and the new leader Mohammed bin Salman is often accused of 'Sports washing', adopting sports events (And tourists) to convey a liberal attitude. Whereas the brutal reality of the oppressive regime is something else entirely, especially for women and the LGBTQ communities. Beautiful country, awful governance.
My visit to Saudia Arabia: It was a NIGHTMARE to visit Saudi Arabia pre-sports-washing. It took me a year to get my Saudi Arabia visa, and ended up with my being' hired' to get a business visa. Wild. In the end I made it, and the country was a lot less developed than I had envisaged. I was expecting a kind of Qatar/Dubai vibe. But not at all, quite run down actually. The people were hugely welcoming and I had a great time. I'm keen to go back, just not in support of their leadership.
Top places to visit in Saudia Arabia:
Mecca (only Muslims allowed though, what a world)
Mada'in Saleh
Jeddah
Riyadh
Al-Waba crater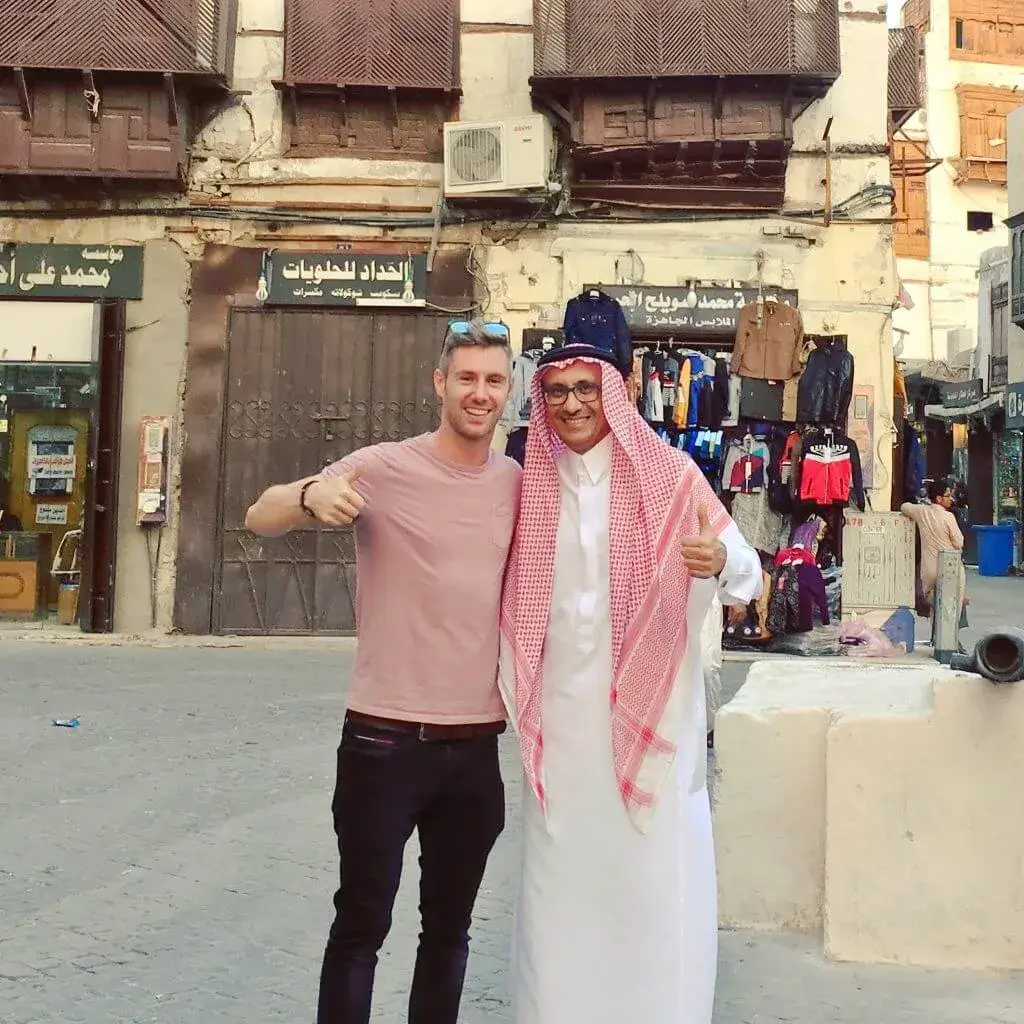 17. Canada – 20.0 million visitors
Why visit Canada?: Wow, it's a gem. It has everything. From modern city life, to amazing skiing in Whistler, some o the most beautiful national parks on the planet – Banff, Jasper, the Rocky Mountains. Then, for the hardcore travelers, you can go up north to the Inuit tribes and see the original settlers. The whole country is a gem!
My visit to Canada: One of the first countries I ever visited, and my first trip I only made it to Vancouver. I had spend all summer working on an American Summer Camp, and we ventured on the train north to party. What ca you say about Canadians. Best people in the world? Very possible. I love them. And Vancouver is as livable a city as they come.
Top places to visit in Canada:
Niagara Falls
Toronto
Vancouver
Banff Naional Park (and the Rocky Mountains)
Whistler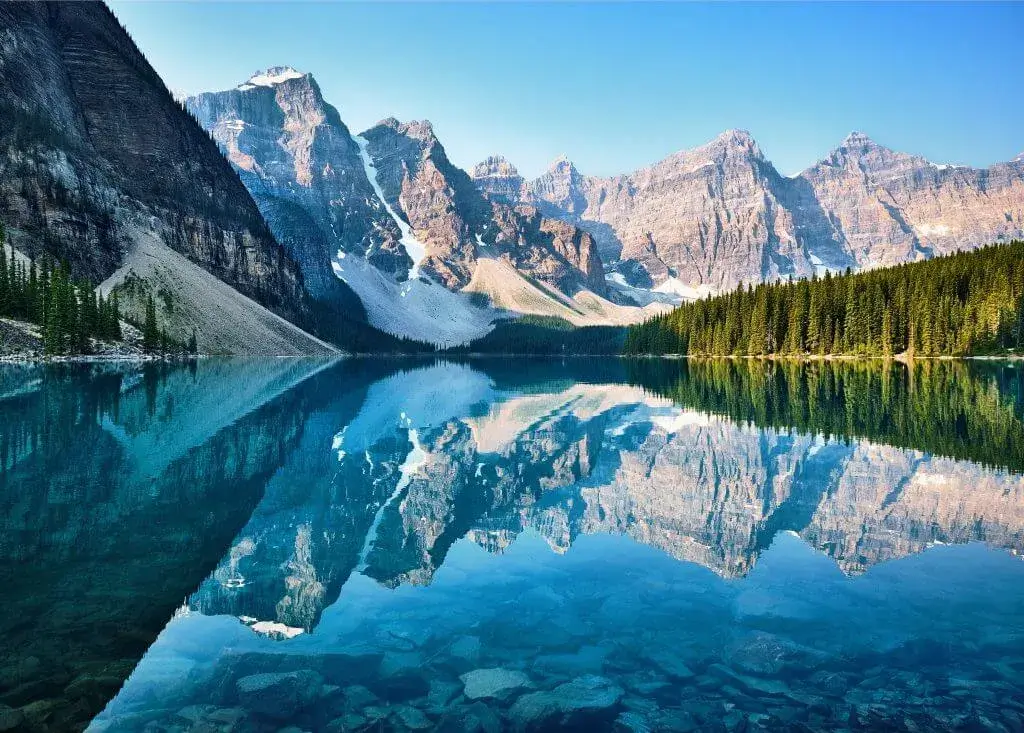 16. Japan – 24.0 million visitors
Why visit Japan?: The most developed country on earth. Polite locals, beautiful scenery, a mix of ancient and modern cultures, skiing, hiking and great transport links. Japan is understandably one of the most visited countries in the world. I'm surprised it's not even higher to be honest. That being said, it's quite tricky to navigate unless you speak Japanese. But then again, that's part of the fun.
My visit to Japan: I love JAPAN! I loved it the first time, even on a $20 a day budget, when my buddy and I flew into Tokyo and overland by public bus all the way to the Southern tip of the country, via Oska, Kyoto, Hiroshima. Where we then took the boat to South Korea.
The next time I went with my Mrs and mum, we saw the snow monkeys in Nagano. Gorgeous. And finally, last year, my mum at 70yo, with Parkinson's disease, and I, climbed mount Fuji together for charity, raising $20k for Parkinson's. A country that will forever be dear to my heart.
Top places to visit in Japan: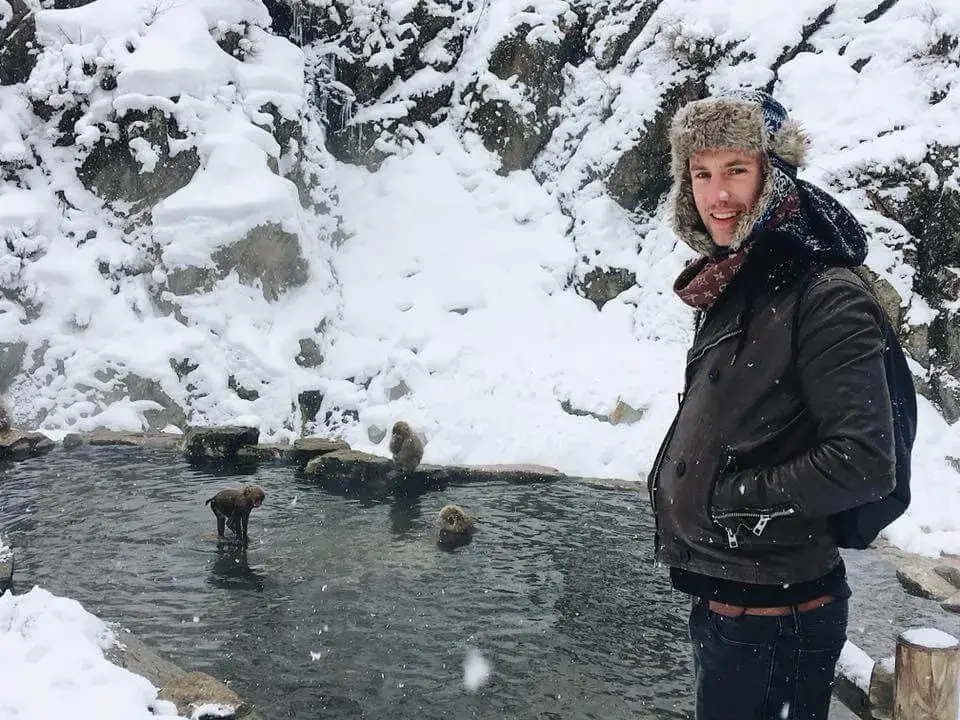 15. Russia – 24.6 million visitors
Why visit Russia?: The biggest country in the world, home to the Kreim, St Basil's Cathedral and the EPIC Trans Siberian railway. Russia represents so much of our modern history, everyone should pay a visit at least once. Even if the food isn't much to write home about, the landscape certainly is!
My visit to Russia: I first visited Russia on my Asia to Europe overland trip. I took the Trans Siberian train, 3rd class, the whole way. Stopped off at Novosibirsk, Lake Baikal, St Peterburg and Moscow. The next time I went was in 2017, when I signed up to climb Mount Elbrus, Europe's highest mountain and one of the seven summits. I went back again in 2018 with my Mrs to watch England getting beaten by Croatia in the World Cup semi-final.
Top places to visit in Russia:
Moscow
St Petersburg
Lake Baikal
Ride the Trans Siberian
Mount Elbrus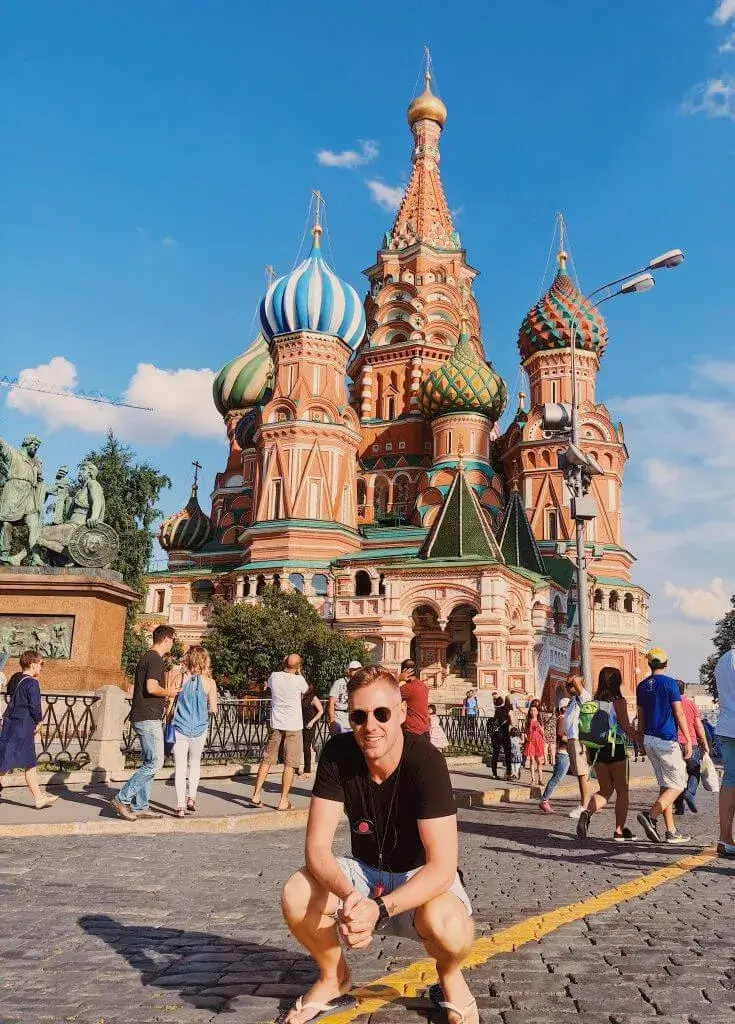 14. Greece – 24.8 million visitors
Why visit Greece?:
My visit to Greece: I've been to Greece twice, once as a backpacker and once with my wife since making money from my blog. The second time was much better! The first trip's highlight though, undoubtedly, were the Monasteries in Meteora. Ignorantly, I had never actually ever heard of them, but when I saw them, perched on their cliff tops. Beautiful. The second time around, with a little more money, spending time in luxury in Santorini was the exquisite Greek experience. That and Athens, yu can't beat it.
Top places to visit in Greece:
Athens
Santorini
Meteora
Mount Olympus
Crete (or any Greek island!)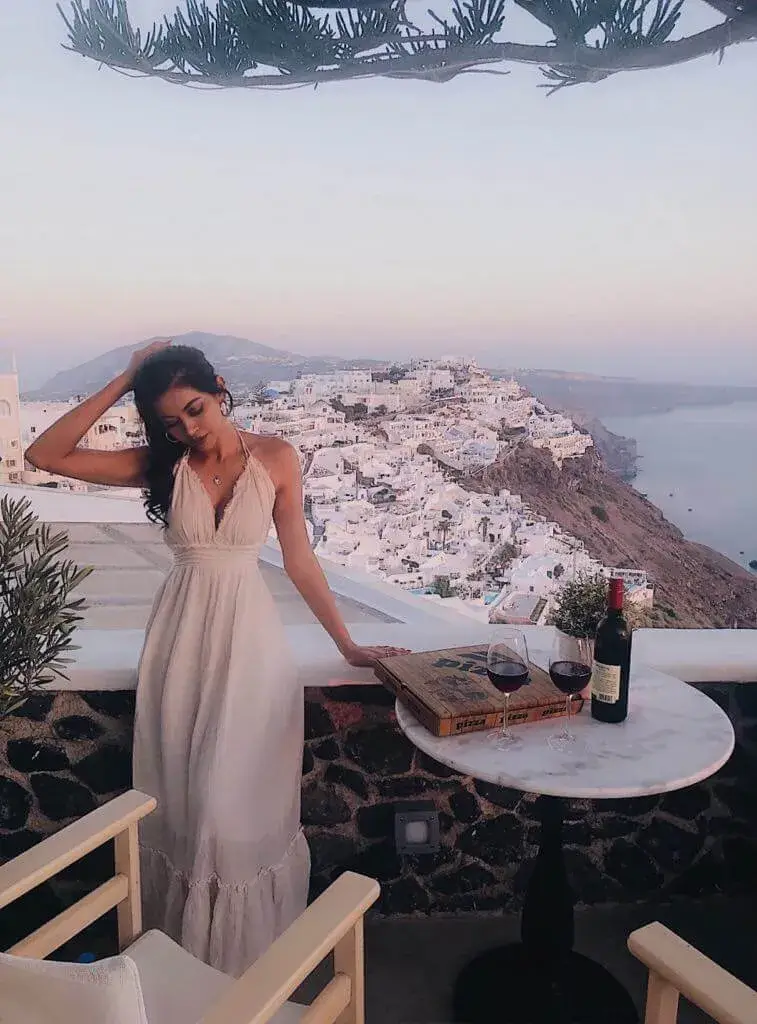 13. Hong Kong – 26.6 million visitors
Why visit Hong Kong?: The best skyline in the world, and the coolest harbour in the world (even if Sydney might argue with that). Hong Kong is a great blend of new world money, and ancient Chinese heritage. It's where the banking world meets historic Buddhist monasteries. Real estate is ridiculously priced, but everything else, from street food to taxis, is actually pretty good value. If it wasn't for the house prices, I'd consider living here. PS Free Hong Kong!
My visit to Hong Kong: I've been many times to Hong Kong. Actually emirates has an amazing deal on business class flights from Bangkok to Hong Kong, so it's a great spot for a party weekend away! I've been there solo, with my wife, with my mum and with my mates, and I always love it. The hike to Big Buddha is a particular highlight, and of course, crossing the harbor on the old junk ships is cool.
Top places to visit in Hong Kong:
Victoria Harbour
Victoria Peak & Tram
Tian Tan Buddha (and the cable car or hike)
Lan Kwai Fong (to party!)
Repulse Bay & Beach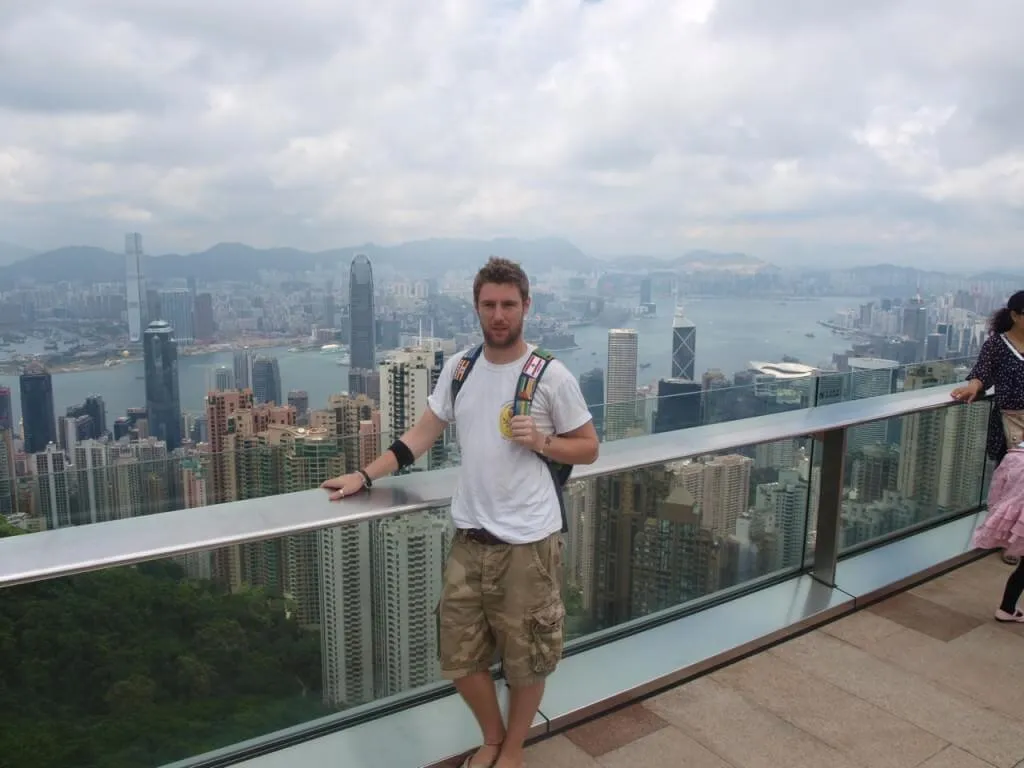 12. Malaysia – 26.8 million visitors
Why visit Malaysia?: An English-speaking country on the cusp of 1st world development. Amazing food, exceptional beaches, and a very cool Capital City. What's not to love in Malaysia. It's super tourist-friendly too, with Air Asia being based out of Kuala Lumpur, and a bus and train network taking you around the country for peanuts. And it's a stone's throw from both Singapore and Thailand. Winner.
My visit to Malaysia: When I was teaching English in Thailand, I would go to Malaysia a lot for visa-runs. Then, when I moved back to South East Asia, I ended up studying my Master's Degree in Kuala Lumpur, and loved it! A few years later again, I moved back to Kuala Lumpur for a second time when my Mrs got a job for Air Asia. KL is one of my favorite cities in the world. And Penang Island is maybe the best food island on the planet.
Top places to visit in Malaysia:
Kuala Lumpur
Perhentian Islands
Penang
Langkawi
Cameron Highlands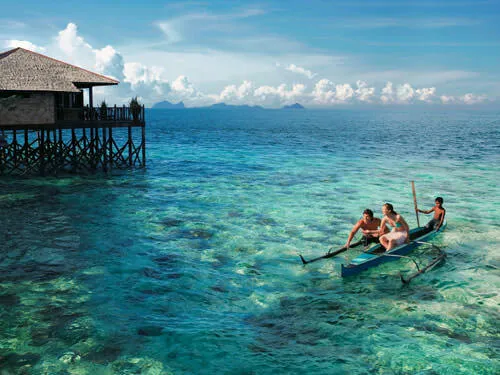 11. Austria – 28.1 million visitors
Why visit Austria?: Europe's answer to Canada, but with better architecture, more history, and much better beer. But it comes at a price, and it ain't cheap. Vienna is a wonderful city, but lunch is going to cost you $20, and lets' not talk about hotel prices! Halstatt is the jewel in Austria's tourist crown. PICTURE PERFECT. But their mountain ranges and castles are all epic too, both skiing in Winter and hiking in Summer. Austria has it all.
My visit to Austria: I had my Euro-rail pass, and I made the most of it. It allowed me to take trains all across Europe, which saved a lot of my costs in Austria. Salzburg was cool for sure, but Vienna stole my hear (and my bank balance).
Top places to visit in Austria:
Halstatt
Vienna
Fortress Hohensalzburg
Krimml Waterfalls
Grossglockner Mountain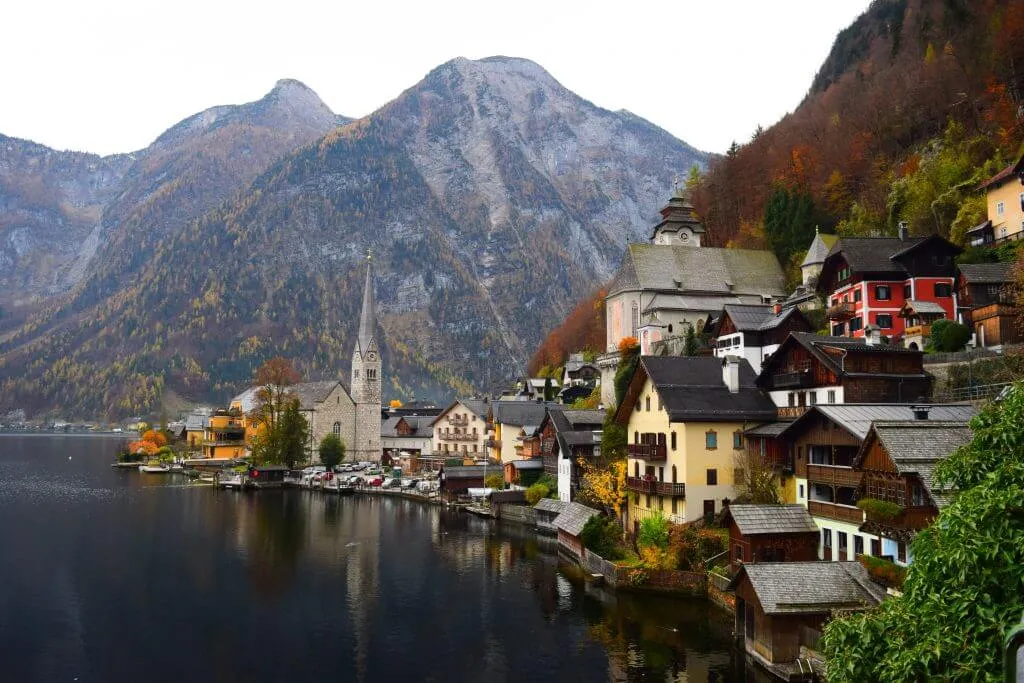 10. Turkey – 30 million visitors
Why visit Turkey?: East meets West. And one of the most fun cities in the world, Istanbul, actually straddles Europe and Asia. Then there's the fairytale balloons of Cappadocia, the waterfalls of Pamukkale, the ancient history of Ephesus, and endless beach resorts on top of all that too. Oh, and the food. Aaaagh the food. With a special shout out to baklava, so unhealthy but oh so delicious.
My visit to Turkey: I celebrated my 30th birthday with a wild 4 days in Istanbul, with watching Galatassary playing football a real highlight. But, like for millions, riding a hot air balloon in Cappadocia is an absolute bucket list item. Every bit as good as you imagine.
Top places to visit in Turkey:
Istanbul
Cappadocia
Pamukkale
Ephesus
Mount Nemrut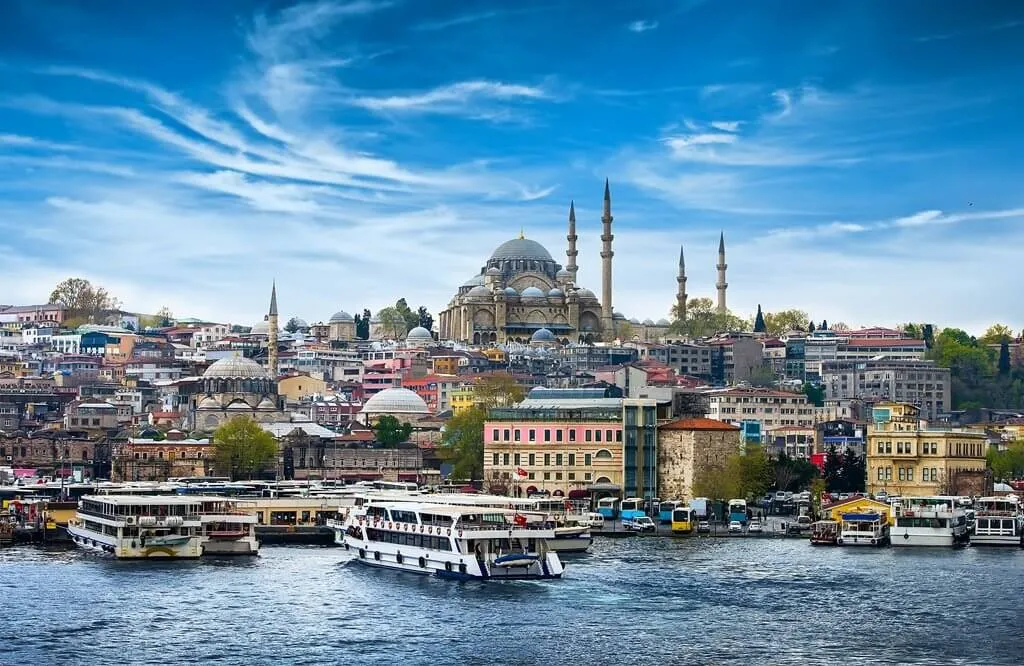 9. Thailand – 32.6 million visitors
Why visit Thailand: It's my adopted home, so this isn't impartial. However, the best food in the world, pristine landscapes, karst limestone cliffs, endless beaches, friendly people, great weather, cheap prices, beautiful women (can I say that in 2023 and beyond?! Anyway, it's true). And Chiang Mai, in the north of Thailand, in my opinion, is the nicest place in the whole world.
My visit to Thailand: My 'first visit' to Thailand never ended. From moving to Chiang Mai to teach English, to building my blog while living in Bangkok . Next thing I bought a condo in Bangkok, and eventually got engaged and started building my dream house in Chiang Mai, 14 years later. And I'm still here! I also cycled the length of Thailand during COVID, and even ran from Chiang Mai to Chiang Rai, all 200km of it.
Top places to visit in Thailand:
Chiang Mai
Bangkok
Koh Samui
Phang Nga
Krabi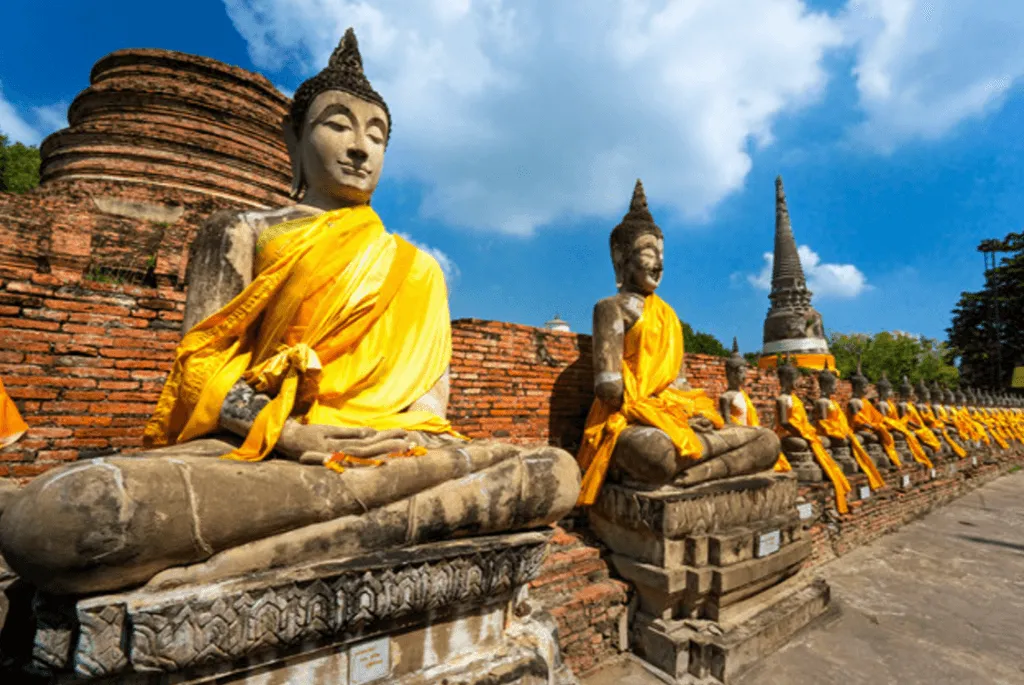 8. Mexico – 35.0 million visitors
Why visit Mexico: Being on the border with the US means that Mexico was always going to feature on the most visited countries in the world list. And of those numbers, the vast majority head to Cancun, and the surrounding beach areas. Although Mexico offers much, much more. Check out my blog post on the most famous landmarks in Mexico for some ideas. And also, their Day of the Dead festival is taking over!
My visit to Mexico: I had just begun an epic overland trip that would take me through every country in Central America, and then ultimately every country in South America, over the course of a year. Mexico was my first stop. My initial base was Mexico City. I, too, had heard all the scary stories about Mexico City, kidnappings, gangs stuff, cartels. So my expectations were in the gutter. Then BOOM. Fell in love with the city Extended my stay. I loved the place. Really fun city. Great nightlife, Mexican street food EVERYWHERE. And great cultural heritage sites too. It gets a bad rap. Cancun though? Sh*thole. Tulum and Playa Del Carmen were much, much nicer.
Top places to visit in Mexico:
Mexico City
Tulum
Chichen Itza
Marietas Islands
Pico De Orizaba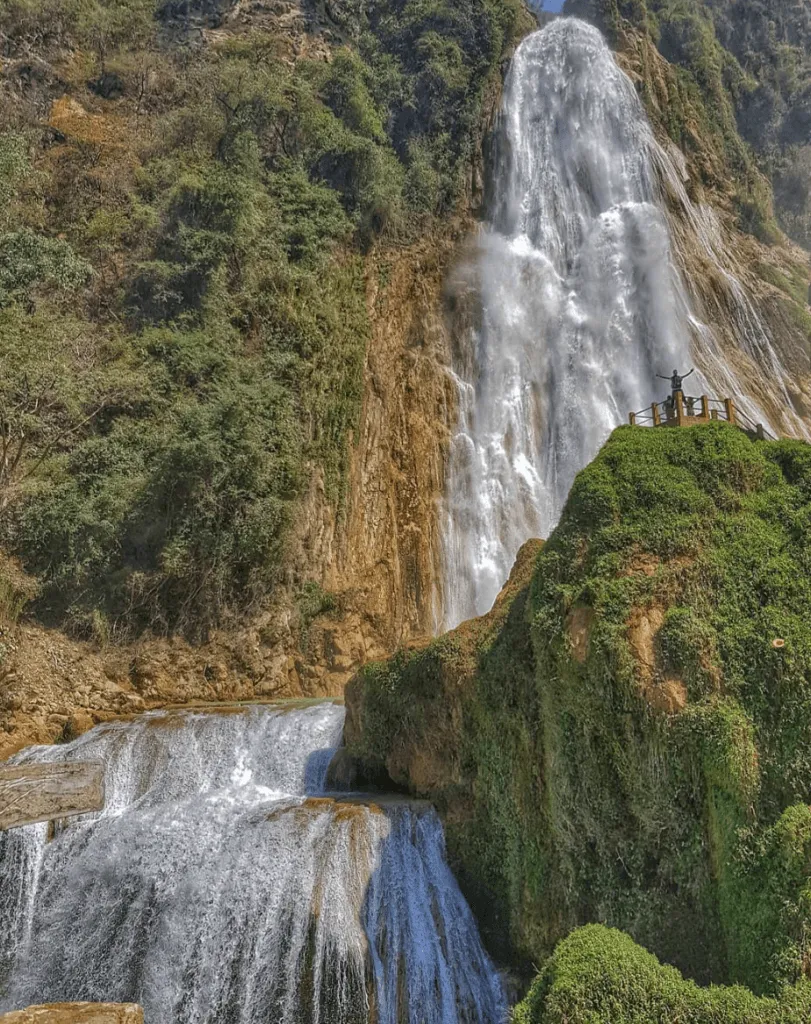 7. Germany – 35.6 million visitors
Why visit Germany: The strongest economy in the world, and tourist infrastructure to match. From the modern history of Berlin, the ancient stuff in Munich, and beyond. The beers, the Black Forest and of course Oktoberfest, Germany is right near the top of the list of most visited countries fro very good reason.
My visit to Germany: More through luck than good planning, I ended up in Germany in late September, and that meant one thing OKTOBERFEST! The beer-swilling festival is quite the sight to behold. Huge liter steins full of beer, people singing and dancing on tables by 10am. It takes patience and a strong liver! But I loved it, a reunion with friends, and then about 5 days to recover! Of course Berlin, Munich etc were great stops too, but Oktoberfest, for me, will never be forgotten (of what I can remember!)
Top places to visit in Germany:
Berlin
Munich
Black Forest
Neuschwanstein Castle
Oktoberfest (not a place, but so much fun, factor it in!)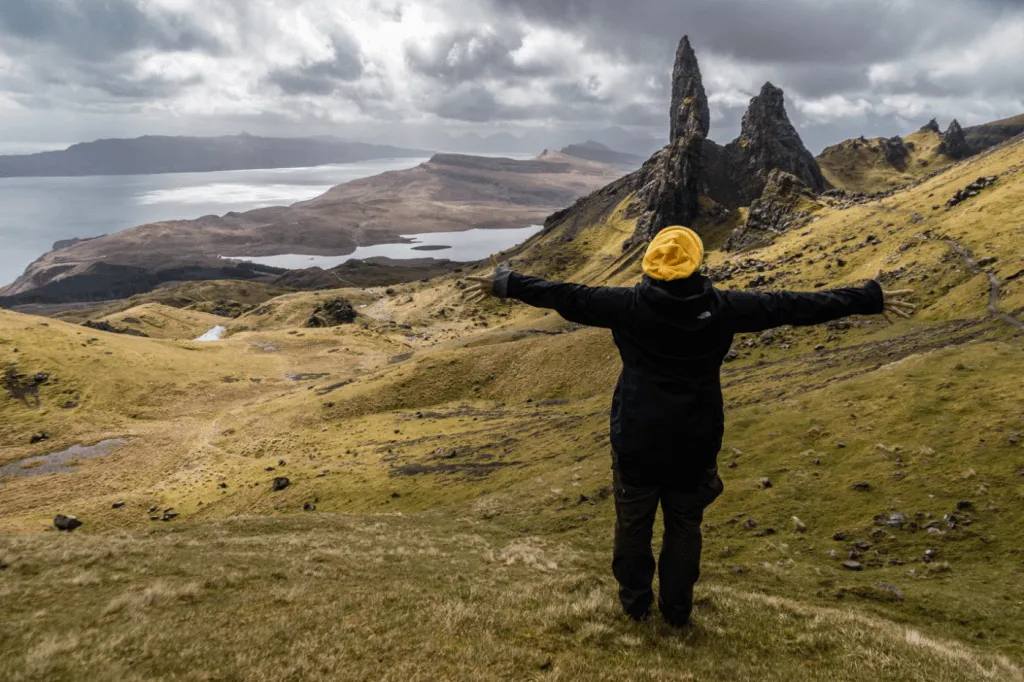 6. United Kingdom – 35.8 million visitors
Why visit the United Kingdom: Home of the world's most famous Monarch, the Queen. London is one of the most visited cities in the world since the dawn of tie. And then of course the UK also has Wales, Northern Ireland, and Scotland too. So it's more than just London. Edinburgh, Bath, the Scottish highlands, the Lake District, Snowdonia National Park in Wales, the UK is growing as a tourist destination year-on-year as people explore beyond the London airport.
My visit to the United Kingdom: I was born in the Republic of Ireland, but I grew up in Northern Ireland, part of the UK. So I spent more than 16 years living in the UK. I didn't travel much growing up, we were poor, didn't have a car, and my mum (a single parent) was on welfare.
So I only got to Portrush, in the northern part of Northern Ireland once, and a trip to Northern England to see extended family. I took a school trip to London once too, and that was it! since growing up, when I go back and visit my family there, I try to soak up a little more. Recently, I did the 3 peaks challenge, which was beautiful. My family lives in Whitley Bay on the east coast of England. It's gorgeous too.
Top places to visit in the United Kingdom: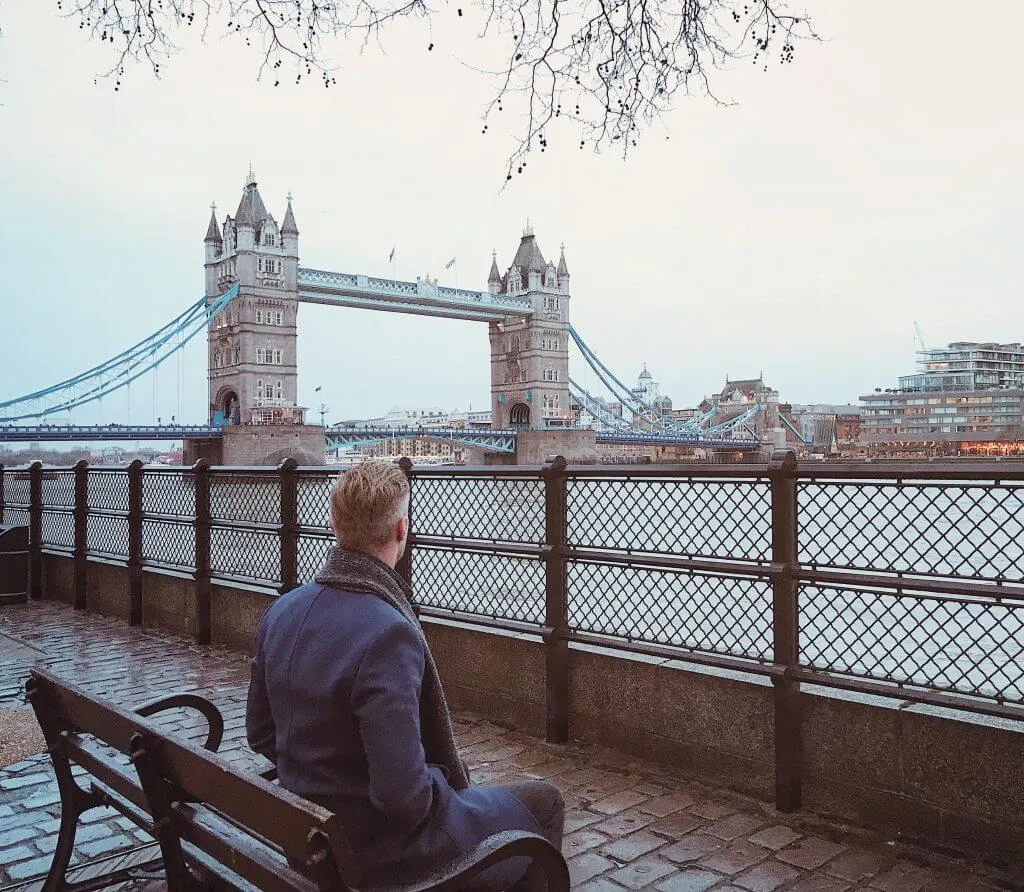 5. Italy – 52.4 million visitors
Why visit Italy: Come on, why not?! Pizza, pasta, wine, Rome!! Venice, Florence, Amalfi Coast, Vespas, Pavarotti, AC Milan. Everything about Italy is steeped in history, cultural significance, and beauty. It truly deserves its place in the list of most visited countries in the world. You could spend months, and tens of thousands of dollars, and STILL not get thought the famous destinations, and spectacular sites of Italy.
My trip to Italy: I'm going back to Italy for my honeymoon in 20022, and I can't wait! The first time around, I was on a backpacker budget of around $30 a day. And while I managed to visit Rome, Florence, Milan, Venice etc it was a struggle on that budget, and for sure I missed out on a lot of opportunities because of it.
Next time, I'm hoping to venture to Scilly too, and Lake Como, and the Amalfi Coast, Cinque Terra, and Positano. The dream!
Top places to visit in Italy:
Florence
Venice
Amalfi Coast
Sicily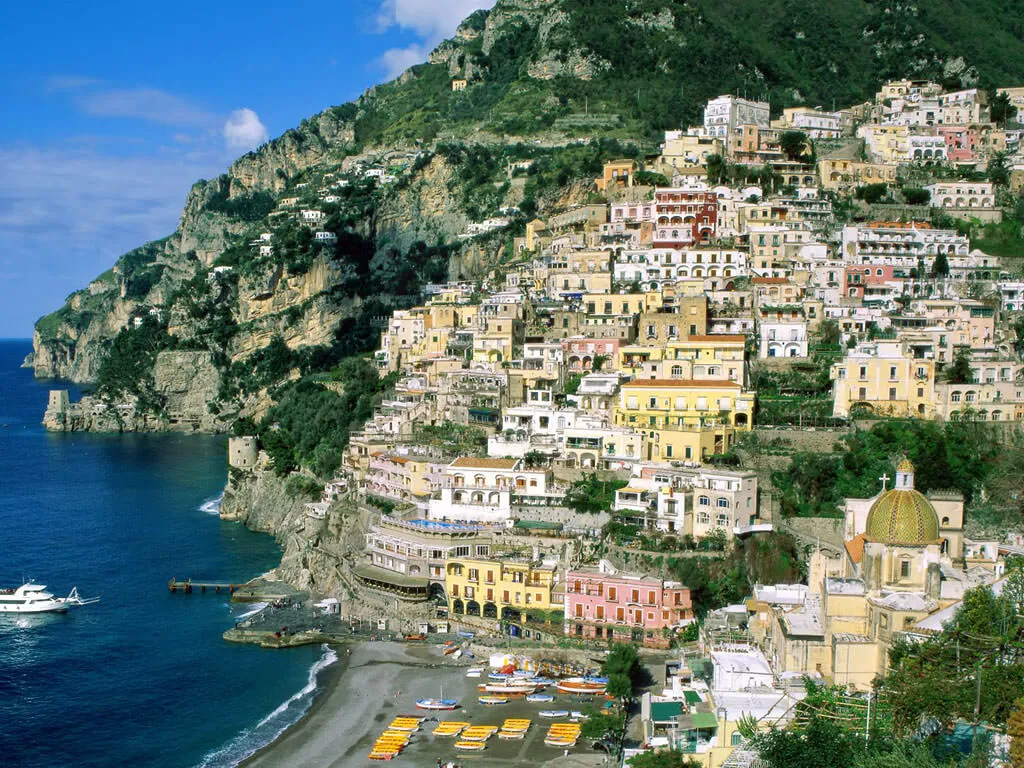 4. China – 59.3 million visitors
Why visit China: If we put politics to one side, China is a truly special tourist destination Historically, they were streets ahead of the world, with universities existing in China before schools even existed in England! The Great Wall, the Terracotta Warriors in Xi'An, the modern skyscrapers of Shanghai, and then there's inner china too. Chengdu, Sichuan province, Guilin. And the island life in Hainan.
China really offers tourists so, so much. Most tourists, right now, are made up of other Asian nations, but that's set to change. China cleaning up their tourist isa situation would help!
PS Free Tibet (and Hong Kong, and Macau, and Taian, and the Uighur, and the political prisoners).
My trip to China: Perhaps my favourite country to travel to. Shocked? Fair enough. But what other country can you have luxury in the Capital, great nightlife, modern malls? Then hop on a train and suddenly, a day later, have a 'real' travel experience in the jungle, or rice paddies, or mountains. It's spectacular.
I've been maybe 6 times to China. Holding a baby Panda in Chengdu, the Ice Festival in Harbin, the Avatar mountains in Zhangjiajie national forest park, it never fails to amaze me. Next? I want to visit Mount Huashan, and also the North West of the country.
Top places to visit in China:
Guilin
Tibet* (*shouldnt be China, but it is, whether we like it or not)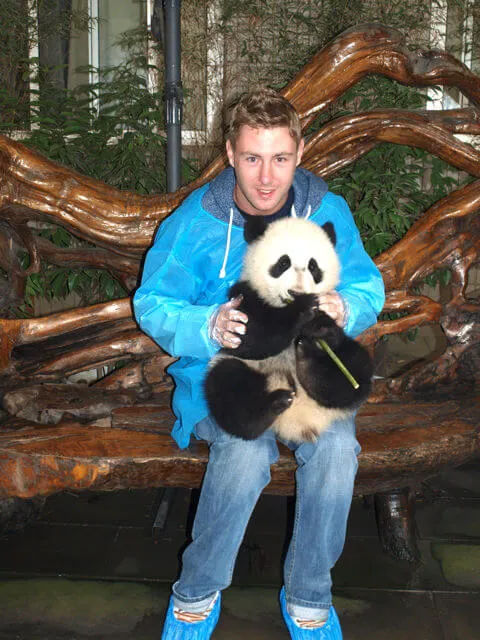 3. Spain – 75.6 million visitors
Why visit Spain: Lovely Spain. It's been a huge destination for much of Europe looking for summer breaks, often on the cheap, for more than 50 years. Their coasts are full of resort towns, and they serve a purpose for people who need a break from the stresses of life. But there's more to Spain too of course.
Beautiful Barcelona and regal Madrid are great cities to explore. And then of course their La Tomatina festival, where each year there's a giant tomato fight in the town of Bunol.
They have the history and architecture of Murcia and Valencia, and also the part spots of Marbella and Alicante.
My trip to Spain: Spain also has the Canary Islands, where I recently rowed across the Atlantic from, and Lanzarote, in particular, was gorgeous.
Top places to visit in Spain:
Barcelona
Madrid
Alicante
Lanzarote
Murcia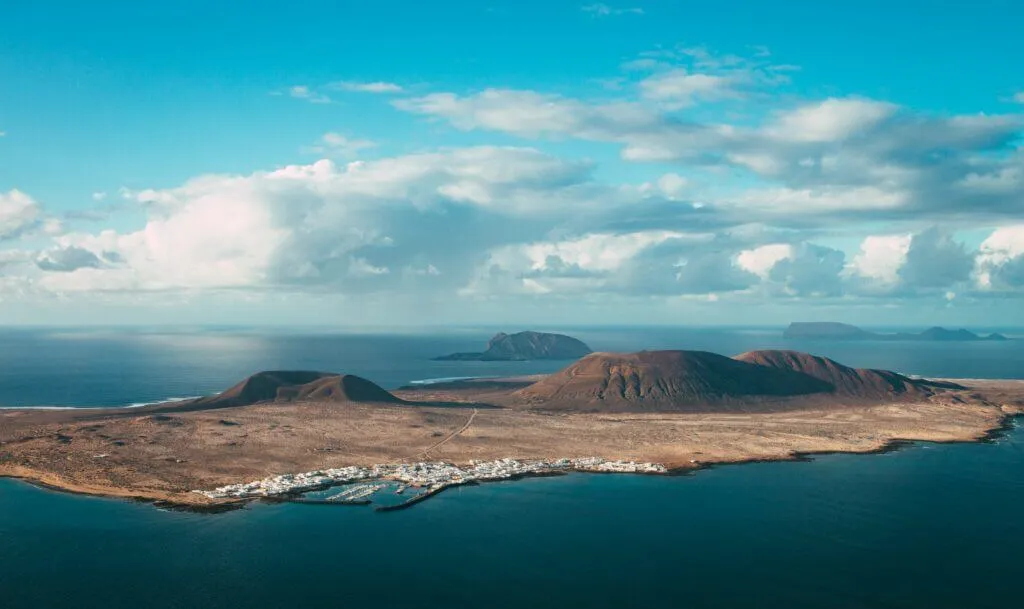 2. The United States – 75.6 million visitors
Why visit the USA: It has everything. EVERYTHING. World Class national parks, historic landmarks, mainstream media hotspots, great road-trips, banging nightlife, it's easy to get around AND people speak English. Travel doesn't get much easier than in the USA. It's also central to Western Culture (and dare I say it, to modern values), so it holds a draw for anyone with a TV. Me included. From the Hollywood Sign to Times Square, we all end up in the USA at some point.
My trip to the USA: I spent each summer during my university days working on special needs summer camps, so each summer I'd have a couple of months working at camp, then a few months traveling around the country. And I loved it. Broke, hitchhiking, 6 to a hotel room, true youthful travel. Partying all night in New York and Vegas, getting up to no good in college towns, drunken tattoos, and mishaps. Great memories.
Now, older, I'd love to go back on a road trip. Or even better, cycle from San Francisco to New York. That would be very cool.
Top places to visit in the USA:
New York City
Las Vegas
Yosemite National Park
Yellow Stone National Park
Los Angeles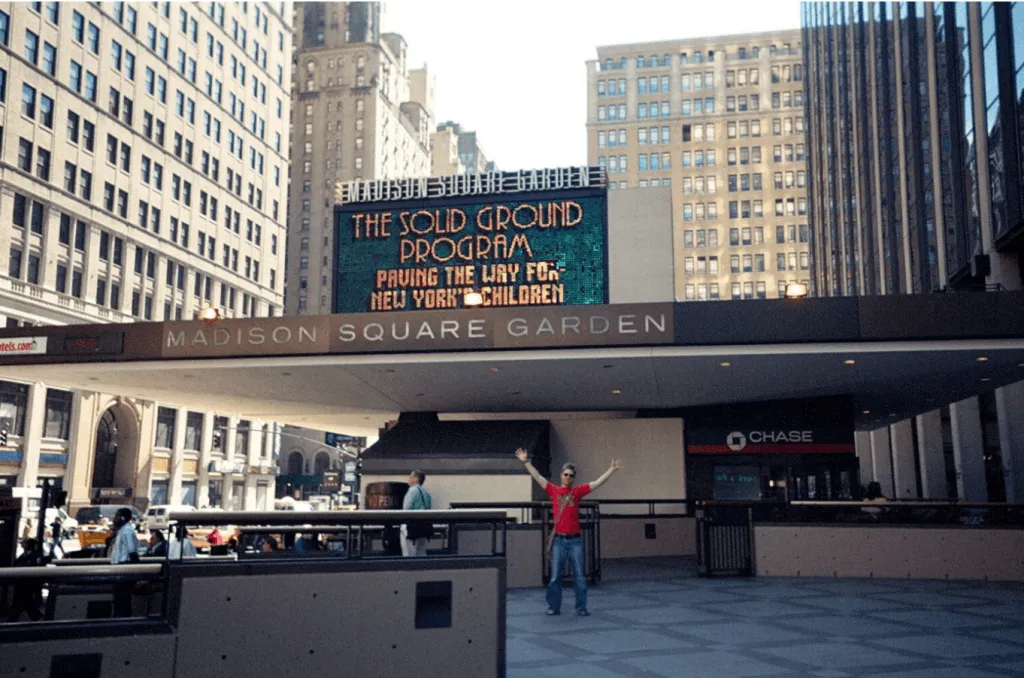 1. The MOST visited country in the world: France – 82.6 million visitors.
Why visit France: Why is France the most visited country in the world? Good question. Mainly because the 2 biggest tourist providers, China and the USA, love the concept of Paris, and its Effiel Tower, the Mona Lisa etc. The media has undoubtedly created a vision of Paris that, in my opinion, isn't quite true.
That being said, parts of France are beautiful. The Loire Valley, the southern coast, the Alps, Chamonix and the opportunity to hike and climb Mont Blanc. And then there's the cheese and win. Luscious. So while France may not be my cup of tea, I understand why it's so alluring.
However, did you know there is 'Paris Syndrome for people coming to Paris who are left utterly devastated by its reality versus its myth? So it's not just me then?!
My trip to France: Full disclosure. I hate Paris. Although I do love the Eifel Tower because I'm a sucker for a tourist hotspot just as much as the next guy. The rest of Paris is filthy, it's dangerous, crime is rampant and people are unfriendly. It's also wildly expensive, 10 euro for a coffee anyone? And then there's Marseille. I mean this having been to Conakry, Kinshasa, Mogadishu etc, Marseille is one of the worst cities in the world.
And now the good parts. Chamonix is GORGEOUS. A visit to Champagne is great. The 'red wine marathon' near Bordeaux is genius. Nice is charming, and the villages are picture-postcard-perfect.
Top places to visit in France:
Paris
Chamonix (and Mont Blanc)
Bordeaux (and the Marathon Du Medoc)
St Tropez
Champagne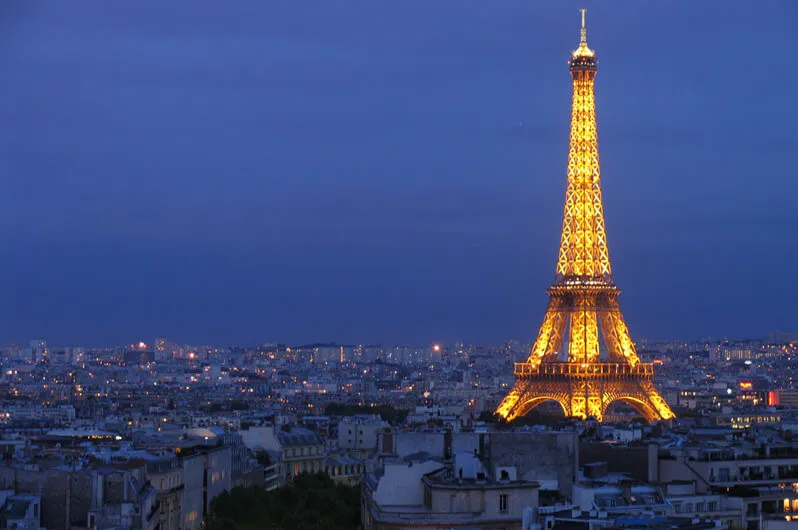 Which of the most visited countries in the world would I recommend you visiting?
I've been lucky enough to visit all of the most visited countries in the world. So which 7 would I recommend you guys visit? Ok, not in order:
China
Italy
Japan
Turkey
Austria
Indonesia
India
I wanted to write 5 but it's tough to keep it limited, so I'll add 7. Why? China IS huge, so it has everything. Same for India. Italy makes it for the romance, Japan for my experience on Mount Fuji with my mum. Indonesia? One of the few places left in South East Asia that you can actually still have a real travel experience (outside Bali) and Austria represents Europe.
Final thoughts on the most visited countries in the world?
Something interesting? Some of these countries also feature on the 20 most expensive countries to visit in the world. Which ones do you think? Check HERE!
After listing the 30 LEAST visited countries in the world, which it seemed no-one had been to any, hopefully, this list resonates a little better and you guys have managed to tick a few off? Me? I'm off to Mauritania and Tanzania, then Costa Rica and Thailand all in the new few months. Can't wait for a post-COVID world to re-emerge. Good luck folks.
Remember, never travel without travel insurance! And never overpay for travel insurance!
I use HeyMondo. You get INSTANT quotes. Super cheap, they actually pay out, AND they cover almost everywhere, where most insurance companies don't (even places like Central African Republic etc!). You can sign-up here. PS You even get 5% off if you use MY LINK! You can even sign up if you're already overseas and traveling, pretty cool.
Also, if you want to start a blog...I CAN HELP YOU!
Also, if you want to start a blog, and start to change your life, I'd love to help you! Email me on johnny@onestep4ward.com. In the meantime, check out my super easy blog post on how to start a travel blog in under 30 minutes, here! And if you just want to get cracking, use BlueHost at a discount, through me.
Also, (if you're like me, and awful with tech-stuff) email me and my team can get a blog up and running for you, designed and everything, for $699 - email johnny@onestep4ward.com to get started.
Do you work remotely? Are you a digital nomad/blogger etc? You need to be insured too.
I use SafetyWing for my digital nomad insurance. It covers me while I live overseas. It's just $10 a week, and it's amazing! No upfront fees, you just pay week by week, and you can sign up just for a week if you want, then switch it off and on whenever. You can read my review here, and you can sign-up here!