In spite of the unparalleled ease of access to the Internet, books remain one of the things people use most to escape the realities of day-to-day life, to learn something new, or as a source of inspiration to begin a new adventure. Since it's so easy to get caught up in the grind, we need to actively seek out the types of things that will help us cast aside the shackles of monotony that bind us to our daily lives. For the avid reader who hasn't replenished their soul with a journey of their own in a while, we've put together a list of five great books that will inspire you to explore the world around you and take the road less travelled.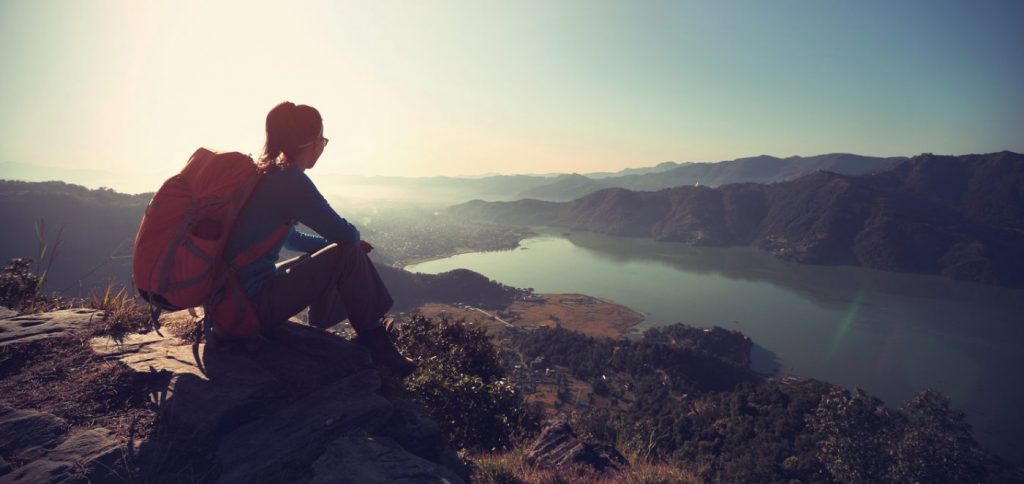 Finding Gobi: A Little Dog with a Very Big Heart
Travelling itself is a great way to rejuvenate the soul and prompt one to take stock of their life, but imagine finding a companion along the way that completely upends your ideas of love, devotion and the importance of friendship. In Dion Leonard's Finding Gobi, a non-fiction  retelling of Leonard's experiences during a grueling 155-mile race through China's Gobi Desert, the author gains an unexpected companion: a small stray dog.
Though diminutive, Leonard's unlikely companion follows him over miles of increasingly difficult terrain. Embedded with a touching tale of Leonard's childhood of love and loss, Finding Gobi illustrates how friendship and devotion can permeate one's shell and help us re-learn that which is truly important in life.
Eat, Pray, Love
Popularized by the film starring Julia Roberts, Eat, Pray, Love is emblematic of the classic traveling book. In many ways, the main character (and author) of this novel, Eliza Gilbert does what many of us have only dreamed about: leaving behind an established life in favour of a journey to discover that which makes her whole. Reading this book will have you longing to pack your bags to travel along Eliza as she experiences different countries and cultures over the course of a year.
White Tiger
If you're looking for a book that will inject you with a bit of wanderlust for completely authentic and exotic locals, look no further than White Tiger. This book, authored by Aravind Adiga, doesn't over-embellish the beauty of India the way many others have, but rather paints it as it truly is—a remarkable country that is burdened by trials, poverty and struggle. It remains an honest telling of a place visited by millions of tourists each year, tourists who may walk the streets, take the tours and visit the temples, but never get to experience or appreciate the reality of the people and culture. White Tiger has often been labelled a "must-read" for anyone traveling to India.
In a Sunburned Country
In Bill Bryson's In a Sunbathed Country, the reader is taken on a humour-filled journey through one of the world's most exotic countries: Australia. Bryson ingeniously weaves a web consisting of natural beauty and mortal danger as he whisks the reader between Australia's modern cities and the unrivaled perils of the unforgiving Outback. For those seeking the type of adventure that will add an element of danger to their lives, In a Sunbathed Country acts as a delightfully unofficial introduction to a place that is comparatively alien to anywhere else on the planet.
How to Travel the World on $50 a Day
For many, having the opportunity to travel to many of the world's most exotic destinations is little more than a dream, unless of course, you have the right travel guide in your back pocket. Matt Kepnes' How to Travel the World on $50 a Day takes a no-nonsense approach to finding ways to travel frugally, from cheap accommodations and airfare to saving money on transportation, meals and more. This book will not only tickle your travelling bone, but will also convince you that the trip you've been postponing doesn't need to be put off any longer as he chronicles how he's been able to travel the world on a comparably modest budget.
Regardless of where you want to go, what you want to see, or what you hope to experience, there is a travel book out there that will inspire you to start packing. All five of the books listed above are available right now at bookoutlet.com, where you can pick up thousands of books for as little as $5 from the comfort of your own home.