Famous for its beautiful people, breath-taking panoramas, world class cuisine, award winning wines, cutting edge fashions and some of the world's finest luxury cars and motorcycles, Italy never fails to impress.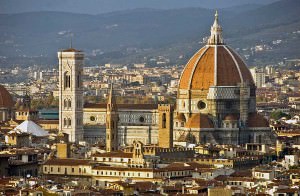 Rich in heritage with a history dating back some 200, 000 years, Italy has long held an intoxicating fascination, dripping in romance and intrigue which continues to make it one of the most popular holiday destinations on the globe.
Italy offers an abundance of excitement and beauty from snow-capped skiing in the Italian Alps in winter, to sun kissed beaches, cashmere sands, lapping azure waters and never ending cocktails on the Amalfi Coast, to the dramatic historical beauty of Florence, Venice, Rome and Naples.
Visit the legendary Leaning Tower of Pisa in the city of Pisa itself, embark on an incredible gastronomic journey in Bolgona, party the night away in Palermo and start an island hopping adventure in Capri.
Getting around on your Italian holiday has been made exceptionally easy by an assortment of transport options. If you plan on making a road trip of the Italian coastline you might find it easier to pick up a rental car and make your way, stopping at each little coastal village you come across. Just be sure that as a foreigner you have the correct car rental insurance as in the event that something does go wrong, it could really ruin your holiday and leave you seriously out of pocket if you don't have the right paperwork and insurance facilities in place.
There is so much to see and do it is virtually impossible to do everything, but there are a number of things you should never leave Italy without doing first. One of them is taking a cycle tour. There are many bike rental and bike tour operators that provide everything from guides, accommodation, meals and all sorts of exciting extras and allows you to see the beautiful country of Italy in a completely different way. Far from the madding crowds and heaving tourist busses, a cycle tour around Italy allow you the opportunity to experience life like a local.
Book a cooking class – Italy is famous for its incredible, mouth-watering food and the secret recipes that have been handed down from generation to generation. Learn to make pasta from scratch, the real way in the real kitchen of a no-nonsense Italian Mamma and create the memories that last a lifetime.