Rome is the sort of place that everything should visit in their lifetime, home to the Vatican City and the Coliseum, endless coffee shops, pizzerias and amazing gelato places. It had been on my list for a while until I finally managed to make it here, it doesn't come cheap though so if you're on a tight budget, try to get in, spend 3 days and get out! In that time though, be sure you don't miss any of the following:
1)     Coliseum
Tickets are 12.50 Euros/$15 (8 Euro for students) and that covers entry to the Coliseum, Palentine Hill the Roman Forum.
Queues can be up to 2 hours if you go directly to the Coliseum BUT if you go to the Roman Forum/Palentine Hill and access there first, you can effectively skip the queues when you reach the Coliseum later, just wave at all the people in the long line as you waltz past!
The Coliseum is everything you expect it to be, a 50, 000 seater, 2000 year old Staidum that'll take your breath away. Inside is impressive but the views from the outside are the most amazing.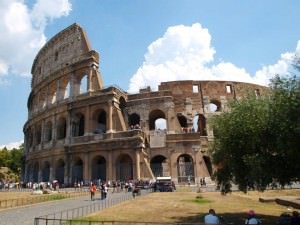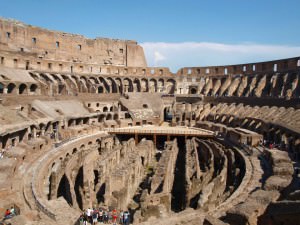 The Roman Forum is full of ruins of churches, piazzas, temples and market places – it all adds to the sheer sense of history you feel as you explore Rome. You'll need at least 3 or 4 hours to do this area justice.
2)     The Pantheon
A really surprise for me, this one. It is a really impressive site, a 2000 year old temple which is now a Church is in almost perfect condition! The dome on top is one of the most renowned archeological fetes in history, and to this day is sill the largest unreinforced dome in the world. The building is surrounded by a cosy piazza, definitely a good choice for Italian coffee and ice cream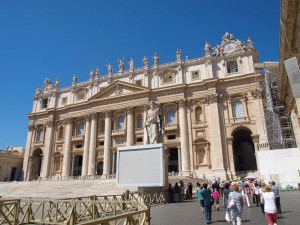 3)     Trevi Fountain
Even if you don't believe in luck , I challenge you to walk past this fountain without chucking 10 cents in and hoping for the best. Over $3000 per day is thrown in here, so put on your googles and the luck will come to you! The fountain is beautiful and it gives you a chance to rest your weary limbs.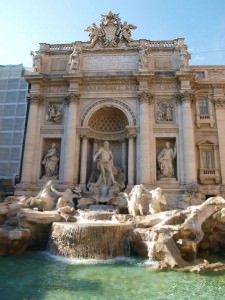 4)     Piazza del Popolo
A square surrounded in churches but more impressive than that are the views of Rome, wander up here in the late afternoon and finish off your book, it's awesome and the huge crowds seem to stay away, a rare thing in Rome.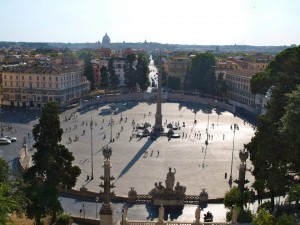 5)     Trastevere
I could list a few more churches and basilicas, and they're all worthy of a visit, but when you're in Rome you have to wander around Trastevere, especially around 9pm. The narrow streets are full of atmpospheric eateries with wine and pasta promotions, this is what I wanted Italy to look/feel like, it's really cool.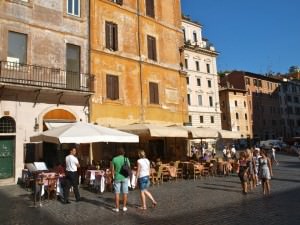 These 5 things are absolute must sees in Rome, you'll have to add the Vatican to that list to, I'll chat about that tomorrow. There are easily another 5 (10, 15) places I could add, but it you're stuck with just a day or 2 to explore,