The Power of Two: Email and SMS Marketing
Reaching customers at the right place and time has become even easier with the adoption of Smartphone.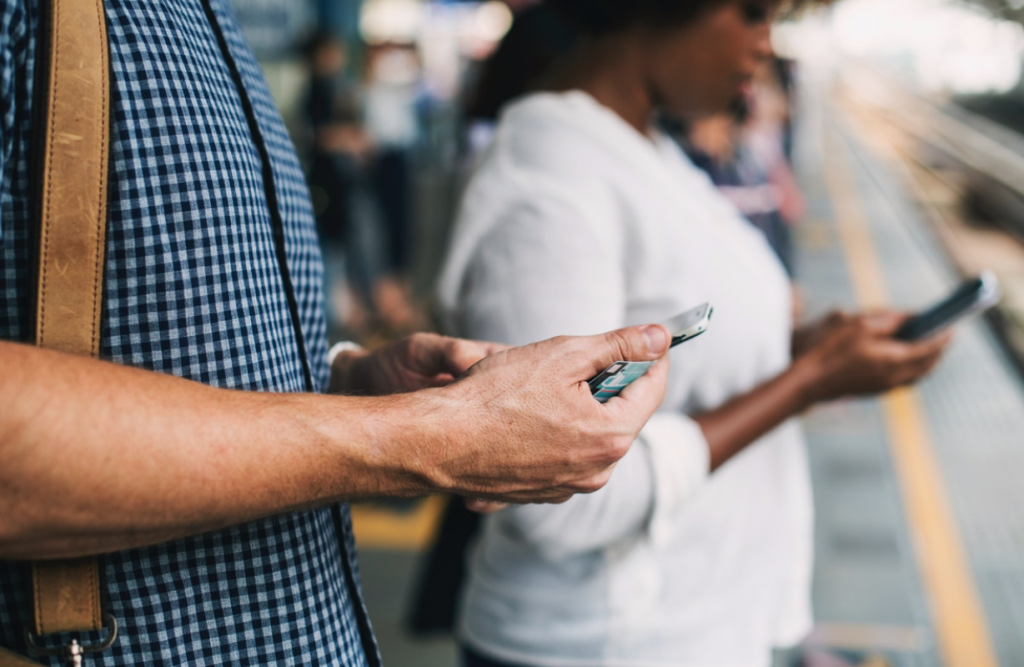 Email marketing is one of the most popular ways to reach customers — so much so that 93% of B2B marketing strategies use email as a source for distributing their content. When it comes to sending important information or just staying in touch with your customer base, email it likely your top communication method. 
There's a good reason for that. 99% of people check their emails daily and 46% of those are opened on mobile devices. Why does this matter? Take a look around you, how many people around you right now are using or have a smartphone on them — chances are good almost everyone. That's why this is an important thing to keep in mind when marketing in a mobile world.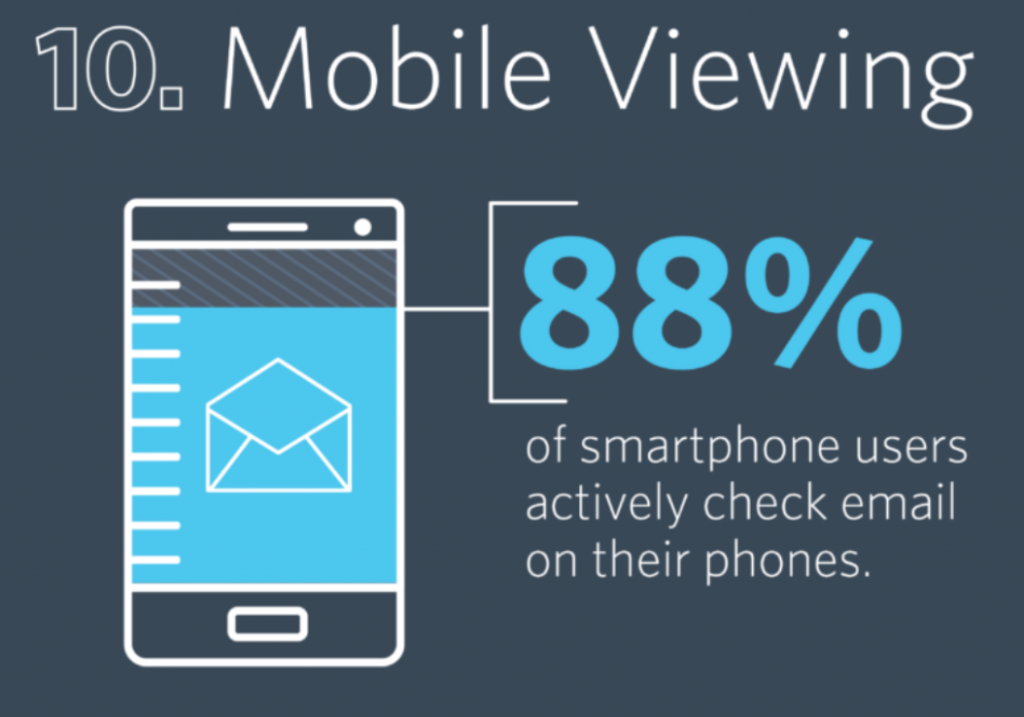 With easy access to email on smartphones, people are receiving emails all the time — no matter where they are or what they are doing. Now with 88% of people checking their emails on the phones, it's even easier to get a message out to your customer base. Image courtesy of Constant Contact. 
Here's a quick look into the topics we'll cover in this article: 
How you can reach your customers where they are

How email and SMS work together in the marketing world

The benefits of combining your email and SMS efforts

The types of communication you can send to your customers with these tools
Reach Your Customers Anywhere, Anytime with Mobile Marketing
Mobile is driving the world we live in. It's expected that by the year 2025, nearly 72% of users will access the internet solely by using their smartphones. That means that people will be relying on their smartphones to do even more than they already do.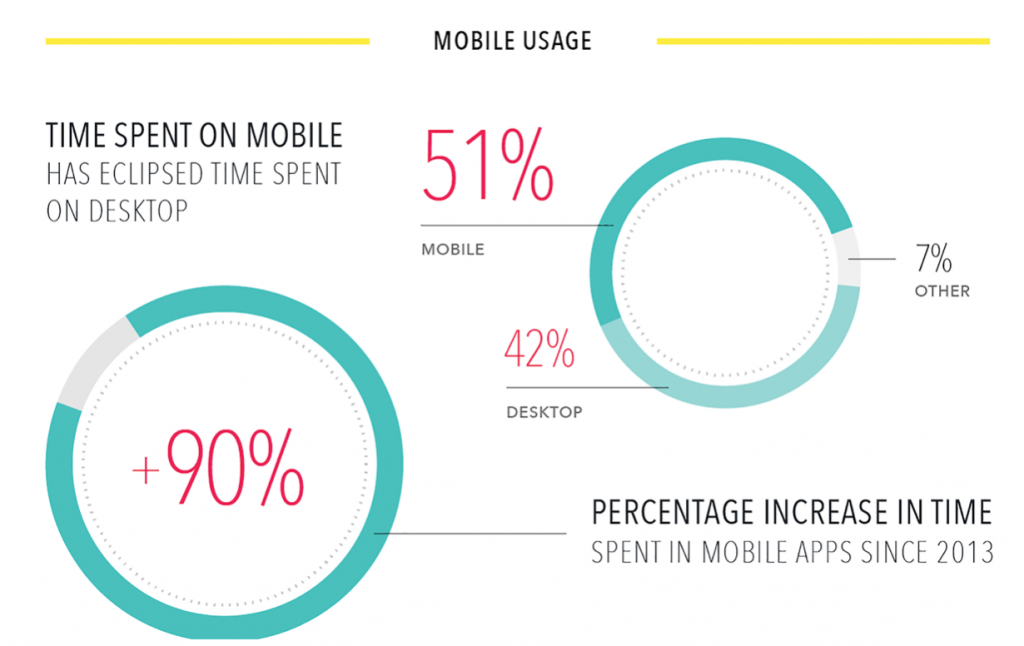 As mobile usage continues to increase, now is the time to get involved in mobile marketing. Looking at the stats, mobile usage has already taken over desktop — meaning if you're only marketing with desktop applications you're falling behind. Image courtesy of Braze. 
It also means that smartphones and mobile applications are where you should be spending your time and effort into developing new and innovative plans. There are a variety of options when it comes to mobile marketing, but today we're going to discuss the power of email and short message service (SMS) and how together, they can change the marketing game. 
SMS is essentially a text message that is sent to customers via their smartphones. They can include a message with up to 160 characters in length and are used by a number of different business — there's a good chance you're receiving SMS from at least one business you follow. 
SMS has become a popular communication tool because of it's less expensive than many other options, it's opt-in status, and because it can be integrated into a number of different programs and platforms. 
SMS marketing is only just starting to take over. But these stats show just how important SMS marketing is for the future of communication with customers. Image courtesy of Quora. 
The Ultimate Pair: Email and SMS Marketing
When done right, email and SMS marketing efforts complement each other very well. Combining both helps to improve your customer's experience and allows you to provide targeted messages based on what you already know about your audiences.
Before we dive too far into how these platforms can be used together to create an awesome customer experience, let's take a look at some of the differences and similarities of each.
Email: 
Longer, more informative content

Often the information is meant to be saved for later use

Messages can include attachments 

Important for critical updates, such as a security breach
SMS
Short and concise content

Informative content, but not designed to be saved for later use

Also ideal for urgent communication, such as a security breach

Can be delivered without an internet connection
Common ground: 
Ideal for sending urgent communication

Quick delivery times (can be sent to thousands of users in seconds)

Tracking engagement is simple

Most of your customers have a smartphone  
As you read through the traits of each of these tactics, it's easy to start to see how they could work together. They are both tools to reach customers quickly and communicate information from upcoming sales to potential security breaches. 
Utilizing multiple communication channels will provide your customers with a more seamless communication path. If they missed an important email or it went to their spam folder, you can send them a quick reminder via SMS messaging to ensure they received the update. 
The Benefits of Combining Email and SMS 
As with anything new, you want to know what the benefits are and why you should make the investment into adding SMS marketing to your portfolio. Luckily, this marketing tactic provides you with a number of benefits that will help improve customer communication and relationships. 
Reach People on Their Smartphones
As we mentioned, people are using their smartphones to access the internet, including their emails. With these increasing numbers, SMS was created because it's a great medium for smartphone users. If you combine your messaging efforts to include both email and SMS, it's much more likely that your messages will be seen through. 
If they missed the email, they are likely to check the SMS message that came through. Most people are receiving over 50 texts a day and when that phone buzzes, people check it — so it's very unlikely that your SMS message will go totally unnoticed. 
The number of people using smartphones continues to grow, and so does the number of SMS enabled phones. Looking at these numbers, it's hard to ignore the idea of adding SMS to your marketing toolbox. Image courtesy of Anchor Mobile. 
You Have Permission to Contact Them
Email and SMS are both permission-based communication platforms. Obtaining permission from your contacts has become a big push in recent years because of new privacy legislation such as the CAN-SPAM Act and the EU General Data Protection Regulation (GDPR). 
By adding an opt-in to your communication outlets, you have concent to send your customers information and you know they want to receive information from you — making them higher on your potential lead list. 
Whether it is by selecting to opt-in to your e-newsletter or entering a code on an SMS message agreeing to receive more messages — your customers are willingly providing you their consent to communicate with them on these platforms. 
Preference an Email With an SMS 
About to send a big announcement out via email? Sending an SMS can send a quick message letting people know that another message is coming and to check their emails. This can almost act as another subject line for your upcoming email — a teaser to drive engagement to your email announcement. 
From there, you can send the announcement out via email with all the details needed, since emails provide more retail space for content. Working together, SMS and email can help get the most important information out to your customers, and with a higher visibility rate. 
Types of Communication to Add to Your Mobile Marketing Strategy
There are a variety of different types of communication that fit well into a mobile marketing strategy that focuses on bringing email and SMS together. Let's take a look at a few of the most common and effective options available. 
Alerts

: Send a quick message to alert customers of an action. Maybe the security question on their banking app was answered wrong, or maybe it's a flash sale — either way, sending an email and SMS will get your message heard quicker.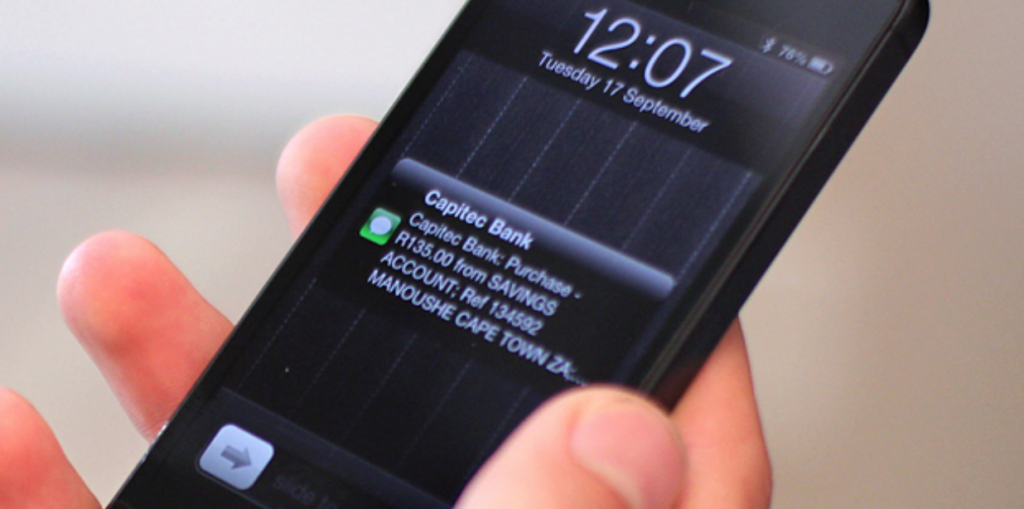 Alerts from your bank are a great example of SMS alerts your customers want to receive. A quick update letting them know action has been taken no their account. Then, if something isn't adding up, people can quickly address the issue. Image courtesy of Capitec Bank. 
Reminders:

Sending an email once something has been confirmed is great, but too many emails will annoy customers. By using an email and then following up with a shipment confirmation or flight schedule update via SMS offers a simple and welcomed reminder. This can also be another way to ensure customers receive information about their order, emails can often find their way into spam boxes. 
A text reminder to visit your dentist's office when it's time for your next appointment is a great way to stay ahead of your dental health. This is another great example of how customers embrace SMS marketing. It helps them stay on top of things with a quick little reminder message. Image courtesy of Custom Recall.
Notification:

Depending on the notification you want to send your customers, you may want to do so via email, SMS, or both. Depending on what you're reaching out to them for may change the outlet, emails may be better for longer welcome messages, while SMS is better to let someone know about real-time updates on their order.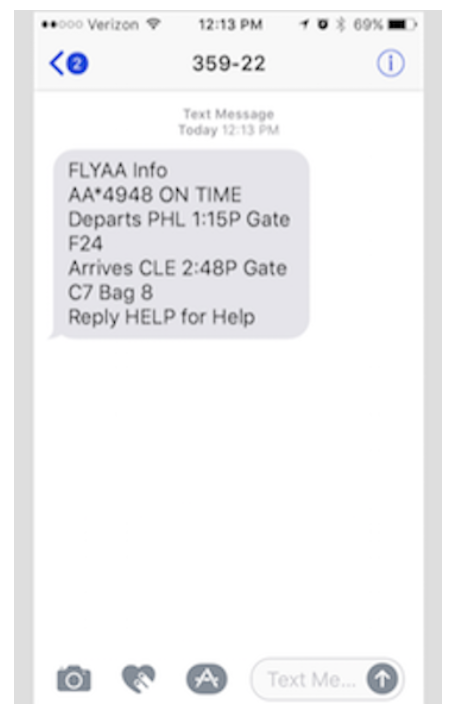 Flight notifications are another type of SMS you might already be utilizing. These helpful notifications pop-up if your flight is delayed or as a quick updated about your flight gate or departure time. Just one of the many ways SMS can help reach your customers when they need it. Image courtesy of wpmudev.
No matter what the communication needed, email or SMS can be the tool to reach your customers. From order confirmations to urgent alerts, combining the efforts of both outlets will ensure your customers are receiving the information they need to know. 
Email and SMS Aren't Going Away Anytime Soon
By understanding the benefits and different ways to reach your customers through email and SMS marketing, you'll continue to be ahead of the game. In the future, we'll look back on this time and wonder why it took us so long to weave these two messaging options together — but for now, those who have a strategy in place will continue to outperform when it comes to customer experience.  
Each outlet has its own strengths and weaknesses, but together the possibilities are nearly endless. Reaching your customers has never been easier and implementing a strategy that combines the unique benefits of both email and SMS will keep you ahead of the game. No matter what people say, email and SMS marketing isn't going away anytime soon. 
Remember, never travel without travel insurance! And never overpay for travel insurance!
I use SafetyWing at $9 a week, and it's amazing. Also, it has great digital nomad insurance for people who are constantly travelling too! You can read my review here, and you can sign-up here
Also, if you want to start a blog...I CAN HELP YOU!
Also, if you want to start a blog, and start to change your life, I'd love to help you! Email me on johnny@onestep4ward.com. In the meantime, check out my super easy blog post on how to start a travel blog in under 30 minutes, here! And if you just want to get cracking, use BlueHost at a discount, through me.
Also, (if you're like me, and awful with tech-stuff) email me and my team can get a blog up and running for you, designed and everything, for $300 - email johnny@onestep4ward.com to get started.
How about $55 free AirBnB credit?
Oh, one last thing! If you've never used AirBnB before, here's a $50 voucher for you! Enjoy!