Puglia is the region composing the so-called "Heel of Italy" and according to authoritative voices such as National Geographic and Lonely Planet and other travel magazines, is one of the most worthing places to be visited in the world. This is because it combines the paradisiacal beaches with the breathtaking beauty of the countryside, the art towns with the authentic villages, the cultural richness with the enogastronomic tradition. Here there is my top 5 reasons to visit Puglia.
Sleep in a Trullo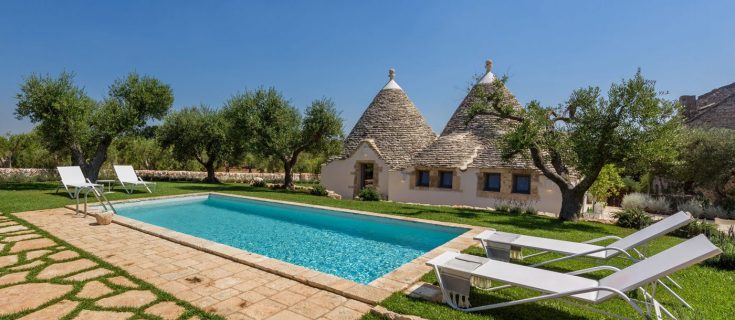 Trulli houses are typical buildings of the Valle D'Itria (the Valley of the Trulli) with cone-shaped roofs: they are the most famous symbol of Puglia and Alberobello, the Capital of the Trulli, is Unesco World Heritage site. Many Trulli Houses have been converted into luxury holiday houses preserving the traditional stone. One of the best examples is certainly Trullo Atena. Trulli houses is a wonderful choice for a unique holiday.
Get lost in the the White City's alleys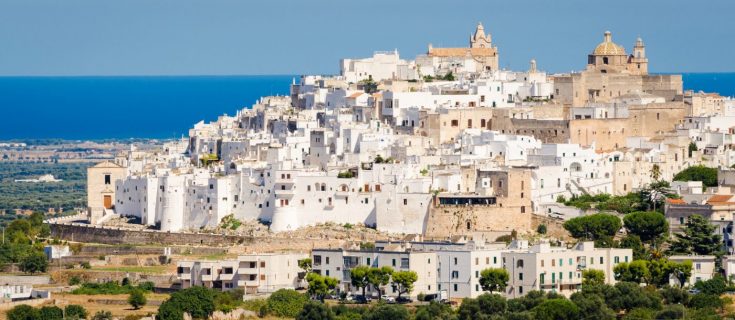 Get lost in the small winding roads of Ostuni, the White City. This marvellous, whitewashed town boasts an enviable position as it has the beauty of the Trulli houses Valley to nearby beaches with crystal clear water.
Visit Lecce, the Florence of South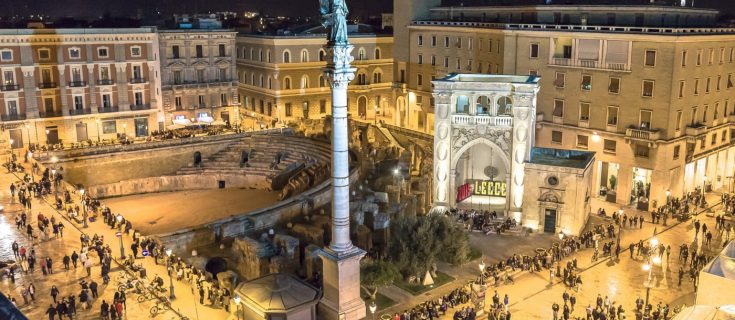 Lecce is also known as Florence of the South. When you make your way there, make sure to visit the Santa Croce Cathedral, with its fine examples of baroque mouldings. Lecce has beautiful beaches nearby and a lively nightlife.
Look out over the blue sea from Polignano a Mare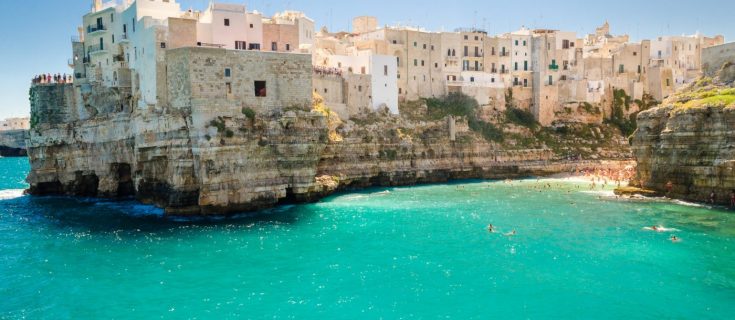 Polignano a Mare is a village overlooking a dramatic cliff of the Adriatic Sea. It beauty is such that lately it has been the scenography of many movies. The coast is composed from a lot of the sea caves, in one of these it rises the famous restaurant Grotta Palazzese.
Explore the outstanding Mosaics of Otranto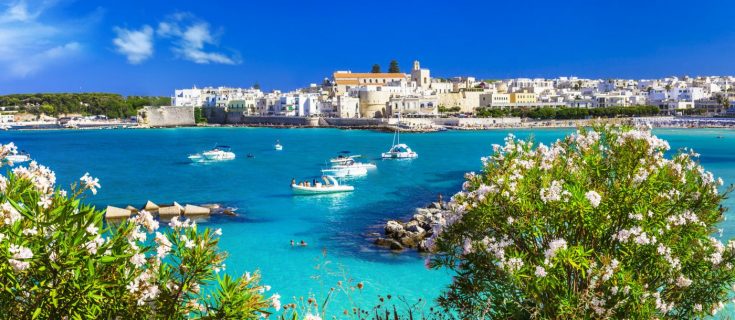 Otranto is situated in the Adriatic side of Salento and boasts a charming historical centre, but don't leave without visiting the Norman Cathedral, with its unique "Tree of Life" mosaic, a real masterpiece.