While Boston is often touted as one of the best food cities in America, Cambridge has not-so-quietly become one of the area's hotspots for up-and-coming chefs and innovative menus. While the food scene continues to mature, visitors can enjoy delicious food at reasonable prices. If you're looking to eat well for under $25, these top five celebrated Cambridge restaurants offer delectable menus with appetizing prices.
The Druid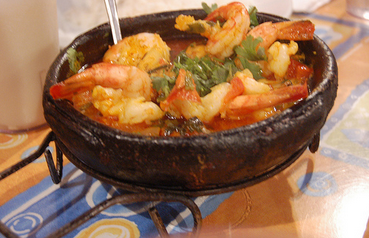 Image via  Flickr by snowpea&bokchoi
Located in the heart of Cambridge's Inman Square, The Druid is an Irish restaurant touted as one of the best in Boston's metropolitan area—no easy feat. Serving lunch, dinner, and Sunday brunch, The Druid offers an extensive menu, with featured entrée items all under $25. Indulge in the creamy Irish Seafood Stew, featuring locally sourced cod, shrimp, clams, and mussels. If you enjoy turf more than surf, the sirloin and rib-eye steak dishes are grilled to perfection, and both feature The Druid's signature Guinness sauce.
Garden at the Cellar
The Garden at the Cellar is conveniently located in-between Harvard Square and Central Square on Massachusetts Avenue. Lacking the atmospheric frills of some other area eateries, the restaurant relies solely on its delicious, innovative, and reasonably priced menu for success. Featuring a great vegetarian selection, the menu features items such as truffled mushroom flatbread and Drumlin Farms field greens. For something more filling, the crispy octopus and butter-poached lobster are both priced under $25. Don't forget to try the rosemary-truffle fries—a staple of the restaurant.
Orinoco: A Latin Kitchen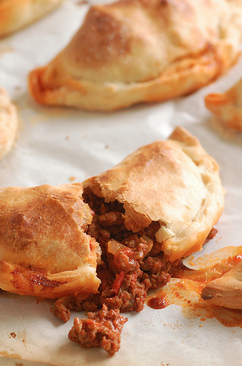 Image via  Flickr by jules:stonesoup
Many Cambridge residents and visitors have discovered the delicious Venezuelan cuisine of Orinoco. Inspired by Venezuelan neighborhood restaurants, Orinoco's menu is reasonable priced, and their signature dishes leave enough in your dining budget for a beverage and a tip. One of Venezuelan's most famous dishes, pabellon criollo, features shredded beef, white rice, black beans, and plantains. Or indulge in a few of Orinoco's famous empanadas. Although simple, the Orinoco menu is highlighted by its authentic ingredients and traditional preparation.
Grafton Street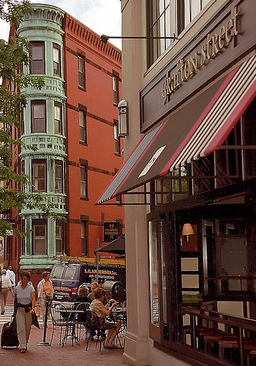 Image via  Flickr by David Paul Ohmer
Located one block east of Harvard Square, Grafton Street combines the authentic atmosphere of a traditional neighborhood pub with the creative menu of a contemporary restaurant. Indulge in a baked lobster mac and cheese or locally sourced scallops seared to perfection. For lunch, try an authentic New England clam chowder and the famous coffee-rubbed roast beef sandwich. Together, the hearty lunch will leave you with enough for a beverage and tip.
Dolphin Restaurant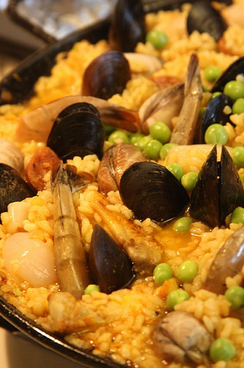 Image via  Flickr by www.bluewaikiki.com
No visit to Cambridge is complete without experiencing the area's locally sourced seafood. Reasonably priced, Dolphin Seafood is perfect for families, and Chef Peter Giannacopoulos spends his mornings at the local docks choosing the freshest seafood. Although some items rely on market prices, all signature house specialties feature prices under $25. Featuring fresh shrimp, mussels, bay scallops, and calamari, the Seafood Paella is a delicious seafood medley. The Dolphin Restaurant also offers an extensive Guppy Menu for the kids.
From authentic Venezuelan empanadas to seafood fresh from New England's docks, Cambridge restaurants offer visitors a spectrum of delicious options for under $25.