I admit it, I'm a pasty Irishman. A natural bronzed Adonis I am not however I don't think I'm asking too much by wanting to have a choice of sunscreens I can buy within a whole bloody continent.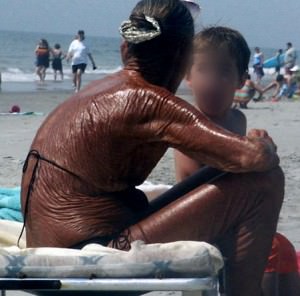 The thing about the majority of (South East) Asia is that people want to be whiter; they think it demonstrates more wealth and class. Ok whatever, I'm not hear to judge that but I am gonna judge the knock on effect. It's almost impossible to buy normal sunscreen anywhere, sunscreen that doesn't have bloody 'whitener' in it. I'm already just one shade of paper, I certainly don't need to become any whiter!
So basically my choice is:
a)    don't use any sunscreen and develop 3rd degree burns on my albino-esque body. Not very appealing
b)   buy the standard whitening sunscreen and, if it's even possible, become whiter than I was BEFORE I went out in the sun. Marvellous.
Neither of these options are really screaming out to me so here's my plea. Mr pharmaceutical company, can you please spare a thought for people who don't wanna be sunburnt and don't wanna be whiter than Casper the friendly ghost. There are a lot of us out there, so start stocking some normal sunscreen. Peace.