Toronto is a city with the kind of culture and vibe that's constantly dynamic and alive. From bustling Chinatown with its fascinating markets and crowds to the serene parks, it's a city with a special kind of soul. What makes Toronto so special isn't a list of specific attractions, but the culture, people, the artistic expression, green spaces, waterfront and foods. I recommend TorontoFurnishedRentals.com so you can have time to really explore this city. Here are 5 things you can do in Toronto to experience its great vibe: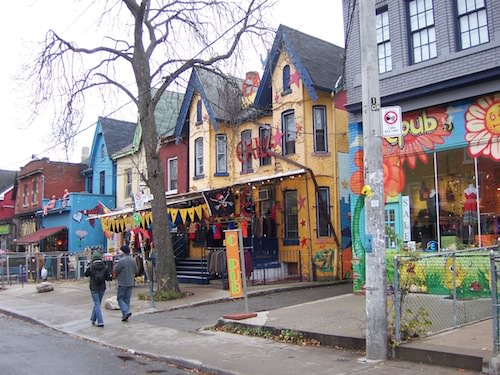 Kensington Market
This ever-changing ethnic market began as a Jewish market in the early 1900's, but today it's a melting pot of multi-cultural people and foods. Snack on empanadas while browsing the vintage clothing on display, then go get some Singapore Slaw from Susur Lee, one of the former contestants on Top Chef!
Graffiti Alley
It's so central but most people never see it; behind Queen Street West lies an alley dubbed "Graffiti Alley" and it's pretty clear why. Nearly every inch of the alleyway is covered in graffiti art. Every year it's repainted in order to reinvent the art. Bring your camera! To find it on Google, just search for Rush Lane.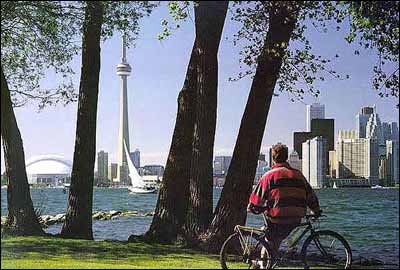 Take the Ferry to Toronto Island
Locals love to head out of the city and relax on Toronto Island on the weekends, and you can too. There's an adorable town with plenty of cafes and shops to browse through, and the vibe here is so laid-back. Bring a picnic and relax by the water. There's even a nude beach here if you're feeling adventurous!
Enjoy Weekend Brunch
Brunch isn't just a meal in Toronto, it's an institution! The weekdays are for coffee shops and quick to-go meals for the locals, but the weekends are made for brunching. And it's more than just your average eggs and bacon, too. Restaurants like Aunties & Uncles or Hadley's serve up some of the finest, gourmet and creative brunch options you could dream of.
Explore the Neighborhoods
Toronto is a city of neighborhoods; it's where you'll discover the true diversity and culture here. Most of the neighborhoods are very accessible by public transit, so you'll have no problem getting around. Head to College St. West to check out Little Italy, or the Danforth for a Greek experience. You'll find everything from Little India to Little Portugal, and everything in between! There is a vibrant pocket of the city everywhere you turn.