Looking to head off on an activity holiday this summer, but are unsure as to where to go? Have you ever thought "Cornwall has all I am looking for". No? Well, here is why you should: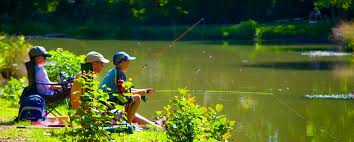 Cornwall is on the South Western most side of England, and has the most temperate climate in all of the U.K. In fact, Cornwall is the sunniest region in all of the UK and has more days of sun than virtually all the other counties in England. Air temperatures can reach as high as 30 degrees centigrade in some parts during the summer months.
If you are looking to go camping cornwall has it all. There are many holiday parks throughout Cornwall, with an amazing array of amenities for the camping enthusiasts, such as shops, restaurants and shower facilities. Camping holidays are great for families – kids consider camping to be a great adventure. You can even bring along the family pet, saving on boarding kennel bills, or the hassle of getting a friend or neighbour to take in your pet while you are away. Camping with your family is a great way to relax, and just spend some time together, whether you go an a hike together, mountain biking, having a family BBQ – the options are endless.
However, maybe you are just looking to really get away from it all, and relax. Just let all of live's stresses slip away. There can be no better activity for stress relief than fishing.
Fishing is a great activity, whether its just you and the rod, or for the entire family. There is nothing quite like it – sitting on the bank, the warm sun on your face, the gentle sound of the water, and then suddenly, a bite! Exciting as well as stress busting!
So, if it's to be a fishing holiday Cornwall is the perfect place for anglers. There is an abundance of lakes, and many of the holiday parks even have purpose built fishing lakes, to provide you with all you need, right on your doorstep. No more getting lost searching for that fishing spot on a map. Also, if sea fishing is your bag, there really is no better place than Cornwall. Surrounded by the Celtic Sea on it's north side, and the English channel to the south.
So, as you can see, Cornwall has it all. Fantastic weather, awesome fishing spots, wonderful countryside, camping facilities to rival the best anywhere in the world – the list is endless.