I made a quick exit out of Albania, quicker than I had hoped actually because one of my best friends was on holiday in Croatia and he was in Dubrovnik for his last night, so I made a beeline there to see him. Anyways, I was excited to be in Croatia after hearing so many good things, so what did I think?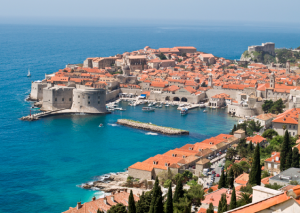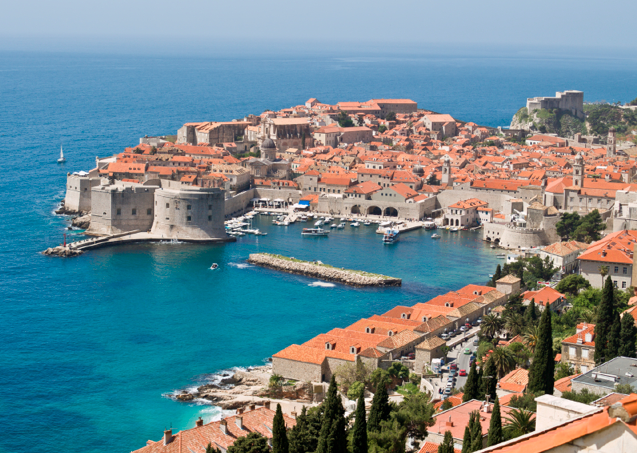 Dubrovnik is undoubtedly beautiful, it's on the Adriatic coast, the water is crystal clear, the 500 year old Old Town is charming and the city walls are impressive. As a backpacker though, Dubrovnik is bloody expensive. No $30 a day here folks, not by a long shot.
Getting to Dubrovnik from Budva, Montenegro was a sign of things to come. That was a 3 hour bus journey which cost 18.50 Euro ($23), which without doubt, per hour, is the most expensive bus journey I've rode on in years.
Once in Dubrovnik, accommodation runs around 20 Euro ($25) per person per night dinner in a cheap restaurant?  Minimum of 8 Euro ($10). We're not in Thailand anymore Johnny boy!
Anyways, prices aside Dubrovnik is well worth a visit. First off, it's a great stopping point if you're on an overland trip from the South. Also, there are a few very impressive things to check out when you're here:
City Walls and Fort:
Over 500 years old, the walls make up the picture that everyone envisages when people think about Dubrovnik and to be fair it's pretty cool. You can wander around the walls for an hour or so, but bring some water it gets pretty hot.  $13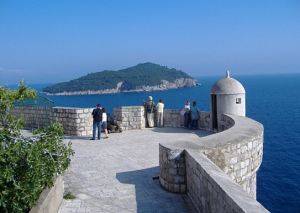 Cable Car:
This is a trip made for photographers. The cable car runs 400m up Mount Srd to give you a 'proper' view of Dubrovnik, and its old town, perched just on the Adriatic coast. Stunning.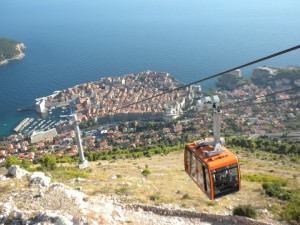 Monasteries:
There are a couple of monasteries well worth a look dotted within the old town, both the Dominican and Franciscan monasteries both also have museums in them too.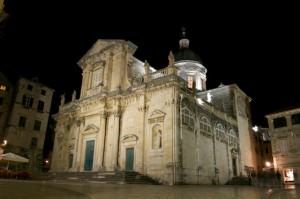 Cathedral of the Assumption of the Virgin:
Every old town has to have an impressive cathedral, and the Assumption of the Virgin is Dubrovnik's. The Baroque style never fails to impress and the treasury is a sight to behold too.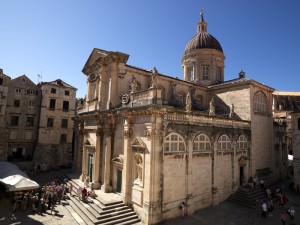 Partying:
Croatia is a party destination, there's no two ways about it. Almost every spot along the Adriatic coast is wedged full of Aussies, Brits and Americans 'doing Europe' so if you can't beat em' and all that. I partied until 5am, got lost then spent the last 3 hours trying to find my way home. Far from ideal. Hit the old town and you'll be inundated with banging bars.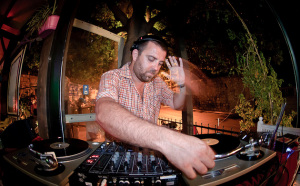 All in all, Dubrovnik is probably worth 2 nights. The nightlife is wall to wall Aussies, especially in high season, and you will have never felt more 'on the beaten track' than here, but the area is gorgeous and the sea is inviting, and sometimes that's more than enough. Happy travels. Taxis in Zagreb, Dubrovnik and Split are easy to come by to help you get around on your nights out.