So we crossed the border from Mozambique to Malawi and it didn't quite go according to plan – by that I mean, I got bloody ROBBED!! Arrrrrrrgh! I thought with my crazy travel experiences I was now immune to scams, conmen and hustlers…. Apparently not :S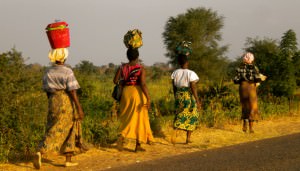 I got stamped out of Mozambique and swaggered through no-mans land before the  Malawian border and got approached by a few money changers, standard practice…
I played them off one another until I got the fairest rate between the 2 currencies but through my promotion of capitalism I had gathered a rather large crowd of money changers and the tables turned. One of them wedged the agreed amount into my hand, took my money and when I looked at the money he had given me it was only half the agreed amount! Queue their well rehearsed routine.. they started switching positions faster than a Karma Sutra flip book so I couldn't keep track of my guy and when I grabbed one and demanded my money back, it wasn't him. They dispersed immediately and I was left with the worst exchange rate transaction imaginable so BE CAREFUL WHEN YOU CROSS THE BORDER GUYS!!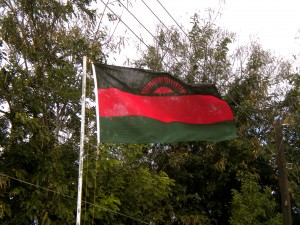 Ok rant over and frustration purged! We jumped in a van and headed to the industrial town of Blantyre which is the largest city in Malawi (that's not saying much though). Blantyre is a pretty cool I guess but not a lot to do. Naturally, it's likely to be your first stop in Malawi so seeing Malawi in full flow can take an afternoon itself. I wandered around here for the afternoon and aside getting accosted by a lunatic middle-aged Malawian who publicly accused me of being a member of the CIA, then the KGB then confessed herself to being a member of both, then asking me for money so she could escape all the, and I quote, "bloody Africans" – naturally with her being an African herself I found this quite odd, Blantyre was indeed interesting.
NOTE: For any UK backpackers reading, there is a place in Blantyre that you absolutely must visit. It stockes everything from our childhoods! Doubledeckers (personal fav), wham bars, millions, coco pops, kinder eggs, wispas, double-dips etc it is an oasis of sugar in a continent void of delicious sweets! It is however pretty pricey, but what price pure, unadulterated pleasure?!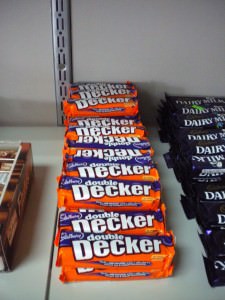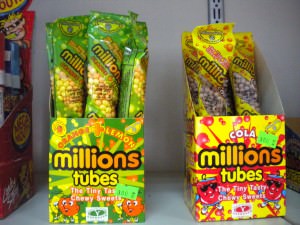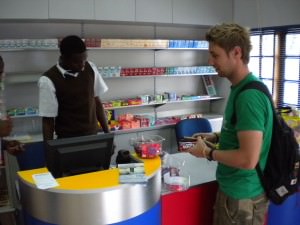 I would recommend getting yourself over to the Carlsberg brewery for a couple of hours  which offers free tours once a week, I missed the tour unfortunately but after a taking the MD on a guilt trip about me being a beer connoisseur  coming all the way to Malawi to see the brewery and a cheeky 50 cent bribe to the store man, I found myself with 2 friends in the store room with effectively free reign to 'sample' their beers. I don't remember much more of the afternoon.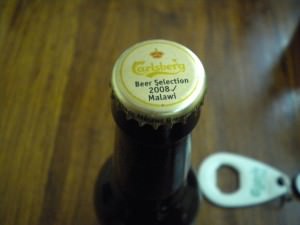 With a groggy head and a doubledecker in tow, I set off for Monkey Bay and Cape Maclear the following morning….