We have all heard of last minute vacation packages but not all of us have been on one. One thing is for sure, unless you have experienced this type of holiday you till never quite understand what they are all about. Even the most hardcore traveller that likes to rough it and 'go native' can be converted to all inclusive holidays. You only have to look at the popularity of Cosmos Holidays Florida to understand how many people are choosing to relax and head off on an all inclusive travel each year. Here is my list of the reasons why so many people are choosing to take the easy option, and most relaxing, by booking an all inclusive holiday.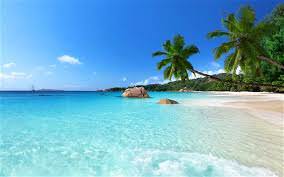 Simple planning Usually the biggest problem people have when they are planning their holiday is the nightmare of making sure everything fits together; the plane, the airport transfer, the hotel booking, the activities etc You can forget all of these logistical nightmares when booking an all inclusive holiday, all you have to do is choose the location, budget, favourite hotel and everything else will be taken care of.
You only pay once You set your budget and only have to pay once, whereas if you do it yourself you will be paying the hotel, the airline, the tour company and many other people. Once you have paid for your holiday you can relax, safe in the knowledge that you have only had to pay one person for the whole holiday! There is a budget to suit everyone for all inclusive travel, so you don't need to worry, find the price that suits you and get ready for a great trip.
Everything is included As the name suggests, all inclusive means that everything is included in your holiday. The flights, the accommodation, the food, the drinks and the entertainment. You don't have to worry about planning where to eat or drink and you don't have to worry about activities or keeping the kids entertained every evening, the resort will take care of all of that.
Make new friends You will be staying in the same place as other people for a week or possibly longer, it is normal for people to form friendships while they stay at the resort. Everyone there is like minded, they have worked hard and are on holiday to relax and enjoy themselves. Kids will always make friends on all inclusive holidays, this will then bring the parents closer as well. If your kids make friends they will have the time of their life, it is much better than being coped up in a hotel room!
Go whenever you want There are all inclusive holidays available all year round, so you can choose when you want to travel. It makes it so convenient to know that all you have to do is make one booking and you can be sitting by the beach in no time at all!